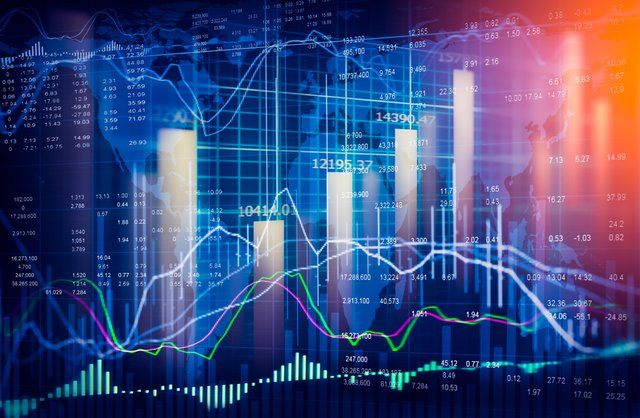 Trading is a complicated concept where you can get rich over night or lose your entire savings. While experts state 95% of day traders lose money, it is not that hard to get into that top 5% and make bank from day trading. You just need to follow 3 basic steps;
1- Take your emotions out of the equation, getting emotional = getting wrecked
2- Have Stop-Loss in place, you don't want/need to experience your funds dropping 60% in value, sometimes 3% loss after 20% gain doesn't feel that bad
3- Know and act upon the trend and the candle patterns
#1 is pretty self-explanatory. #2 is a little bit tricky here is why. After winning a couple trades or losing a couple trades, you will either feel like you got this trading all figured out and get over confident or you have lost some trades and telling yourself "I can't lose 5 in a row". Both of these decisions are based on emotions and that's when you trade irrationally and start relying on your"luck". If you only stick with what you know and stay focused on the big picture, there is a lot of room to make money in this market. 
#3 Understanding the trend and predicting the candle sticks
Trend is a lot easier to see than predicting the next candle stick. If price has been going down for sometime and there is still a lot of room to go down till the next support line, you know it's on a down trend you can potentially "short" (betting the price will go down) pretty confidently. However, it is important to know when the trend is going to reverse, so you don't lose money. Some of the patterns occur more frequently than others such as; double bottoms and head and shoulders pattern. Here some examples of Bull trend, Bear trend and reversal patterns.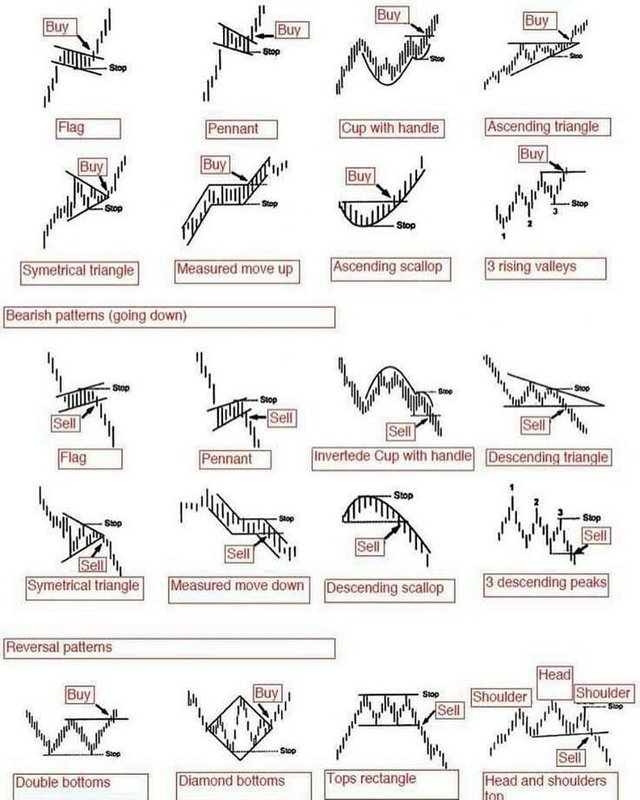 Candle sticks are a bit more complicated to predict because they occur at a shorter period of time and you don't have as much indicators or data to work with. However, that's where the real money lies as it requires more hands on work than trading. If you can predict the color of the candle stick then you can start betting on that make 50-80% ROI within minutes. The shape of a candle is bound to change as the price fluctuates that tricks you into thinking the candle is gonna be a hammer type however, as the price changes the candle ends up as a bearish spinning top. It is vital to wait until the candle is about to close before making a decision. Here some examples of different candles in different market conditions.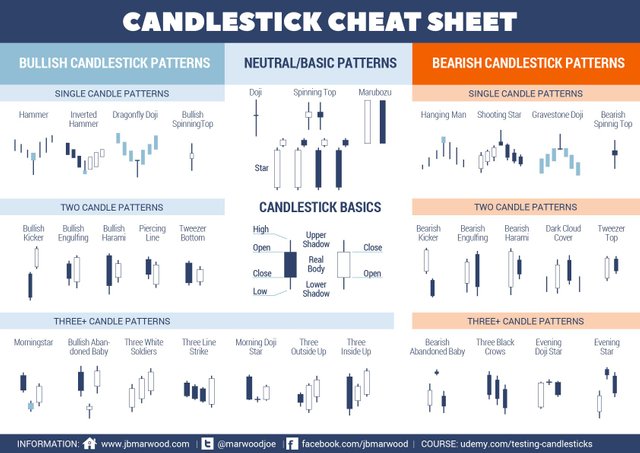 Buy Bitcoin safely from Coinbase : https://www.coinbase.com/join/599391b0ebee84020a333d37?src=ios-link My Favorite Exchange Binance: https://www.binance.com/?ref=10806285 No trading fee exchange CoinEx : https://www.coinex.com/account/signup?refer_code=rngkt