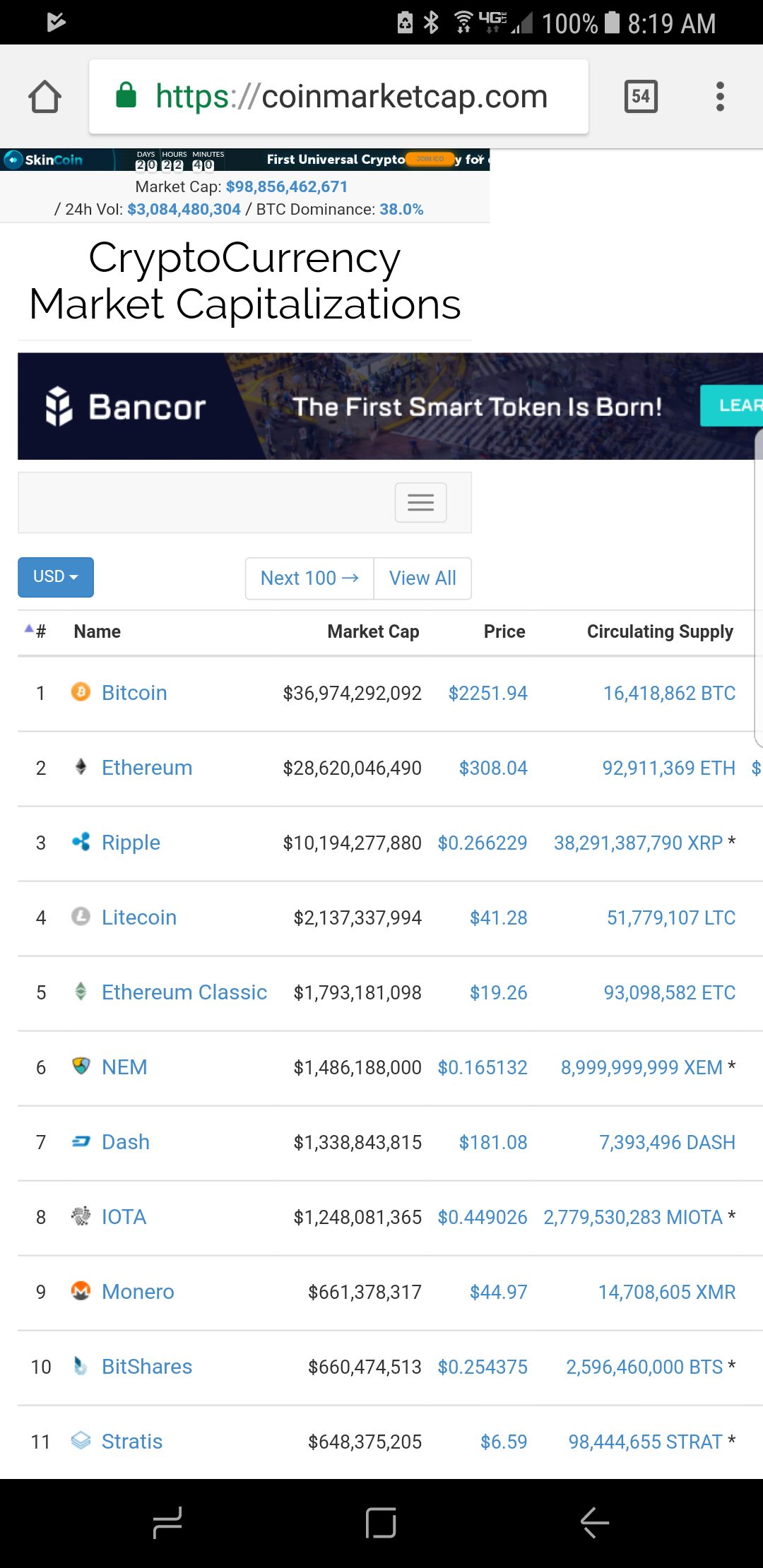 As you can see from my screenshot, Coinmarketcap.com has BTC listed at $2,251, except for the fact that every exchange i can find is still listing it at $2,400 at the lowest!
That is concerning to me as the marketcap total is below 100 Billion at that BTC price.
Whats happening over there? Are they right and predictive, because thats a 5 billion dollar differece!