| Let me start my new post with an excellent quote: | |
| --- | --- |
"We live in a world that is ruled by technology, its everywhere around us, and it makes our lives much easier by us accomplish quite complicated things efficiently, allowing everyone to increase their productivity and therefore, the quality of their life." - @dedicatedguy
Many developers and bloggers seem to be very excited about this promising project. Have a look at all the buzz it's already currently generating:
"Crowd Machine, a multibillion-dollar project that will change the world."
"ALL DEVELOPERS DREAM"
"Crowd Machine is THE MOST game-changing, disruptive, comprehensive, and all-inclusive platform/ecosystem initiative I have ever seen!" - @jaichai
"It is THE MOST game-changing, disruptive, comprehensive, and all-inclusive project I have ever seen!"
"Crowd Machine will disrupt several multi-trillion dollar industries, including permissioned BAAS, Open Source Coding/Repository services, global contributory computer resource sharing, and DApp development/deployment (no coding needed and radically cutting DApp development/deployment times)." - @jaichai
"Crowd Machine, the future is in front of you." - @jacksartori
" Crowd Machine has successfully tested its business model with fortune 500 companies such as General Electric, KONE, Anthem, etc" - @gandhibaba
Did I get your attention yet?!
| | I really hope so, as this project is pretty mind blowing. And at the same time it's one of the very few ICOs out there that actually seems to serve some purpose |
| --- | --- |
I'm not going to go much into details, but there is already so much of valuable information about this crypto online. The best would be to visit @originalworks and look at results of their latest contest (related to Crowd Machine).
This post should be considered in a way a tribute to those who decided to be part of this contest.


So, just to recap. What is Crowd Machine?
Isn't this great? Being able to create your own blockchain app? I love that idea! But I would like us to focus for a moment on the social consequences and IT job market. Because blockchain combined with Crowd Machine can turned it up-side-down.
The demand for app developers are growing really fast and there is not enough "supply". If I would like to create small app for myself then it would be very costly and difficult. Thanks to Crowd Machine I may be able to create an app without knowing any programming language. Perfect.
@jaichai summarized it quite well:
"There is a serious shortfall of qualified, competent DApp blockchain developers. And given the exponential growth of blockchain projects and the steep learning curve of current blockchain and smart contract programming languages, it's only going to get worse."

I managed to read several posts about CM and I would love to share one of my favourite with you. Created by @pritpatel
https://steemit.com/technology/@pritpatel/advancing-the-future-of-cloud-computing-with-crowd-machine
This guy is a QA Engineer and he pretty much fully covers most questions that you may have. It's a MUST to read.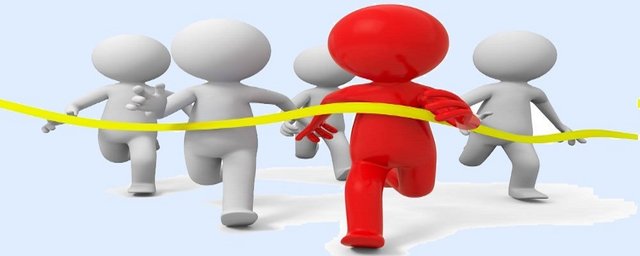 source: funsportscup.com
My intention here is not to talk about the technical details of this project as many people may already have. I on the other hand am more interested with the impact that this crypto may have on the industry. Just some of the burning questions on my mind. Will it cause an unemployment between programmers to increase or decrease? Since we will be able to create apps without looking for developer then would be there still enough demand for them?
Im trying to figure out how CM can affect current market and existing platform?
Will ETH, Cardano, Neo, EOS, Lisk, iota, waves or qtum benefit or is Crowd Machine a threat to them? I really hope that some of you have answers and are able to share them with me. I would appreciate a lot.
I would also like to know if there is anyone who actually managed to register himself for the Crowd Machine Beta Testing and what's your first impression? Do they really deliver as promised?

And my last question is related to potential COMPETITION:
I've been trying to find any possible competition in this field and so far I only came across project called DADI (what a lovely name). Would anyone here know about any other competition to Crowd Machine?
What advantage Crowd Machine has over their direct competition (https://dadi.cloud)?
Cheers, Piotr
ps.
Also I would recommend you watch an interview with the COE of Crown Machine. Very informative: https://www.youtube.com/watch?time_continue=12&v=NpVuPG0hCJQ