The official cryptocurrency partner of the Arsenal Football Club signs landmark agreement with CryptoMillionsLotto!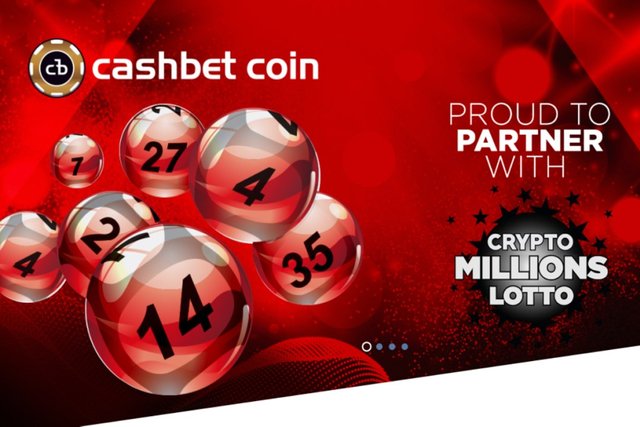 Hello Steemit! We have some great news regarding our company, CryptoMillionsLotto. We have just signed an agreement with CashBet, a next generation solution designed to improve the gaming experience for players.
CashBet was founded in 2012 by a team of industry veterans with a vision of using their extensive gaming software experience to build a next generation mobile-first monetization platform for social and mobile gaming.
And not only that, but CashBet is the official cryptocurrency partner of the Arsenal Football Club!
We've pasted the entire press release here for you to read. You can find the original article here.
LONDON, UK. – June 28, 2018 – CashBet and CryptoMillionsLotto proudly announce a landmark agreement to allow holders of CashBet Coin to play on the world's largest.
This agreement extends the utility of CashBet Coin to a truly global gaming crypto business, and delivers on CashBet's promise that its coin will become the payment method of choice for crypto gaming worldwide.
CryptoMillionsLotto is based on AfroMillionsLotto, an established business, which operates more than 30 lottos for football clubs and charities across Africa. The vision behind CryptoMillionsLotto was to welcome the wider crypto community around the world to play lottery, and to encourage crypto adoption amongst a broader audience. As most of the systems and capabilities are already in place, CryptoMillionsLotto has a very short development roadmap and is expected to launch this summer.
"We are excited to name CashBet Coin as the exclusive token to be accepted on the CryptoMillionsLotto platform. We see the validity their token offers globally, and we know it will complement what we are doing with CryptoMillionsLotto," said Sulim Malook, founder of CryptoMillionsLotto.
CryptoMillionsLotto allows players to place cryptocurrency bets on the outcome of the German National Lottery draws from wherever they are located and where online gaming is allowed. All jackpots are fully insured by a UK Lloyds of London FCA regulated insurance broker.
Dr. Mike Reaves, CEO and co-founder of CashBet, said: "We are delighted to add CryptoMillionsLotto to our growing ecosystem of gaming partners around the world. As a fully licensed business, CryptoMillionsLotto will allow CashBet Coin holders to play lottery games with the chance to win life-changing real money prizes."
Further announcements to follow in due course.
To learn more about CryptoMillionsLotto, head over to our website at http://cryptomillionslotto.com/