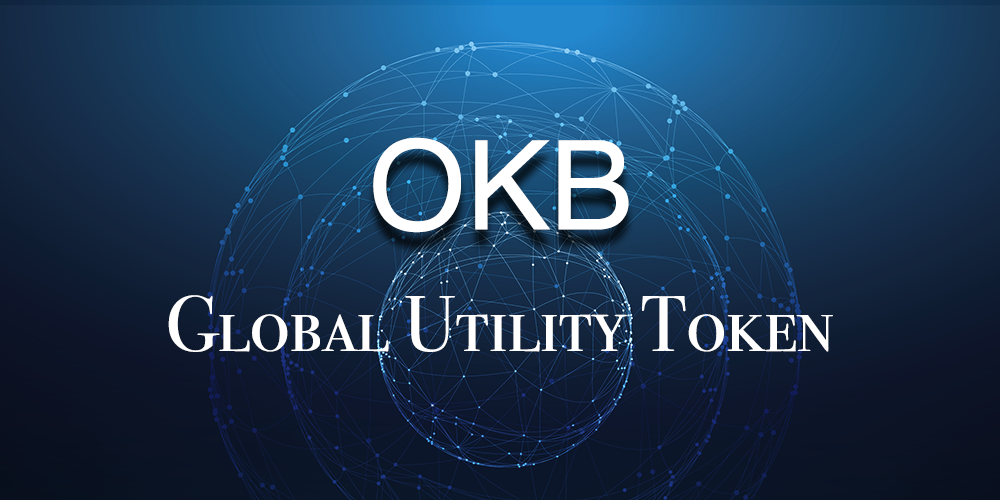 I really like profit sharing tokens of the exchanges. I have invested at COSS, OBITS, BCO. Those tokens share profit of their native exchanges if you hold them. BCO you have to lock for some period to get dividends. With COSS and OBITS it is enough just to hold them to get dividends.
ROI for this tokens is similar, around 3-4% per year. This is not high but basically you invest in future development of the exchange to get serious ROI. Current average volume of these exchanges is low, less than 5 million dollars but I hope that in future it will be much higher because I see potential in these projects.
Only exchange with little bit higher volume and profit sharing tokens is Kucoin with its KCS but I didn't invest in it because it's percent of profit sharing decrease down to 15% if volume grows. Some people think that this is still good deal, like my friend @fullcoverbetting and maybe it is. My view is different and in my opinion this is very unfair. If you support them and buy and hold their tokens when price and volume is low than you should be rewarded when volume and price goes up.
OKB is totally different investment in many ways.
First of all you don't invest in small exchange with development hopes. OKEx is one of the Top 5 exchanges with current volume of 1.8 Billion dollars. When I have saw that they are issuing token that will share 50% of their earnings, I couldn't believe. To get 50% of profit you just have to hold tokens. There is no token freeze or lock to get dividends.
But sharing 50% is not all. Later this month, trading with OKB pairs will be without fees!
Here is OKB roadmap: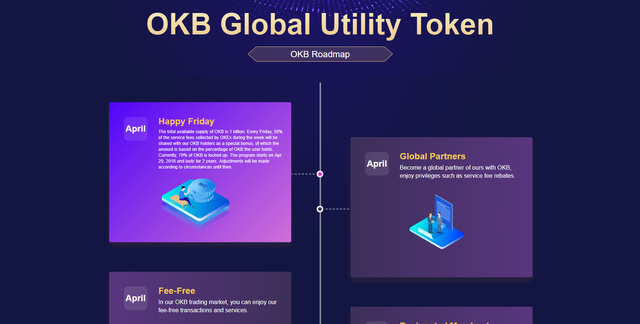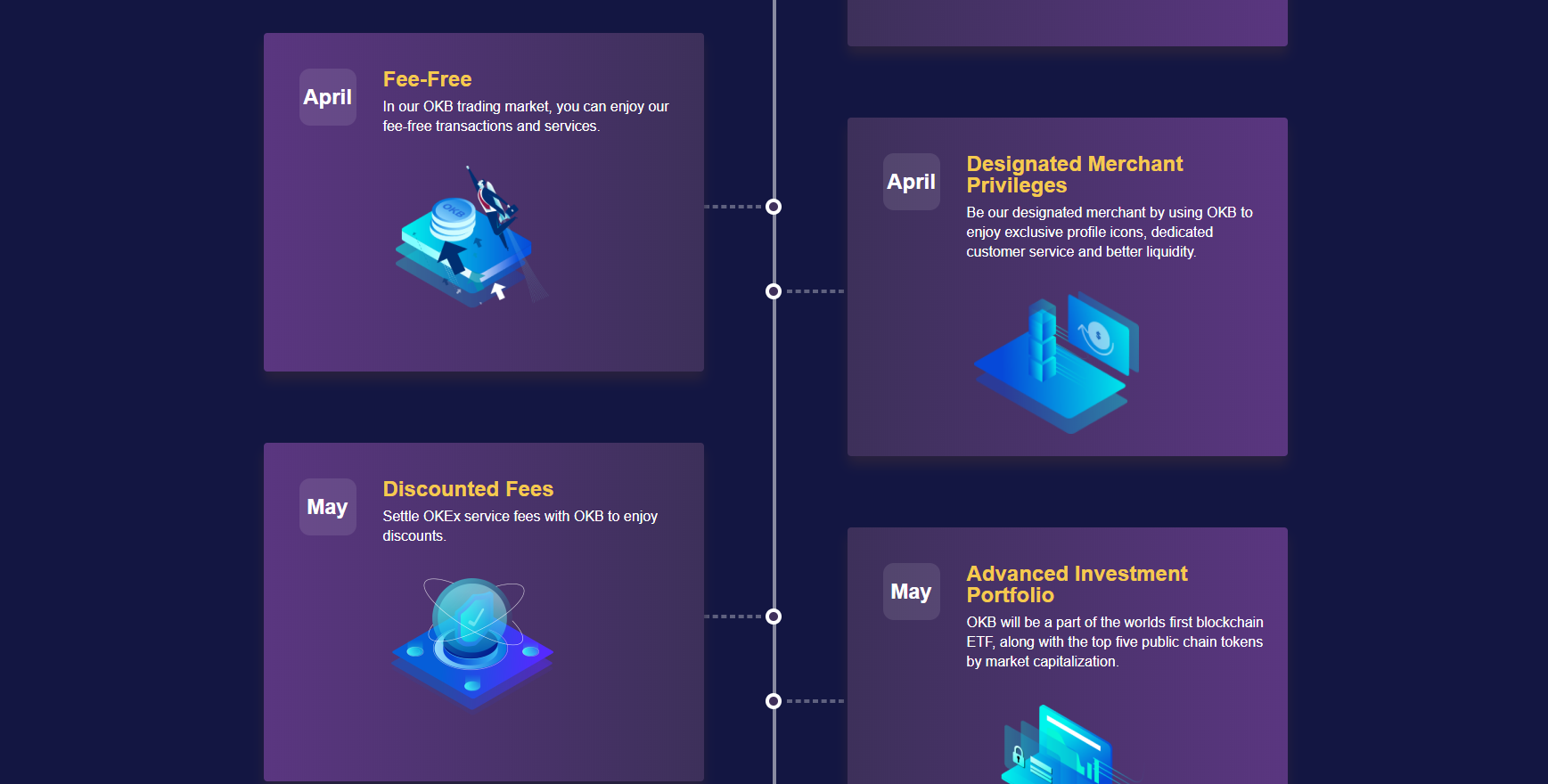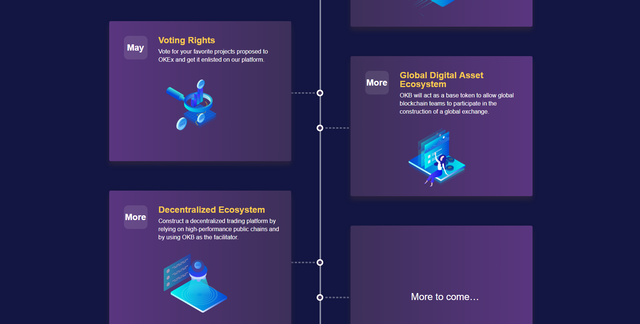 Just imagine potential of OKB if Binance BNB is successful just with lowering fees. With OKB you don't have fees plus you get 50% of their profit.
They distribute profit every friday. This friday total distribution was 875 BTC. This is one more nice thing. You don't get profit in dust of many coins, you get profit in BTC.
For example, if you have 1000 OKB coins, you will get 0.000875BTC every week if OKEx volume stays same.
At current BTC price of around 8800$, you get 7.7$ each week. There is 52 weeks in one year so you will get 400$ for one year if volume and BTC price stay same.
With current price of OKB at around 1.74$ you have to invest for 1000 OKB tokens only 1740$ to get 400$ dividends per year!
At this OKB and BTC price current ROI is around 23%. Incredible! For me this is best investment at moment if you believe in cryptocurrencies.
In Crypto there is no stability and this numbers can be lower if BTC drops but it can be higher if BTC rise. I think this price of OKB will not be so low when more people find out for this token. Trading of OKB started one week ago and OKB is not even on coinmarketcap.com at moment. This is hidden Gem and early investors will benefit for sure in my opinion.
Im am NOT finansial advisor and this is NOT investment advice. For every investment you should do your own research.
Regards,