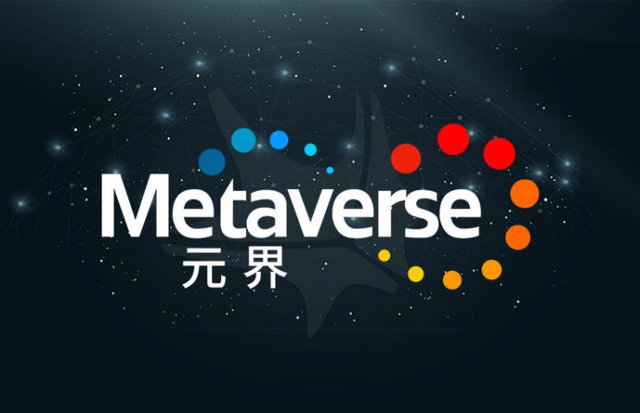 Last few months were terrible for altcoins, mostly because the biggest one by market cap, Ethereum(ETH) is not doing well. Simply written, ETH platform is not working as it should and development is too slow. Dough I believe in EOS and I think that is better than ETH in many ways, I don't want ETH to fail. I believe that there will be many successful projects and I hope ETH will be one of them.
I went mostly all into BTC and EOS few weeks ago but I have few coins that I kept beside those two. Metaverse(ETP) is one of them. To be honest, I haven't sold ETP because it is locked. There is an option to lock ETP coins and according to lock duration, you get rewarded.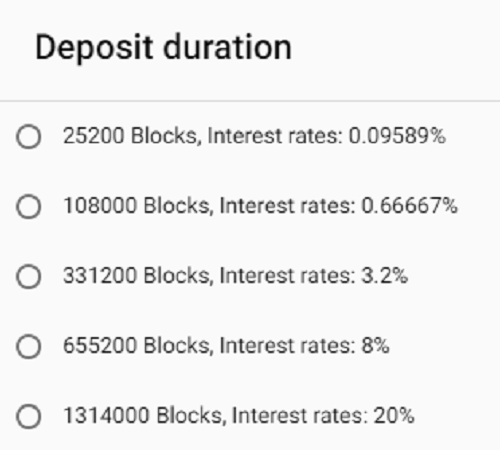 I have locked ETP for 20% interest rate and that should last around 12 months. I wouldn't do that again, because one year period in Crypto world is too long. I was lucky in this case because I am sure that I would sold my ETP earlier to by BTC or EOS and I would miss this rise at Metaverse.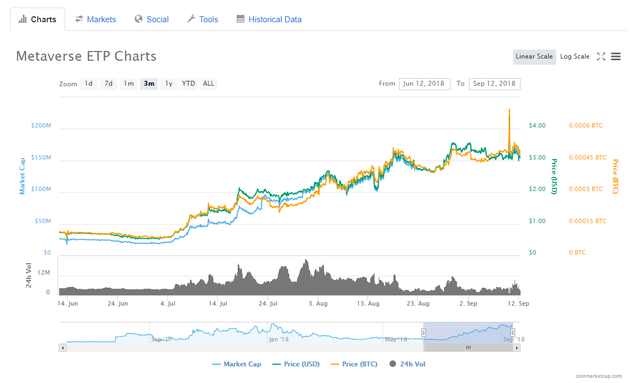 There were some nice development at Metaverse since I have bought and locked ETP. Mainnet went on, few good partnerships were announced and rise really don't look like pump and dump. There are not many Altcoins with this kind of chart last few months. My ETP lock last until April, that is very long period in Crypto and maybe my huge gains will vanish until April but it is very nice to see that your investment is doing great even in this bearish times.
I can't say that I knew that ETP will behave like this, I have bought it because I like idea and project but sometimes you just have to be lucky with your investment :-)
This is NOT investment advice, if you like Metaverse(ETP) you should do your own research.
Regards,