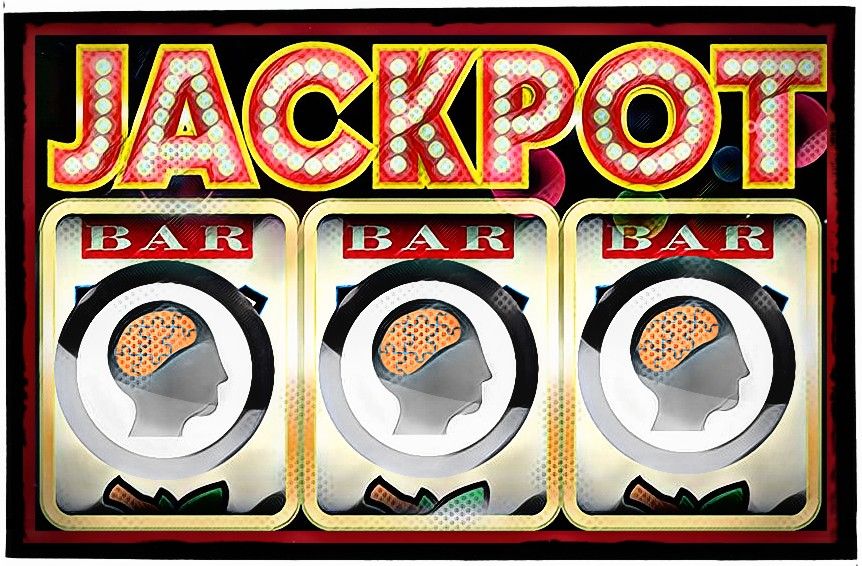 ICOs have performed exceptionally well up until this point. Investors have poured nearly $3.7 billion into ICOs this year, just hoping to find the next NXT, Ethereum, or Bitcoin. However, as I detailed in a recent post, investors must understand the underlying reasons why such ICOs have performed so well, and just as importantly, understand why many in today's ICO market won't turn out so well.
Fact is it's hard to create value after raising $50 to $100 million in an ICO, especially given that 99% of ICOs are nothing more than ideas. They don't have products yet.
If you purchase Wax tokens, or bought Unikoin and Bancor during the ICO, it was unrealistic to believe that such currencies would appreciate and do well on the crypto-exchange. The valuation was too high, and for these type of companies to ever produce the 85,000% or 500,000% returns we saw with STRAT and NXT, they would essentially have to become a combination of Apple and Google, and that's never going to happen!
The bottom line is that valuation matters. The tokens/currencies like Unikoin Gold and Bancor with dismal post-ICO performance are also the ones that raised the most money during their ICOs, upwards of $100 million! That is no coincidence, because even in the "wild wild west" of ICOs, valuation matters!!! Digital currencies like STRAT, MIOTA, NXT, and NEO have done so well because their ICO involved little hype, and because their currency had great usage potential. I call it, "unrealized potential" during the ICO process. That's what makes for a great ICO investment, vs a great ICO that raises a lot of money, or sells out quickly.
Seek NXT, not Unikoin!
The very best token sales to participate in are those raising little money with an actual product/service where the token will have high usage potential within the ecosystem.
HADE Token at www.Hade.io presents that kind of opportunity, as do a few others. HADE is a token that is tied to www.HadePlatform.com, which operates in two segments: One for individuals and finance professionals, and the other for financial institutions and corporations. The business for financial institutions and corporations launched three months ago, and already, is on pace for $4.5 million in revenue over the next 12 months. That is very significant!
Furthermore, this is a company that is guiding for 30% of its total HADE Token supply to be transacted on Hade Platform in just two years, and 50% by 2024. You can see the expected transactions of HADE Token and U.S. dollars in millions below.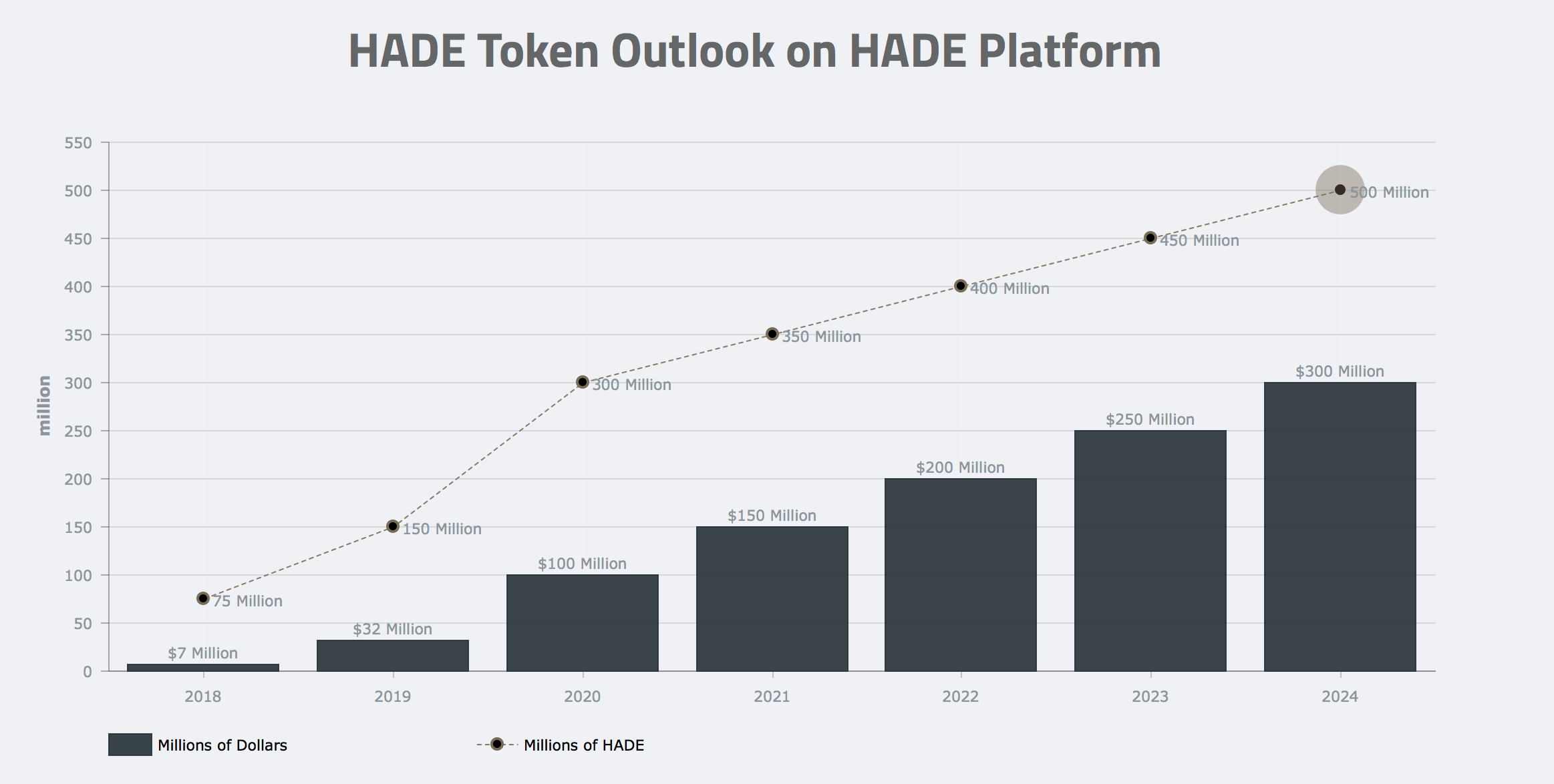 With such buying pressure within the platform, and the company having a softcap of only $5 million, it is evident that this is a token positioned to appreciate. And that's exactly what the company wants.
HadePlatform.com gives services that cost upwards of $20,000 with competitors like Bloomberg (as seen below) for free. It licenses breakthrough technology and sells individual and enterprise subscriptions. These subscriptions have services already offered on www.HadePlatform.com right now, register and go check it out!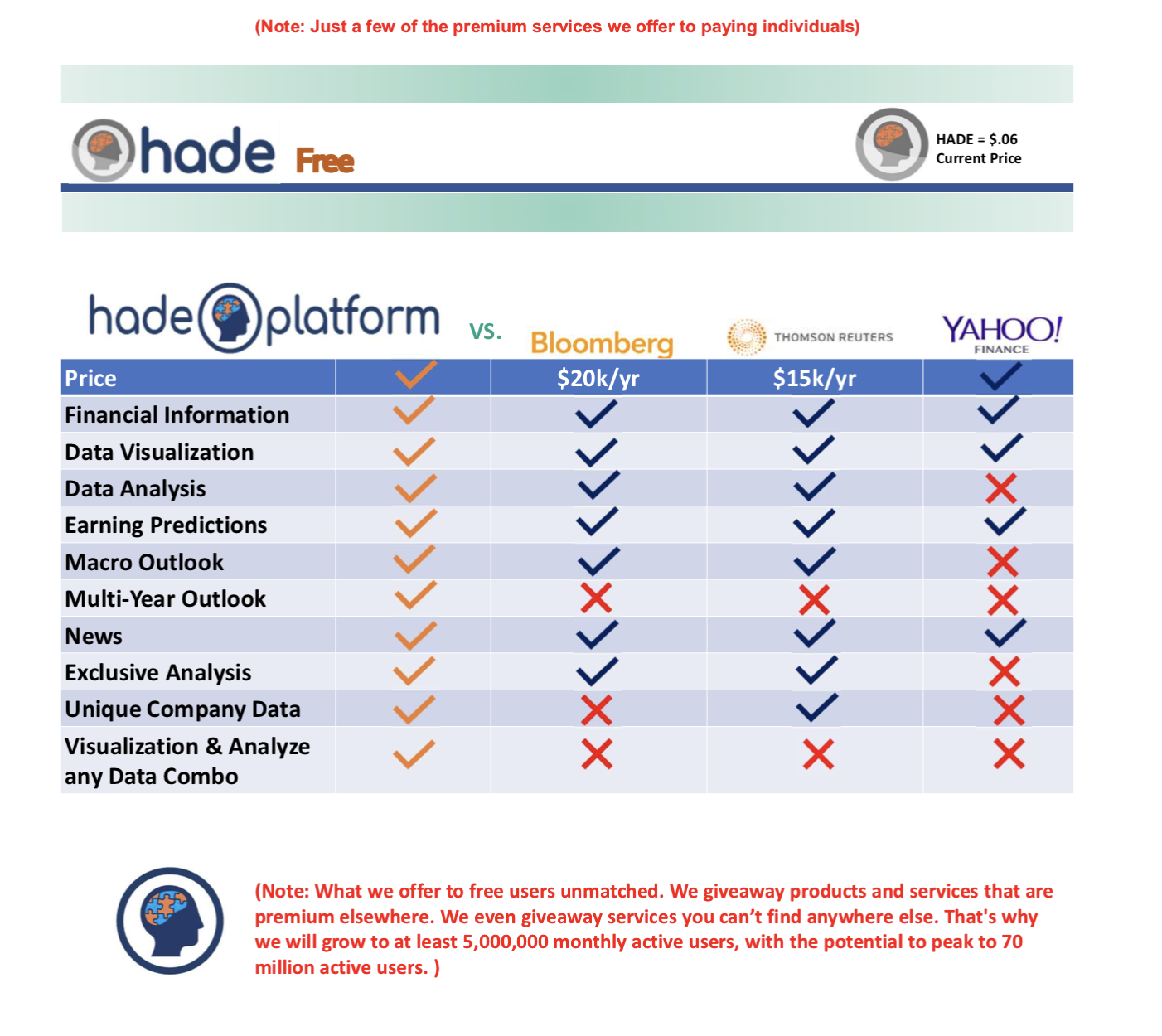 The goal is to disrupt a core $50 billion investment research industry by building a network of at least 5,000,000 individuals; 50,000 paid subscribers; and 5,000 enterprise/business accounts. With such a large network, HADE will have the pieces in place to successfully pursue and dominate a tokenized investment fund business that could grow to $100 billion.
Many companies have ambitions to target this market, like Blackmoon Crypto, but to do so successfully means you must have a large enough network in place with fund managers and buyers. Hade Platform will have just that by offering the above services 100% free to the investment research community. It's premium services, licenses, and APIs are transcendent, and that's why it can make these other services free of charge in exchange for network growth.
Finally, HADE Token has a one-for-one value within its network to USD, so instead of paying $100,000 for a license or service per year, a corporation or individual can pay 100,000 HADE tokens (or currently $6,000 USD). This strategy should not only create significant demand for HADE Token within the network, but will get the fiat investment community engaged in crypto-currency. When the time comes, that makes it easier to transition into tokenized investment funds, a hybrid crypto brokerage, and similar things alike.
It's an incredible opportunity for meaningful HADE Token adoption, so much that it is hard to believe the HADE Token sale softcap is just $5 million at www.hade.io, with a 100% bonus for the next 24 hours.