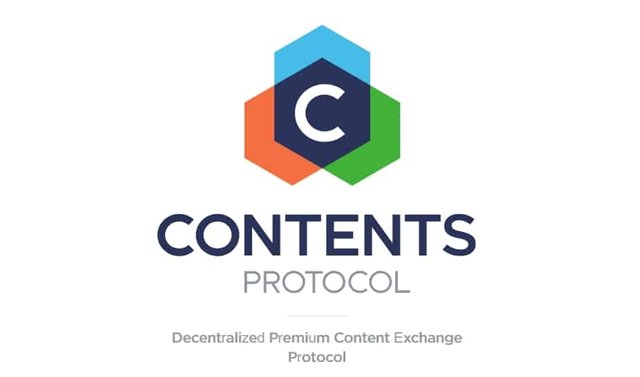 Contents Protocol is a decentralized premium content exchange protocol on which Content Provider, Platform, and User can sustainably coexist and cooperate. 
 Traditional platforms are experiencing strong growth, due to the fact that users consume content supplied by suppliers in large quantities. However, content creators, or content creators, receive only a small portion of the revenue that the platform earns. One of the significant problems is also lack of transparency, in which income is distributed among various stakeholders. 
 Content Protocol's developers are trying to change this situation by distributing more than 75% of the full licensing fee among content creators. The share of the platform will be due only 5-10% of total earnings, the balance will be distributed among users who consume content. Thus, all interested parties will have a profit from the growth of the ecosystem.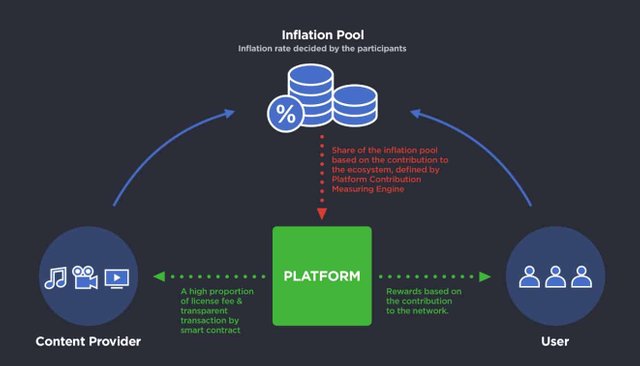 Watcha
 Watcha is the company responsible for developing this protocol. Watcha, Inc. This is a company that has developed and maintains Watcha, Watcha Play, Watcha Music and Watcha Webtoon.  
Watcha, INC was founded in 2011 in South Korea under the name of Frograms, and, since 2012, the company received investment from angels in the amount of nearly $20 million. The company is registered in Seoul, at 343 Gangnam-Daero Road, Gangnam district. 
Since 2013, the company has won the "Best App of the Year" prize, which was awarded by both Google representatives and Apple. On average, users of the platform view eighteen hours of content per month. The app was awarded by AppAnnie '2017 Top Apps Revenue in Korea' for the Watcha Play rating.
Watcha has made deals for licensed content broadcasting with 50 companies, including HBO, Disney, Sony Pictures, Fox Network, BBC and others.
The first platform where Content Protocol will be integrated will be Watcha TV, which will become the first transactional VOD (Video on Demand) service in South Korea.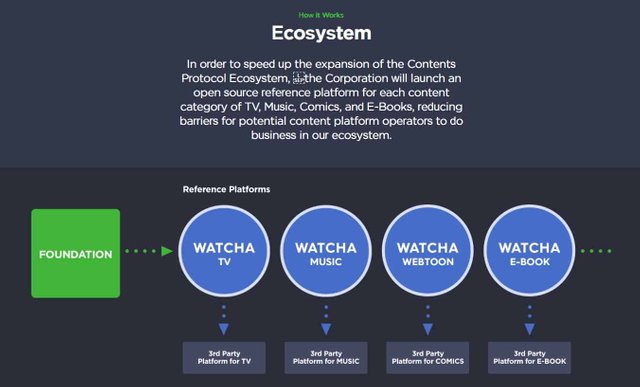 Roadmap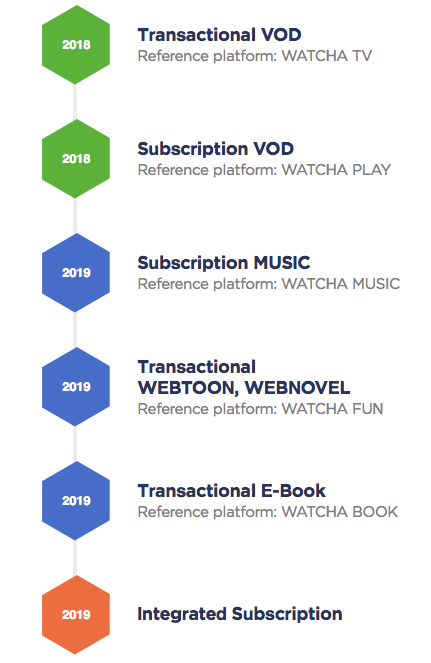 Contents Protocol Token 
Tokens will perform several functions. The network will contain two different tokens (CPT and CP Power).
Tokens can be converted to a value of 1: 1. CPT tokens can be immediately transferred to CP Power tokens, but when back translated, the user will encounter a four week lockup. 
 CPT tokens will be used as a transactional token with which you can make transactions and which can be traded on exchangers, will also be used as payments to content creators and for users to purchase content. With this token, payments will be made to users who contribute to the development of the network.
CP Powers Tokens are like a network stacking token and cannot be sold directly. When a token is in stack, it can bring many benefits to users and content creators, such as free advertising, as well as increasing payments to users for their contributions to the network. 
 The more tokens converted into CP Power tokens, the less reverse supply for CPT tokens will be. The more users / service providers put their CP Power tokens into stacking, the more benefits they will receive, the greater the content and use of the Content Protocol platform.
Consequently, the more use and content the platform has, the more users will want to have CP Power tokens and, accordingly, the greater will be the cost of CPT tokens. 
                                                             Contents Protocol Token Allocation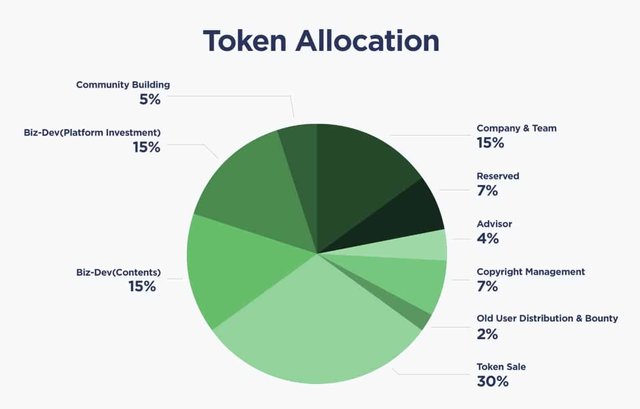 Token Sale starts 17 DEC  Whitelist: (SINCE 11 SEP, JOIN ) 
Ticker: CPT
Token type: ERC20
ICO Token Price: 1 CPT = 0.0014 USD 
Fundraising Goal: 3,600,000 USD 
Total Tokens: 10,000,000,000
Available for Token Sale: 30%
                                                                 Contents Protocol Team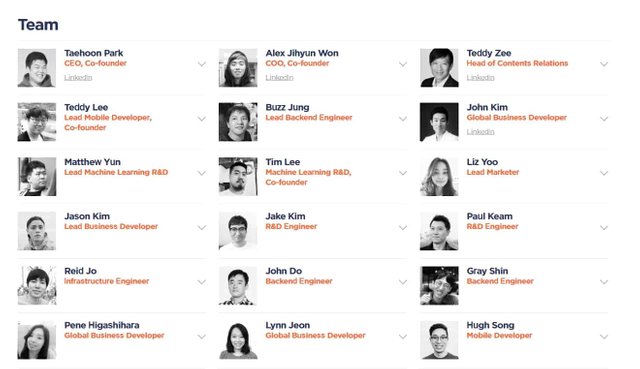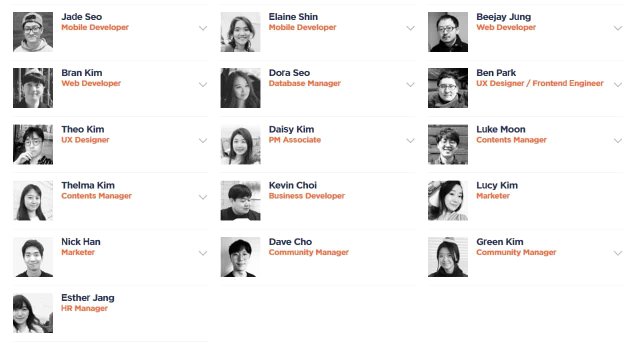 Contents Protocol Advisors 
Advisors are representatives of funds that have invested in Watcha at different stages.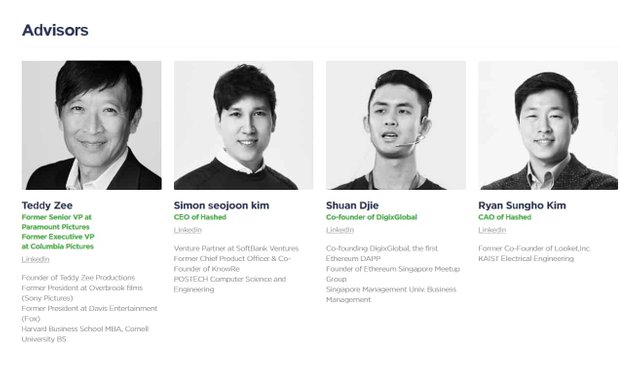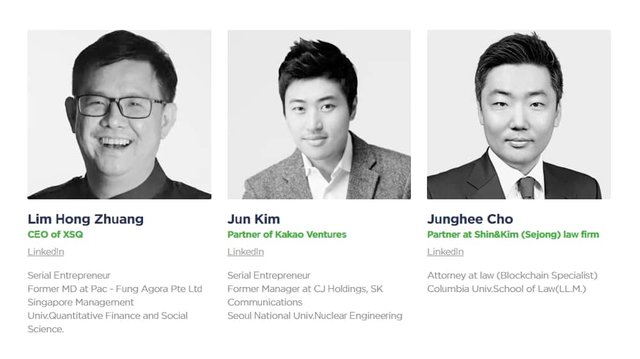 Contents Protocol Investors 
 Several well-known funds in the crypto industry have invested in the project.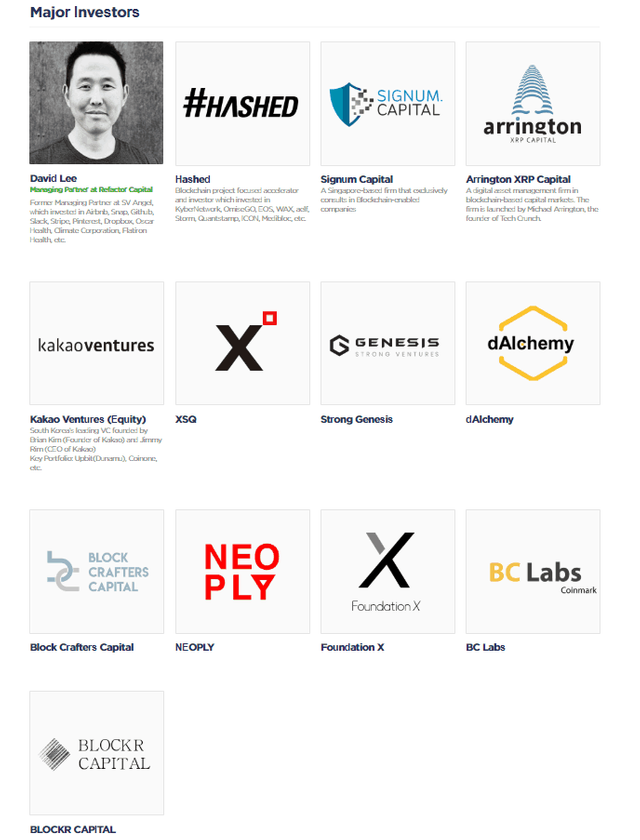 Contents Protocol Partners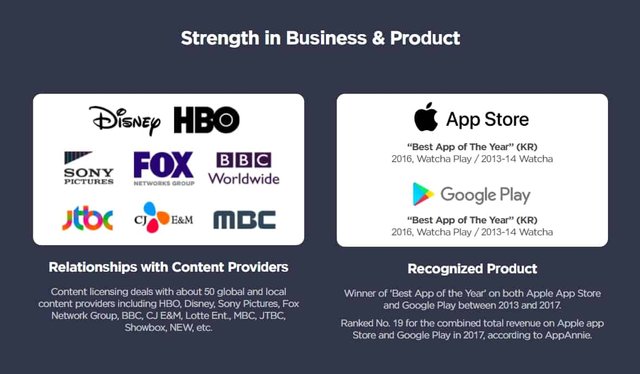 Benefits Of Content Protocol
Users will be able to earn tokens for performing actions on the platform, something that they, as before, cannot do by switching to the blockchain. This may attract more users to the platform. 
Watcha is a reputable company with a large market share in the Korean VOD segment. Very few blockchain projects have this kind of support right from the start. 
The VOD market is large and rapidly growing. According to PricewaterhouseCoopers, the global VOD market grew 3.5 times from 2012 to 2017 and reached $ 22.3 billion. 
The stacking mechanism for both users and content providers will contribute to the retention of CP Power tokens, effectively reducing the turnover supply of CPT tokens and creating support for the price of tokens. 
Content Protocol has great potential for development, especially in South Korea and Japan which are the main consumers and providers of content. Content Protocol has a good chance of success. 
Additional information:
Wedsite: https://contentsprotocol.io
Telegram: https://t.me/contents_protocol_en
Whitepaper: https://drive.google.com/file/d/1OJizH-oS8yxJgO-RPnUKJQiU45bW4I_5/view
Twitter: https://twitter.com/contents_prtcl
Facebook: https://www.facebook.com/ContentsProtocol/
Bitcointalk username: borand88
ETH address:  0x35D7fb6e687dE48f1FDbC32457f58694BFD001b6