Make 20% BTC with This Trade!
Just saw this one tonight -
so I thought I would share it with the Money Team!
Ada had a huge run, but is running out of steam to form a very weak double top pattern - almost confirming a huge decline in the upcoming coming days.
I know this has been a hot coin for some people, but when that white goes below - it's gotta go!
IF IT AIN'T PAYING - IT AIN'T STAYING!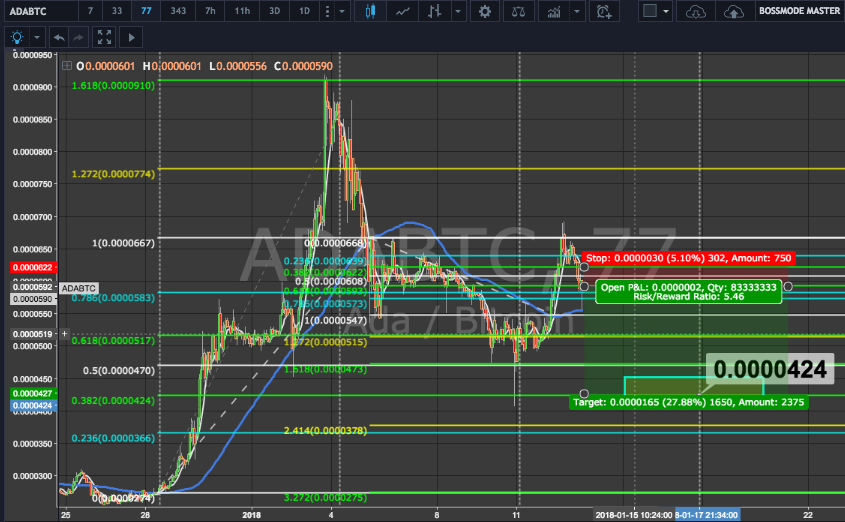 Chances are BTC will continue to decline pulling more short term money onto the sidelines and many cryptos will face declines as a result. Good time to quick sell this one looking to buy it back between 4500-3500. Once the market pulls it back up:
CONGRATULATIONS - You just got paid!
Once the market pulls ADA back up then you should have locked in 20-25% profit just by buying it low.
Hope this helps! I'm excited to be posting a new platform and look forward to making lots of money with everyone!!
BK