In my last blog, I posted Autonio's amazing first 24 hours after it's release. The Report was sponsored by Embermine. Impressed by the first results of the live trading, Embermine CEO James Drake announced a new Algo Trading challenge on Autonio platform: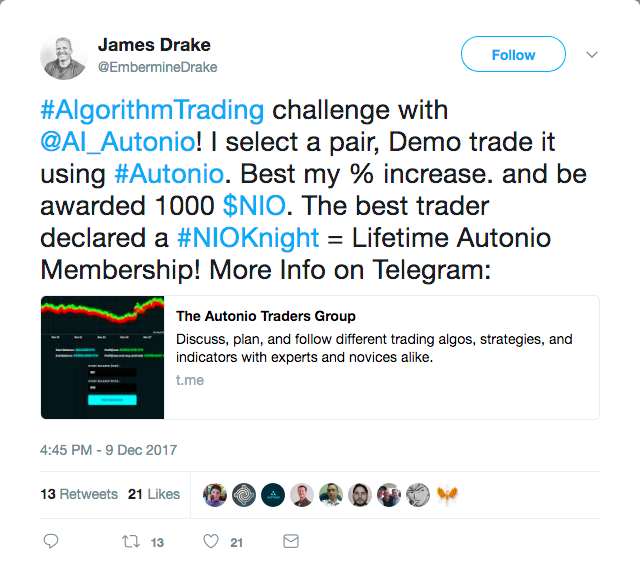 The response was so overwhelming that a new Autonio Trader Group was formed on Telegram for the challenge with more than 100 potential challengers signing up within minutes.
For further info on how to become a NIOKnight and win lifetime Autonio membership, please join us on Telegram or visit https://auton.io
About Autonio:
Autonio is the first AI-powered decentralized robotic trading system that makes crypto-trading easy, rewarding, competitive and fun by allowing traders to design their own investment strategies and compete with peers. Traders can learn, profit and win. For more information, please visit https.//auton.io.
About Embermine:
Embermine, Inc. is a blockchain, smart contract, and decentralized application platform developer located in Lincoln, Nebraska and founded in early 2017. Their cryptocurrency Seat Licenses, Embers (MBRS), are publicly traded on select exchanges. More information can be found on https://embermine.com