The course of the etherium, which established the historical maximum June 12 - $ 401.49, for the next month completely lost dialed growth. Now the air has dropped to the level of 29 May.
Thus, in the past month fell by air 48%. As of 9:50 Moscow time, the rate is $ 189.84. Market capitalization cryptocurrency declined to $ 17.69 billion.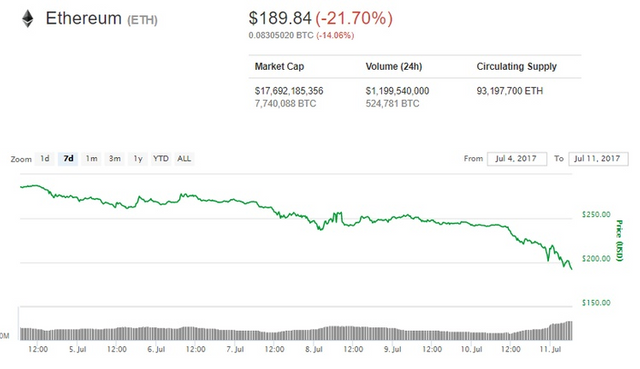 By this time, Bitcoin is losing 8.47% and costs $ 2307.07. The first 15 cryptocurrencies by market capitalization also show a decline. Most loseOS (33,18%), and shows high stability and Bitcoin bitconnekt which reduced by 8.5%.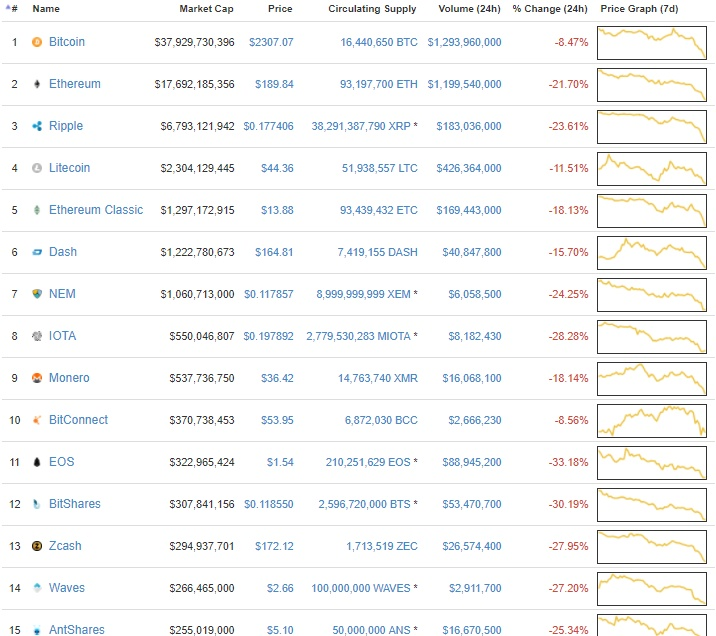 ---
Best,