BEACON: 2018 in Review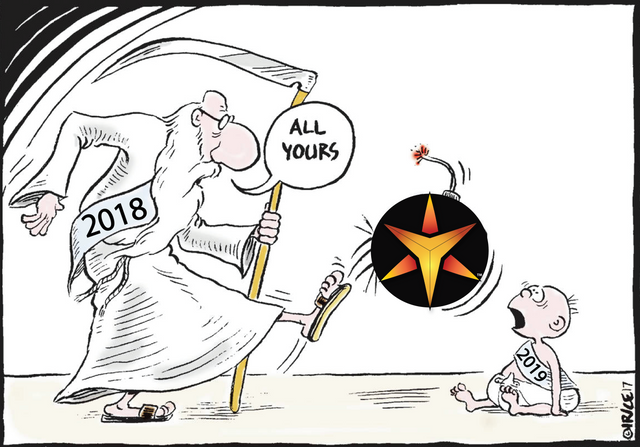 It is always a good idea to take a few moments to reflect on a calendar year and assess the things we did, the things we did not do, and the opportunities that we seized to add something good to the world of cryptocurrency. So let's take a walk through 2018 and paint a word picture about how we got to today.
I got involved in cryptocurrency in 2014 with a $20 purchase of Dogecoin. Viewing it as a novelty at the time I would passively keep track of the industry over the next few years, dropping a few hundred dollars into a coin here and there. In March of 2017, when Bitcoin was around $2,000, I told my brother, "Hey, you should put a few grand in Bitcoin. Gonna blow up this year I think." He laughed and said no. Six months later, he was hating himself. The rest of 2017, you know the story.
January 2018
On January 17th, 2018, Bitconnect shut down marking the unequivocal end to the bull market that ran through much of 2017. The ponzi scheme, and the many people who worked for them, scammed the cryptocurrency community out of hundreds of millions of dollars in Bitcoin and Bitconnect coins. It was the most devastating event of the new year as we read story after story of those that lost tens of thousands and hundreds of thousands of dollars on that day.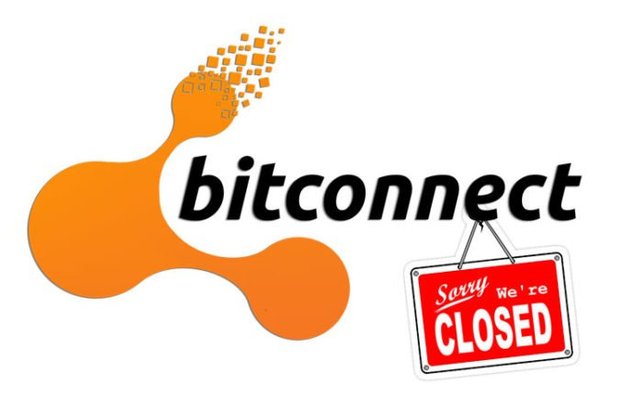 Some people choose not to have sympathy for those who lost money. "Clearly it was a ponzi scheme. If you invested in it you were an idiot who deserved to lose your money." Usually stated from a pedestal of pretension despite the likely truth that they too lost money in obviously scam-looking type ICOs or Pre-Sales that never launched. Regardless of your judgement of the people who invested, the event drove a major spike of doubt into all the new investors that discovered cryptocurrency in 2017. Irrevocable damage was done to them and most will never come back.
February 2018
After the collapse of the price of Bitcoin and Bitconnect, I started exploring the world of masternodes. Personally, I think PoW is dying and as we move towards mass adoption, we need more resource friendly ways to confirm transactions. I found one masternode project with a strong community and began writing some articles and other content for them and for others closely connected. As a writer out in the real-world, it didn't take long for my work to catch the attention of some developers. "Can you write white papers?" Sure! I said with false confidence.
I was confident because, as a skilled writer, you can write just about anything. But at that point, I was googling what a white paper looked like because the only one I had actually read was Bitcoin's. And let's be honest, not the prettiest white paper to look at or read. Articles started flowing, the white papers and other technical documents started getting written, and I found myself working full-time in cryptocurrency as a writer.
May 2018
The genesis idea that would become Beacon is born. I was exploring another exit scam project server in Discord and someone suggested I should make my own coin. "Call it PeasantCoin!" So I did. I created the PeasantCoin (now Beacon) Discord server on May 19th, 2018. Originally conceived as a pure charity coin, the foundation that would become Beacon started to form.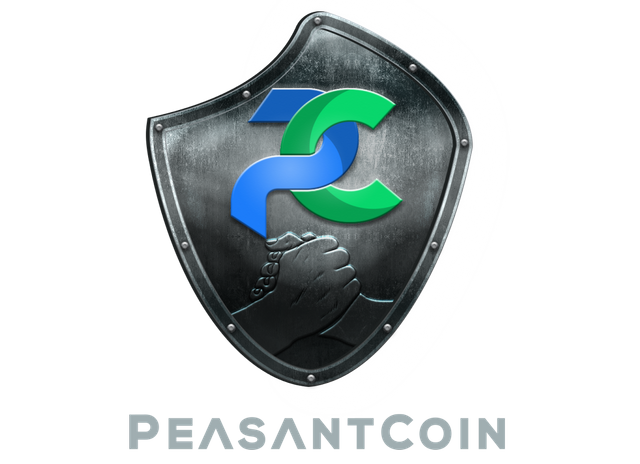 At the time I was working for a trading bot platform as their Marketing Manager. Honestly, not doing a very good job at it. The bot was complicated and frankly, a little above my knowledge base at the time. Once that platform failed to launch, I found myself seeking out white paper and article writing full time to pay the rent. The work was plentiful as I moved from project to project, watching them work and launch from the inside. All while observing their successes and failures, and bringing that information back to the slowly evolving idea that was Beacon.
July 2018
The team slowly started to come together by July. At this point, one of the previous large communities I was a part of began to fracture under poor leadership and a lack of development. A select few members that remained active through the bear market were looking for new destinations to place their cryptocurrency enthusiasm. I offered them an opportunity to join me in this new project that I was slowly building. Every week, someone new would come and join us to help push development a little further along.
This was about the time that I met Eugene from Trittium. I was provided with an opportunity to help them re-write their White Paper, write an article about their project, and eventually write the widely shared article about Proof-of-Consumption. This was a touching off point that snowballed into networking with a number of important projects including EVOS and CryptoFlow. All three would become close friends and welcomed partners in the Beacon project.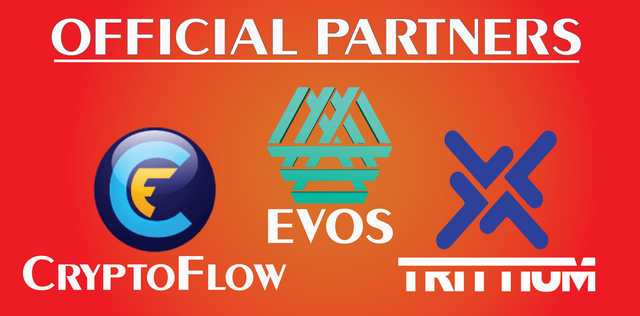 October 2018
Beacon's first attempt at take-off. Some of you might not know this but we tried to launch Beacon in October. But my masterplan for how it would work out did not play out the way I anticipated. We wanted to avoid the boom and bust of every other Masternode project I've seen open through a Pre-Sale by doing something different. Selling a higher number of small Launch Seats. By decentralizing the Pre-Sale and reducing the risk of a big dump, we wanted to create a healthier start to a new MN coin.
We've seen it every time, right? Pre-Sale. High ROI. Price crash. Rinse and repeat. We wanted to be different. Sometimes though, being different doesn't mean turning the entire process on its head. The Launch Seat idea didn't garner the traction we wanted. So we shut down the process and reset our sights on November. However, the handful of investors who saw the original structure and invested will always hold a special place in my heart. We are grateful for every one of them.
November 2018
Reset and relaunch. Let's just call October a practice run for the awesome launch we were going to have. I have always approached life that way, as a learning experience. Failure does not affect me much because I know I can just dust myself off and try it again if I want. So we took the lessons we learned and reorganized the project a bit. Because at the end of the day, our greatest strength was us, the people behind the project. That was what made us special. Not the use cases(s), not the reward structure, not the ROI, etc. It was us that was the special sauce.
Without any false modesty, our Pre-Sale was a smashing success. Our 30 MNs were reserved in under 45 minutes. The registration was so fast at first, it crashed our Discord bot and we had to consult the underlying database to ensure the proper order of registration. A handful of the later registrants backed out after but were quickly filled by other eager investors. It was at that moment that I knew we were going to be okay. That we were going to launch with a great future within reach.

November was also when we acquired our first utility that would be active at launch, Monitor Bot Services. Owned and operated by the fantastic Aleš Kalan, also a member of the Beacon Team. Monitor provides Shared Masternode and Staking Services, Hosting Services for Projects, Automated Bot Creation and Customization, and System Security Services. A fantastic first platform to join the Beacon Ecosystem. Like Beacon, Monitor remains under construction. But it's underlying operations have been running at a full clip since we launched.
December 2018
Our primary focus at the end of November and the beginning of December was telling the world about Beacon. I call this the Legitimacy Phase. I covered this in a previous YouTube video and Steemit article. Exchange listings, Monitoring sites, other shared services, blockfolio sites and apps, etc. This was our opportunity to make Beacon as "discoverable" as possible for potential investors. In cryptocurrency, it is "Scam first, prove me wrong." So we set out to make sure there was articles, YouTube videos from prominent YouTubers, and lots of listings to ensure people that we are here to do work.
The rest of December has been an exploratory process of reflecting on our current situation with development as well as analyzing the market to see what our chief priorities should be. I have said it many times, the strongest bulls are born in a bear market. While other projects wait for the market to turn green, we find ways to prosper in the season of the bear. When the new market cycle starts, we will have the reputation and infrastructure to capture a significant portion of that new influx of capital.
2019
Our number one goal is to be successful. Not to check off boxes on a Roadmap or worry about what we did or did not promise you, the investors. Ultimately, the number one thing investors care about is this: growing value. So far, you've seen that from Beacon. Evident by the chart you see on Masternodes.Online.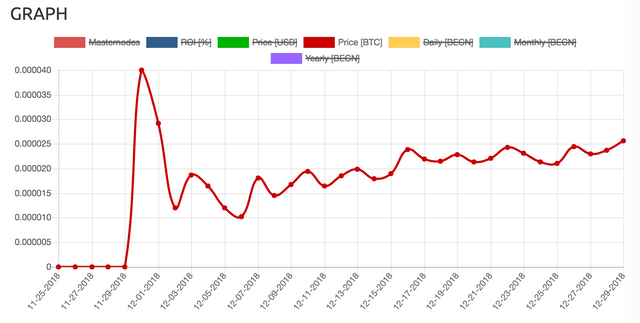 At the end of the day, I like to think that you invested in us, the team. We talk to you every day. You know our faces and our names. You know about our lives, we share pictures of our vacations, our pets, and our food. You know our personalities and you know our intentions. So you don't need to obsess over a roadmap when you know the people running the project. Because we know that, we also know that you will understand our need to adapt and grow through this very difficult market situation we find ourselves in.
Mid-January we will be releasing our updated White Paper, Roadmap, Website, and a couple new and exciting projects for our community to experience. Like I said in a recent YouTube video, we only make changes in this bear market to improve the performance and future of Beacon. Expedited revenue streams, exciting partnerships, and growth opportunities that will be reflected in the continued value growth you have seen so far.
Thank you to everyone in the Beacon community who have helped make 2018 a smashing success for us. We cannot thank you enough and express fully how much YOU made this year for us. 2019 is going to be a year of much change and opportunity for the industry and for Beacon. We hope you still through it with us as we begin to deliver some very exciting platforms and projects for you.
Happy New Year,
The Beacon Team
Website: https://www.beaconcrypto.org/
Discord: https://discord.gg/uTar2Sd
Crypto-Bridge: https://wallet.crypto-bridge.org/market/BRIDGE.BECN_BRIDGE.BTC
Crex24: https://crex24.com/exchange/BECN-BTC
Masternodes.Online: https://masternodes.online/currencies/BECN/
Masternodes.Pro: https://masternodes.pro/stats/becn/statistics
Github: https://github.com/beaconcrypto
Twitter: https://twitter.com/BeaconCrypto1
Youtube: https://www.youtube.com/channel/UC15WJiQOcsKv7ictCPb50EQ
BitcoinTalk Ann: https://bitcointalk.org/index.php?topic=5059521.0