BREAKING: Crypto Godfather Charlie Shrem launches proposal for official DASH Debit/Credit Card with Payza.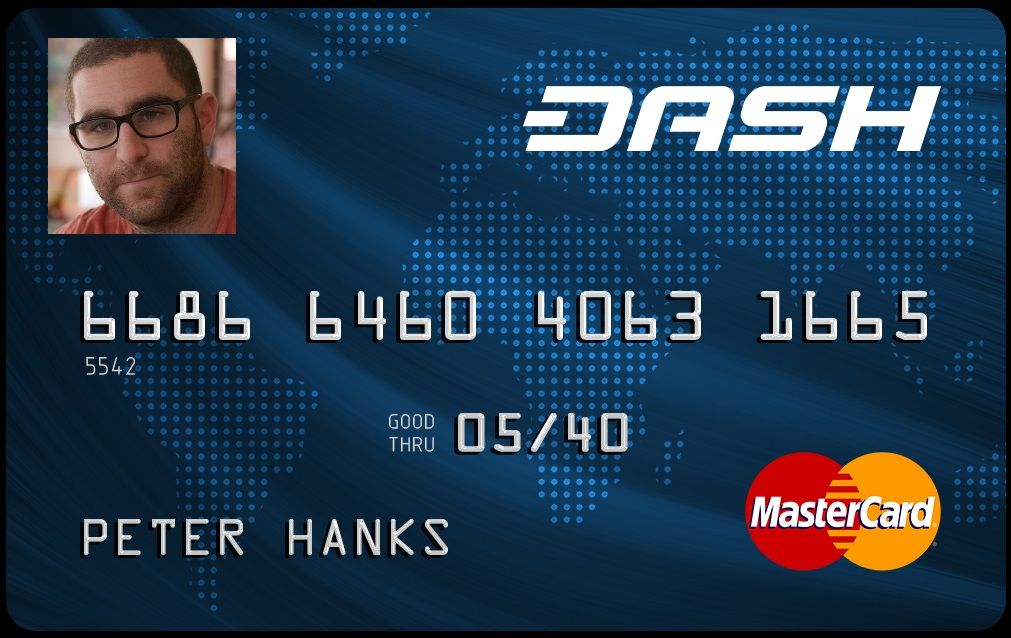 ---
---
Developing Story: In official channels, this project was launched, proposed & in the midst of approval last week and I've been keeping an eye on it since the idea was announced by Shrem. I've been a big fan of Charlie since I got involved in the Crypto / Liberty space and that is not hard to find.
---
Today I spoke with Charlie and he had this to say about his project with the DASH community:
"Really excited to be working on the DASH card, getting DASH in the hands of as many people as possible is really important."
"Thanks to Barry for all your hard work on this project"
---
---
The DASH Nation Proposal Process Overview in Simple Terms:
---
---
DASH governance models in place have things structured so that a proposal for a project can be funded internally by it's own network which I have covered before in my reporting on DASH Nation projects and news.
The long story short is you can set forth a proposal for your idea, to be funded by the DASH community, similar to a business proposal really, with all the info in the matter laid out as one would typically expect. The proposal is then uploaded to the proposal voting area on the public DASH site where you can see all the proposals listed and their info and progress.
It really is kind of neat to see everything listed and be able to peruse the ideas people are coming up with.
Ideas and feedback are publicly gathered and compiled, the votes from the Masternodes are then tallied and the project essentially is voted on and accepted or denied within a matter of hours / days. Unless something unexpected happens, the successful projects are then moved to the accepted portion of the website/blockchain where they remain until deployed and funded by the DASH community.
The voting process is open for 2 weeks on a project/proposal.
---
All related links and contact information for this article will appear at the end of my article, as usual.
---

---
How does the DASH Network vote for things like this?
I have reported on this in detail in the past -- Here is my most recent this week, explaining in more detail the governance model.
https://steemit.com/blockchain/@barrydutton/6uhhvc-crypto-101-episode-next-the-dash-difference-what-makes-it-unique-why-everyone-talks-about-it-and-why-it-s-always-a-top-crypto
It has a great 10 min. video that is easy to watch by their Social Media face of the DASH community -- Amanda B. Johnson who has evangelized Liberty for a long time now, and DASH since being hired on for this position in 2016.
She's kind of a DASH Jesus. LOL
---

---
Masternodes are computers running the entire DASH blockchain, like a ledger keeping track of everything, to put it very simply. That is their job. Masternodes are run and maintained by individuals and as of last nite -- there were 4167 in total, covering both categories.
In my last article I stated:
The DASH masternodes allow the system to fund themselves and pay for everything and it covers off the Voting Decisions that need to be made on the network.
Today I was chatting with one of the DASH Core Team Leads Jeff Smith aka @coingun on Twitter and DASH Slack channels, who is an IT / Systems head, very active in the community, and they elaborated on the Proposal process a bit, and the Masternodes' roles:
The masternode owner's are voting. The blockchain is funding the proposals directly. That's important. The proposals sit only on the blockchain and they are submitted to the blockchain directly. The votes from the masternode owners are all that is counted..... the proposals never move.... they exist on the blockchain and their state changes but only from not being funded (status) to funded (status).
---
Shrem's Project Details:
I was in the official DASH community Slack channel last week again ( Slack is essentially community chat rooms in the Crypto world you hear about all the time) when he joined the community and broke the news. It raised quite the stir, to say the least!
Not only is Charlie well versed and well known in the Crypto space -- he was providing another real world solution for us all, which he is always doing.
---
Who is Charlie Shrem?
---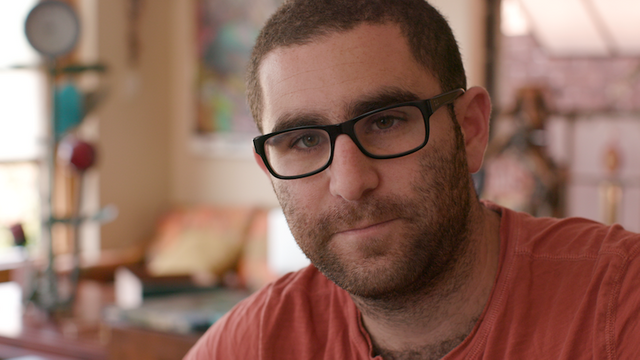 ---
" I co-founded and was CEO of Bitinstant, one of the earliest and largest Bitcoin companies. In 2012, we handled 30% of all BTC volume per day. My first company DailyCheckout I sold when I was in college.
" After that I went on to found the Bitcoin Foundation and was its Vice Chairman. Now I handle business development for Changelly.com and I am an investor in Dash. :)
"Here is my wikipedia https://en.wikipedia.org/wiki/Charlie_Shrem"
Minor edits made throughout for spelling/grammar.
---

---
Project Quotes from Charlie Shrem:
How it Works:
I've partnered with Payza.com to launch this card. In 2014 I partnered with them to add direct Bitcoin buying/selling -
The card will be available to residents of 106 countries, including the USA.
It will be issued by a USA bank and have a chip and pin. You can have the card denominated in USD, EUR, and others. I've purchased DASHPayCard.com and I will build and maintain the project. To purchase the card, you will create an account, get verified through KYC and then purchase. The card itself will cost between $10-$20 and the fee's to use the card will be low. I'll update this thread when I have more information.
Direct Integration for fiat / DASH:
I will work with the Payza development team to integrate the ability to sell DASH onto the card and buy DASH as well. Payza supports hundreds of countries and has local payment options like credit card, bank transfer, ect. Now everyone can buy DASH using any of these payment methods directly on their account.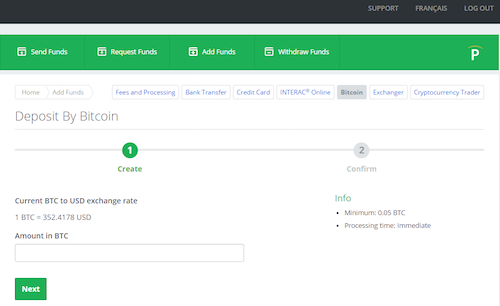 Right now, where it says Bitcoin there will be another option for DASH.It will be on Add Funds and Withdraw Funds
Profit Sharing to lower fees:
We could just use the funds from the profit share to make the fees lower. I will negotiate the rev share and then use that to make the card price and fees as cheap as possible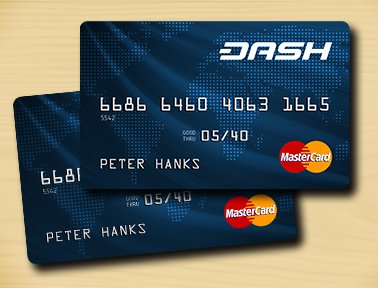 Proposal Terms:
I'm asking for 450 DASH which will cover a 3 month budget
The costs will cover the following:-
Initial 1 time card program fee is 150 DASH
Development costs and maintenance 75 DASH per month.
Customer support is 25 DASH per month
I estimate that I can get the cards into your hands in 3 months.
After that, I can do a 6 months to 1 year proposal for program maintenance.- I will also provide weekly status updates.
EDIT: Someone asked how the funds will be spent:
Right now, the price of dash calculates this around $40k USD. The program fee is roughly 15k to start and I'm trying to negotiate with a higher upfront payment to keep the costs and fees associated with the cards as low as possible. Payza.com is the company managing the program with me.
I'm hiring a developer to build out DashPayCard.com to have a full backend and a front end dev and designer as well. Also, integrating DASH to be able to fund the card itself and withdraw DASH into fiat. At card launch, you will be able to login to Payza.com and do all those things, which I estimate about 3 months of work.
All in all, as long as I stick to my own budget, my compensation over the 3 month period is $2,500 per month. - I will follow this budget, if the price of DASH appreciates significantly I can use the funds to keep the costs of the cards as low as possible. Would be cool if we can make the first few hundred cards free! - Charlie
---

---
Go ahead, show Charlie some love!
---
Charlie on Twitter -- https://twitter.com/CharlieShrem
Barry on Twitter -- https://twitter.com/BarryDutton
DASH Official Twitter account -- https://twitter.com/Dashpay
Amanda B. Johnson on Twitter -- https://twitter.com/DASHdetailed
DASH Core IT Systems wizard Jeff Smith on Twitter -- https://twitter.com/coingun
Official DASH Proposal for this story: - https://www.dashcentral.org/p/DASHPAYCARD-DEBIT-CARD
Official domain for the project that Charlie runs: Charlie Domain he bought for this -- http://www.dashpaycard.com/
EDIT: A few hours after this blog post -- this was discussed on Crypt0's News -- on the YT channel as I had sent this to him when it was posted: The link to this article you are reading here is posted in the video Information section:
You Cannot Regulate Liberty..... Let us Encourage One Another. - Barry Dutton 2017
---
Feel free to add your comments and encouragement, frankly, we can all use a little more of that in our lives.
---
If you liked this, please Resteem it! Share good content!
---
---
---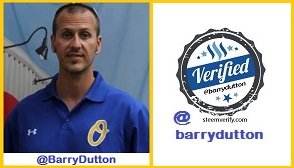 ---
---
If you feel my posts are undervalued or you want to donate to tip me - I would appreciate it very much.
Bitcoin (BTC) - 18J6RRuzX4V7b2CDbx7tWZYNBLkkGWsvWX
DASH - XgZvsvSZgPkNbmGbRhc3S1Pt2JAc7QHwiS
Monero (XMR) - d8ecb02c09f70ec10504b59b96bc1f488af28b05933893dfd1f55b113e23fbff
Ethereum (ETH) - 0x3Ad69Ff057C9533ca667B2d7E3E557F5eeFd4477
Ethereum Classic (ETC) - 0x5ab2b08d4ce8d454eb9d1ecc65c6d8b0c5f9784c
LiteCoin (LTC) - LKdsnvSXk9JW99EiNicFMGKc1FXiBo9tUE
Stratis (STRAT) - SNsJp6v1jXvKWy4XcXSXfNQ9zhSJJppJgv
Synereo (AMP) - 1KnrL6wFHaT4gjJ2YJ5f6WmKTDJNsaBS8s
Expanse (EXP) - 0x819b9cce8630ab638198eabfd7496786c20d629a
ZCash (ZEC) - t1aCPEYELkGaf3GtgGTiCEDo7XfPm4QEwmL
---
Please note -- I will have limited internet access for awhile -- so PLEASE do not be upset that I cannot reply right away, or to everyone. I am dealing with some changes, and will have limited time online and will be happy if I get a few blog posts up a week.
---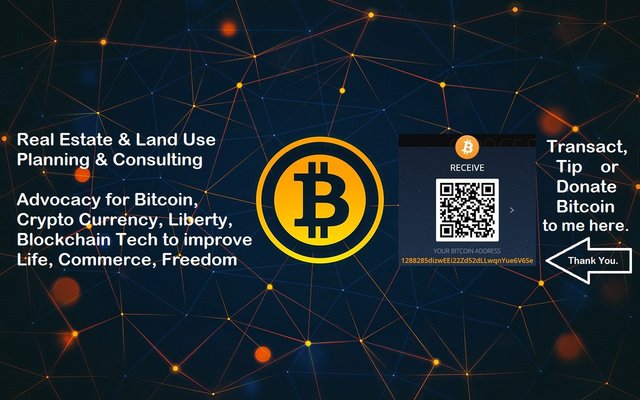 ---