---
---
I'm back with another Blue Collar Crypto 101 talk today. DASH 101! - in simple language and the VIDEO by DASH (~10 mins)
---
---
I am finding out more daily how much of a community DASH really has. They are different.
And they are good.
---

---
Last fall, so about 60-70 days ago now, I had a really well performing blog post that gained a lot of interest and traction here on Steemit and the official Social Media accounts of DASH (several of them) - shared/posted retweeted the post too, seeing I was a Crypto Noob really digging in and learning about DASH and then trying to share that info with you guys and the world.
That post is here -- https://steemit.com/blockchain/@barrydutton/til-a-ton-of-crypto-101-info-about-dash-coin-new-blockchain-tech-and-why-everyone-talks-about-amanda-b-johnson-so-highly
---
DASH Masternode Network Explained: (Governance, Private & Instant Send capability, Witness/Blockchain ledger, Self Funding Model)
---
Not only was I questioned in my post there about the differences of DASH to other Crypto Currencies but TBH-- I had been wondering for like.... 2-3 months prior myself why everyone talks about DASH, why it's different and why it always is a top performing Crypto Currency usually now, always in the top ~5 on the market today behind the grand daddy of them all -- Bitcoin.
Well to add to that --- we all know the YUGE gains in the last few weeks DASH has made. It broke the 10:1 ratio this week for the Bitcoin:DASH pairing as far as market value goes and today is still hovering around that mark, and here is my tweet on this milestone fact and it sort of went viral:
---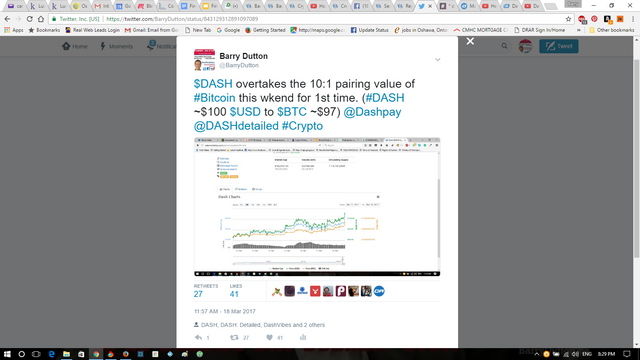 ---
And the market was going nuts. If you cannot read the stats there below that tweet of mine, here is the expanded detail, look at the numbers from that tweet in the marketplace!!! YUGE!!!!
---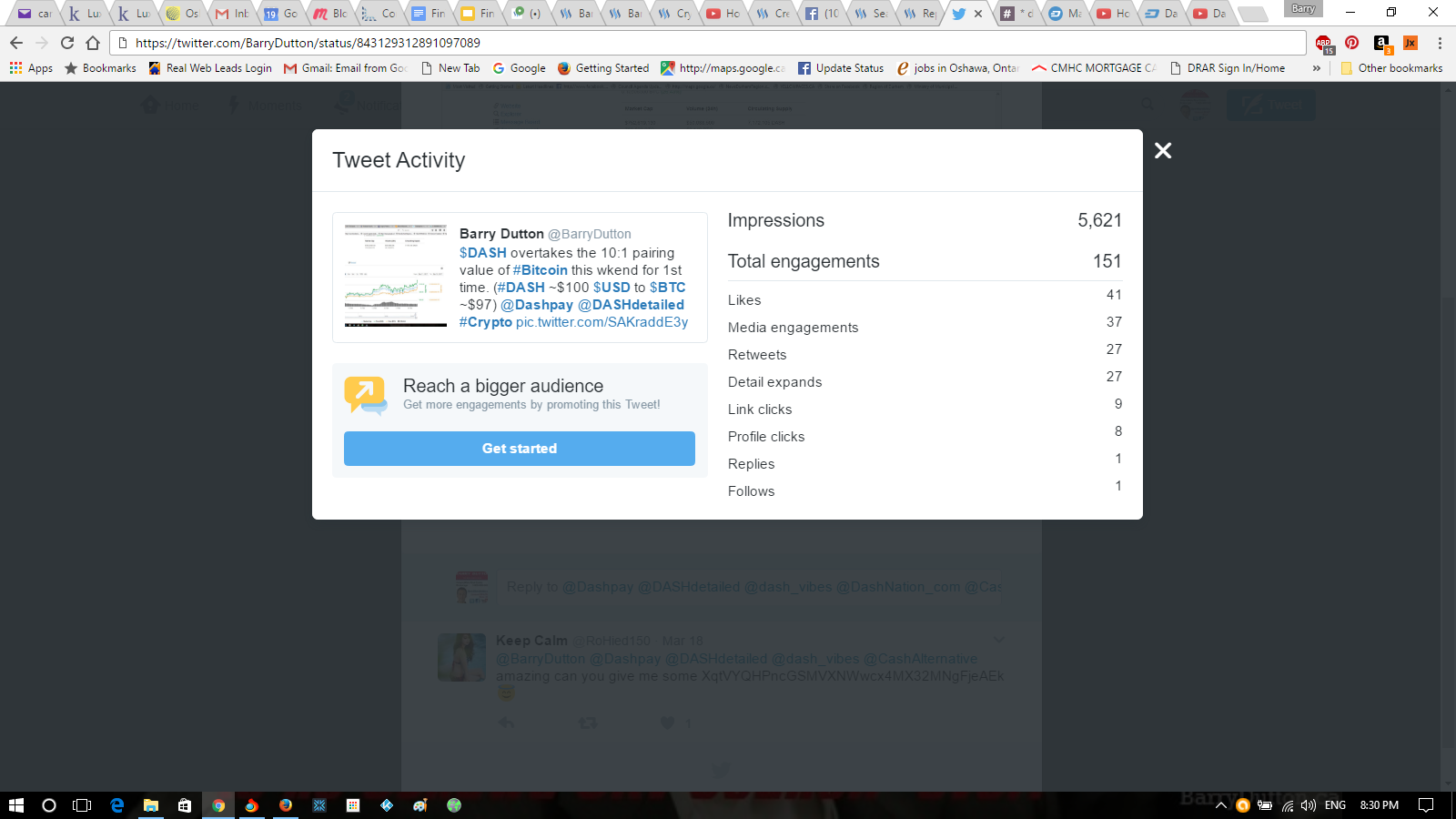 ---
Marketing Matters:
---
I dug into yet another video on the subject by Crypto and DASH expert -- Amanda B. Johnson. If you have not watched her videos online on any of the channels, you might want to.
Like I said in my last post, she is engaging, easy to listen to, funny, very intelligent and yes, people, she is very pretty. I say these things again because as my other blog post noted:
"I wondered why you always see Amanda's name so much in Crypto."
Well, those are the reasons why.
---

---
When I coined the phrase and hashtag on Steemit and other SM sites CryptoCrush -- clearly other people related because I received several messages on it. This whole blockchain life has introduced me to lots of people.
I am a pretty regular guy in most respects and am single and I've realized how hard it is for people to find Liberty minded, awake and intelligent people and many of us find these qualities attractive in people.
That is one reason it is easy to learn from like-minded people you can relate to and admire.
I digress.
---
DASH School & why DASH is Different
---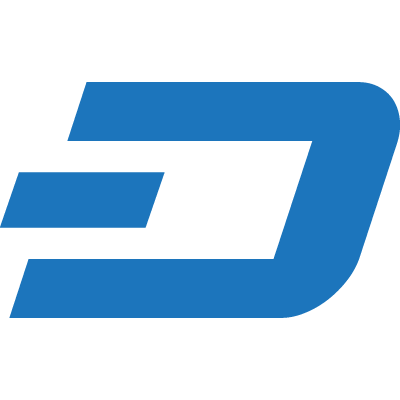 ---
DASH SCHOOL is the name of one of the series Amanda is doing and that is where the above video comes from, off one of the official DASH channels. This is video number 5 in that series. I picked this one because I wanted to KNOW FOR MYSELF back in the fall of last year, why DASH is different and why and this video addresses that. DASH 101 so to speak.
1/ DASH has Instant Send Confirmations on their Blockchain
Unlike the other Cryptos on the market.... those confirmations come in about 1.3 seconds as I write this with the info I heard on the issue last fall, and a few times since. You cannot achieve that with Bitcoin these days with the politics, and the scaling issues, we know this.
2/ DASH has Private Send Confirmations on their Blockchain.
(6.34 mark of video) - which eliminates the "fickleness" of human beings dealing with one another and also deals with and ups the game on the PRIVACY factor. Simply put it swaps the coins among all the users in the blockchain and breaks the "traceability" issues. Neat stuff.
3/ The DASH Masternode setup and terms are different like many things DASH seems to be all about!
In brief, I learned last fall that to have a Masternode -- you have to prove you are INVESTED (vested, like our Power Ups or Steem Power - here on Steemit) - with 1000 DASH. It means you are a stakeholder and have lots to gain or lose with your witness votes on the blockchain for DASH which makes sense.
The MasterNodes have the 3 basic features here to maintain the Private Send - Instant Send - features along with maintaining the DASH blockchain.
The blockchain witnesses / Masternodes like with other currencies have the collective job of "being in charge when there's nobody in charge" as Amanda explains nicely here in the video.
---
The official updated stats on these DASH masternodes combining the 2 categories they have - total 4167 at TOW this article. 9:30 pm EST - 3/19/2017
https://dashnation.slack.com/archives/C18JQEPDY/p1489972787370687
7,174,859 Dash Minted
$779,212,358 Market capitalization
639,196 Block height
2.82 TH/s Hashrate
83,265.19 Difficulty
4,070 Active masternodes (4,157 total)
57.94% Percentage of coin supply in masternodes
$451,463,312 Masternode USD value
---
The DASH masternodes allow the system to fund themselves and pay for everything and it covers off the Voting Decisions that need to be made on the network.
Something awhile back vote-wise was handled on DASH I learned listening to Amanda elsewhere a few times, since last fall on that issue (see my last blog post mentioned here) -- within about 24 hours that was a mission critical matter that could have crippled other blockchains with a drawn out battle.
This is what is happening in Bitcoin as is well known.... and has been dragging on for years and worsening the last year.
Things we notice in other blockchains that cause Hard Fork fights and issues and whatnot. DASH handled it quickly and cleanly. That stuck with me also.
---
Conclusion: What's Next?
---
DASH is about to break new ground with a new product and release JUST about ready to hit the market which will address and solve the 3 major issues with a crypto currency these days:
The wallet address everyday hassles and problems, issues with passwords and other regular-person Crypto Currency issues and the fact paying for things etc with crypto are hard in general and I will cover that soon.
That product is called:
DASH Evolution
and sounds like a GAMECHANGER for sure. We will cover that here soon on my page. It is due out by this fall.
"Evolution's mission is to make digital cash easy to use and access for all users, even those who aren't technologically savvy. Anybody will be able setup an account on the blockchain, add contacts and pay them by name. Purchases from websites or mobile apps will be simple, requiring only a single click."
---
This post is a an updated replay of one I did here ~60 days ago which got no traction and it always stuck with me how much good info was in it. I never forgot about this blog post from back then.
The time is now to update the market on DASH 101 basics and info, considering the huge market interest and gains across the board, the currency has made. Big things like Evolution ( due out Q3 was last I heard ) .......
So we shall cover more of that soon Crypto Friends!
---
COMMUNITY ENGAGEMENT!!!
---
There are a lot of good people on here who know what they are doing and we can build a solid resource here a couple times a week with all the community and you can check in here on my page a couple times a week and see the latest.
People can ask questions, share their wisdom and failures, and my hope is simple really :
---
---
---
---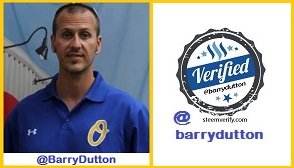 ---
---
If you feel my posts are undervalued or you want to donate to tip me - I would appreciate it very much.
Bitcoin (BTC) - 18J6RRuzX4V7b2CDbx7tWZYNBLkkGWsvWX
DASH - XgZvsvSZgPkNbmGbRhc3S1Pt2JAc7QHwiS
Monero (XMR) - d8ecb02c09f70ec10504b59b96bc1f488af28b05933893dfd1f55b113e23fbff
Ethereum (ETH) - 0x3Ad69Ff057C9533ca667B2d7E3E557F5eeFd4477
Ethereum Classic (ETC) - 0x5ab2b08d4ce8d454eb9d1ecc65c6d8b0c5f9784c
LiteCoin (LTC) - LKdsnvSXk9JW99EiNicFMGKc1FXiBo9tUE
Stratis (STRAT) - SNsJp6v1jXvKWy4XcXSXfNQ9zhSJJppJgv
Synereo (AMP) - 1KnrL6wFHaT4gjJ2YJ5f6WmKTDJNsaBS8s
Expanse (EXP) - 0x819b9cce8630ab638198eabfd7496786c20d629a
ZCash (ZEC) - t1aCPEYELkGaf3GtgGTiCEDo7XfPm4QEwmL
---
Please note -- I will have limited internet access for awhile -- so PLEASE do not be upset that I cannot reply right away, or to everyone. I am dealing with some changes, and will have limited time online and will be happy if I get a few blog posts up a week.
---