Are we finally back in the bull market?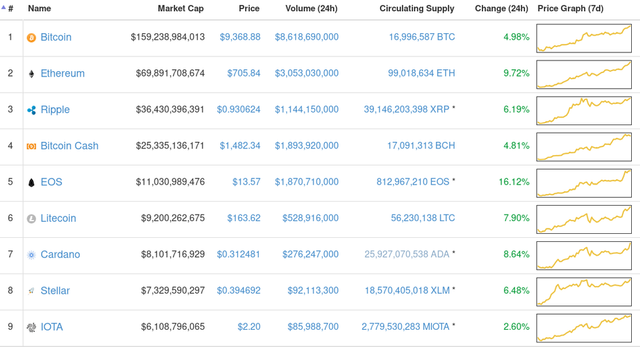 Crypto Market Cap on the Rise
The last week has seen steady gains in terms of market cap, the last month actually. Bitcoin has also surpassed it's high for the last month. Bitcoin Cash (the real Bitcoin) has seen huge gains in the last week out earning all of the top 10 coins with EOS finishing in 2nd.
The overall market hasn't looked so great since the crash after the winter 2017 pump, with this past month being the lone bright spot. Could this mean we are on our way to another bull run? No one knows. I, for one, am hoping we can at the very least see some stabilization for some coins.
There are a lot of crypto events that will be happening in the coming months, so I personally do believe we will be seeing some steady price increases. At least for some coins. EOS token sale ends June 1st, so we will be seeing the mainnet launch of EOS soon. We also have a Cardano testnet launch scheduled, a ZCash network upgrade, and much more.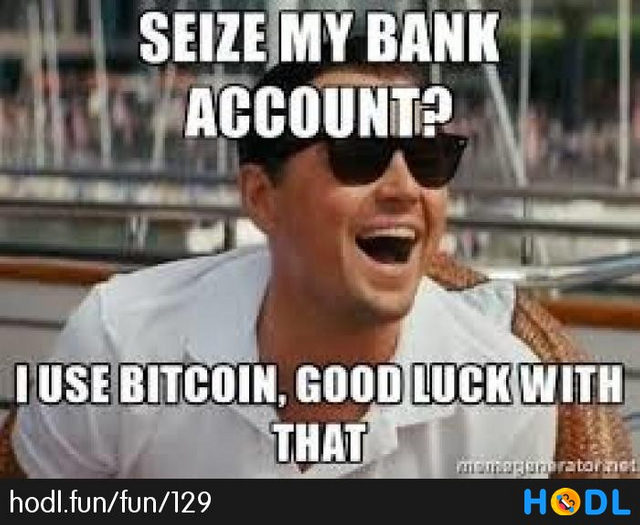 Looking to the Future
Regardless of what the markets do in the coming months, I'm going to continue to accumulate. I'm someone who strongly believes in the future of cryptocurrency and blockchain technologies. In the future I think we'll have many currencies which we can utilize. Some fiat and some digital. Which ones come out on top are anyones guess. But, for now, I'm hodling.
We also have to make use of these coins. I love hodling. But, they will never be adopted if we don't spend them as well. We need to request that businesses accept crypto and start spending a bit of it as well. I've been trying to make some crypto purchases recently for that very reason.
The more we use crypto, whether thatbe trading, buying, or selling, the more we encourage the mass adoption and thus an increase in value.
So, spend crypto. Save crypto. I'm out.

---
Support Me (Affiliate Links) - I only recommend quality services I use myself!
Like my content?
Be sure to UPVOTE, FOLLOW, and COMMENT! Also, I appreciate any donations greatly! These donations will help me with dedicating more time to content and the Prosper Steem Group project (If you are interested in joining The Prosper Group, comment for more info!).
BTC - 1BzFFDQtdMT9ABVXZVCftugi42gGDu5pFS
BCH - qpcwgq330ffwkg50d0hfmapvhkfup793ksq469mppc
ETH/EOS - 0xB99Cd307EA947b50426f7cDbCC3A87d635fbDDad
ZEC - t1es1cNGbGWU8Mhzm7AeSwpi4Fi351uCHkr