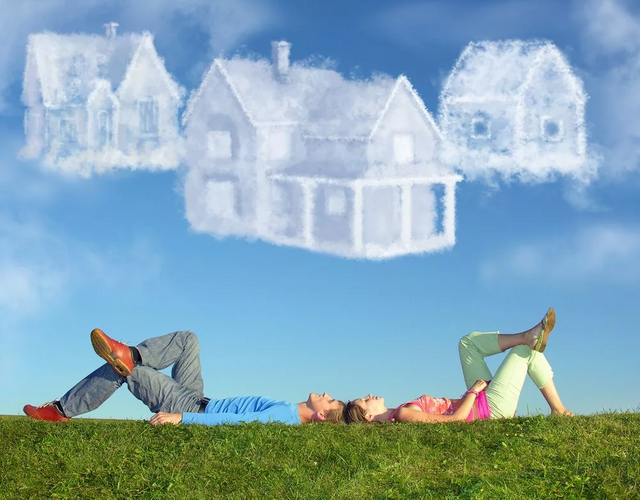 The demand for credit services is high worldwide. Millions of people use them but have to turn to centralized services such as banks and credit organizations. Centralized companies have taken over the credit market and set their own conditions that are disadvantageous to customers. In addition, borrowers have to go through a long and complex procedure when applying to banks. Only after passing this procedure, they receive approval for the loan. Microcredit organizations allow to get a loan faster but require a higher percentage. In addition, most of these companies work in bad faith and often illegally transfer customer data to collectors.
Private creditors also have to turn to intermediaries, who take away a significant part of the income. As a result, lenders receive less potential profit, and borrowers pay inflated interest on loans.
The Distributed Credit Chain platform is designed to solve these problems. Distributed Credit Chain is seeking to change the field of online lending, providing an opportunity to interact with lenders and borrowers directly, without resorting to centralized organizations.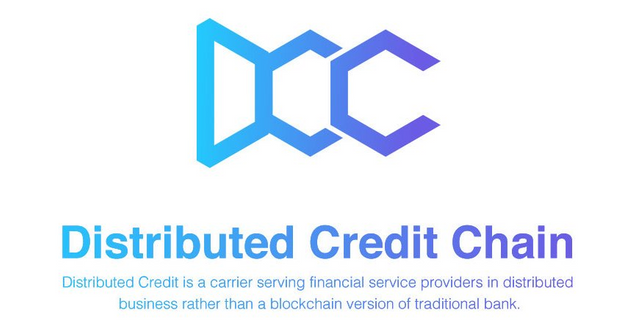 Distributed Credit Chain (DCC)
DCC ecosystem is based on the principles of decentralized interaction between credit companies and borrowers. This approach is based on healthy competition and as a result, preference will be given to companies that provide the most favorable conditions for loans. At the same time, companies will prefer borrowers who offer a higher interest rate on loans.
The benefits of the project
Quick access to personal data and credit history for lenders
Financial service providers can obtain user data at any time without the need to contact credit institutions.

Lower interest rates on loans
Lenders provide financing to borrowers through the blockchain platform. The lenders themselves set the terms of the lending and pay only a small fee for using the platform. This will allow private lenders to make more profit and at the same time provide better interest rates on loans.

Security
Decentralized data storage significantly improves security, because information is stored on several servers, thus eliminating the risk of hacking, and users can not worry about the safety of personal data.

Transparency & privacy
Using the services of centralized credit companies, users can not manage personal data. User data may be transferred to a third party without their knowledge. Thanks to blockchain, users fully manage personal data, independently deciding to whom and what information to transfer.
Token economy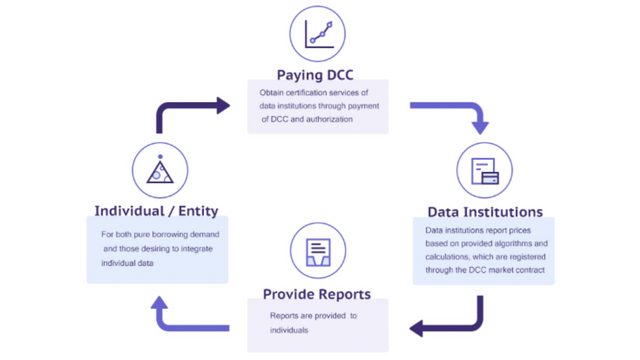 DCC tokens are created on the basis of the Ethereum blockchain. DCC tokens can be used to pay for all actions on the Distributed Credit Chain platform. The distribution of tokens is controlled by the smart contract. In the DCC ecosystem, users pay for access to open data or credit reports. This will allow other companies to improve the quality of services for their customers through data transparency.
To obtain a loan, borrowers pay for the application with DCC tokens, which are distributed among the companies that carry out credit data verification. In case of successful credit granting, part of the tokens is returned to the users as a reward. Every day, in the DCC ecosystem, forms a credit pool that is evenly distributed among borrowers to stimulate their interest in the platform's services.
Details ICO
ICO of the project has been successfully completed. The project assembled a hardcap in just 20 minutes after the launch of crowdsale.
Conclusion
Distributed Credit Chain provides a more efficient business model based on blockchain technology, thanks to which the company will be able to modernize the online- lending sector. This will allow companies to get more profit, and users will get more favorable rates on loans. These advantages will undoubtedly provide excellent prospects for the long-term development of the project.
For More Info Check The Links:
• Official website - http://dcc.finance
• Whitepaper - http://dcc.finance/file/DCCwhitepaper.pdf
• Facebook - https://www.facebook.com/DccOfficial2018/
• Twitter - https://twitter.com/DccOfficial2018/
• Telegram - https://t.me/DccOfficial