When i First Discovered Crypto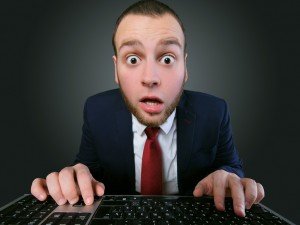 A year ago, I was visiting a friend, we were having a conversation about politics and the country bad economy, he said that a new economical revolution is being prepared.
I asked, what are you talking about?
And this was the first moment, i hear about crypto, he explained briefly the concept for me, and encouraged me to join Steemit.
I started reading about the subject every now and then,
A month later, i ve unfollowed a lot of friends an facebook, those who post ridiculous things, i ve unsubscribed from all the politics newspapers, and started to follow crypto news
When you think that you understand a little bit about crypto, you think that you have discovered Kryptonite, i ve joined several crypto groups,
In january i ve decided to buy some coins, my first choice was Steem, and when you are new to crypto, you think that you ll be rich overnight, like many others, so i ve invested another amount of money into Tron, and started following the market.
Every couple of days, the market decreases
i follow the news, all the groups, the articles are speaking about the next boom, but the market kept declining,
it is here where you start to ask yourself if you were dumb enough to fall for a big scam,
the story continued, i had this idea, where i should invest more to average my price, and i did it, but the market kept declining,
i have a good job, that i am good at it, and i can say that i love it, but my focus was on the market, on the prices, on the news....
i didnt pay attention to my job, to my wife, to my life, my parents, friends....
i used to work from 8 till 5:30 then come home and sit on my laptop,
By time the big picture becomes clearer, and for all of you, those who are new to crypto and those who have big dreams and are old enough in the market and know what i am talking about,
Here are my thought up till now, and i am not a crypto expert:
The first boom in prices happened, a lot of people benefited from it, but government did not know what was happening.

People were buying and prices were increasing, but all of that was speculations and hype, no real world problem was solved.

(six months ago), governments and their regulatory bodies paid attention to the multi billion dollar market

They started digging, and found out that this is not a game, it is real technology, and it is going to change the world

So, should they ban it and lose the race, or should they allow it and destroy the current monetary system.

As with everything with governments, they take time, a lot of time, and up till now, they still dont know what to do.

So now, after a lot of people, a lot of institutions have heard about Bitcoin, or crypto, what are they waiting?

Now we are in the time of monitoring, where people are desperate for a price correction, and institution are desperate for clear regulation.

Which will come first? no new money will be injected now after all those hacks and scandals, so it is clear that before clear regulations, no new money will be injected.

At this time, you can relax, crypto is a real revolution, invest wisely, learn a little bit about technical analysis, projects are still in early stages.

Dont think that you ll become rich overnight, if you are not a professional trader, the market will beat you.

Every new technology needs 5 to 10 years to mature and become widespread, so invest for the long term.

Please share your info about regulations, this is the new trigger for the market.

Don't waste all your days in front of a laptop, trying to be rich, you ll regret not spending time with your friends or your family
Good luck every body, having a smooth crypto journey, and good luck for Steemit team hoping their hard work, benefits all of us.