With the advent of Blockchain, the way we conduct businesses has been redefined.
Significantly reducing our dependence on centralized approving authorities, Blockchain has emerged as a disruptive technology that has helped in easing business process by establishing a unique level of trust, accountability and transparency.
The possibilities and application of Blockchain in various industries are limitless, in this series we showcase the various industries that would benefit from the inclusion of Blockchain technology.
Blockchain in Healthcare
The objective of a technology to transform an industry lies in its ability to address the burgeoning problems with solutions that are both viable and feasible.
Coming to the Health Care industry, it is a massive sector both in terms of size and the population it serves.
Health care can certainly be expensive.
According the statistics from the world bank,
health care accounts for almost 10% of GDP spending across the world.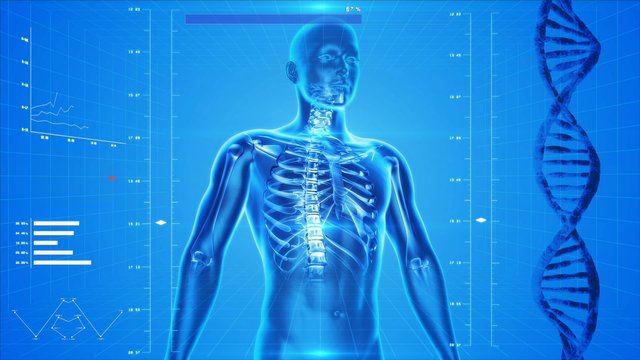 Source
While the healthcare industry is challenged by dynamic factors such as a rapidly increasing population, ageing patients, rise of chronic diseases and keeping abreast with increasingly evolving technology, there are certain facets of the industry which would be better served if they are linked with Blockchain technology.
What Are The Challenges And How Can They Be Addressed?
Healthcare services are closely tied with insurance companies, which cover the healthcare costs of patients. With growing population and increasing medical expenditure, it is critical to understand the legitimacy of these expenses with a focus on controlling costs and reducing misuse of the system.

Another import aspect to consider in Healthcare is the Billing Value Chain. The healthcare ecosystem is comprised of multiple entities which form its interlinked billing chain. Keeping track of a start to end chain that occurs during a single medical event with proper documentation, flows and management to adhere to proper protocols can be strenuous and challenging.

And one important area that concerns most industries is the matter of Security. From managing confidential patient files to staving off fraudsters and scammers, the healthcare industry unfortunately notches up high operating costs owing to security breaches.
Blockchain can provide the perfect solution to these challenges facing the Health Care industry:
By affording several innovative advancements, like
Increasing Scalability
Reducing Complexity
Maintaining Data Privacy
Increasing Accuracy
Improving Security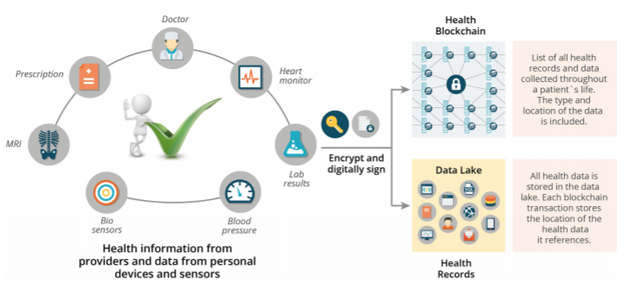 Source
Medical researchers, care givers, health care providers and participants in the health care industry can be greatly benefited through the use of Blockchain wherein a single storage location would comprise of all health data, which could be tracked in real-time and secured through data access permissions set at the granular level.
Being a public, transparent, distributed ledger, the Blockchain is perfectly suited to track Medical records from the origin of transaction to delivery, addressing the issue of duplication and manipulation, while at the same time eliminating the dependence on intermediaries.
Overall, Blockchain technology can vastly benefit the Healthcare business by enabling them to minimize costs in several areas without compromising on the security capabilities of business transactions.
Every industry needs to keep themselves linked with the latest developments at the risk of becoming outdated, and Blockchain based transactions will allow the Healthcare industry to imbibe a system of transparency, authenticity and innovation that will foster growth and advancement of the industry as a whole.
Author: @jznsamuel