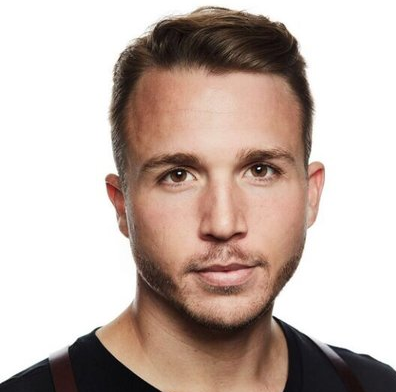 On 11/27, Ned Scott announced that the company was laying off 70% of its workforce due to falling crypto prices and high operational costs and would focus their efforts on reducing costs and making Steemit more economically sustainable.
Bitmain is the world's largest producer of cryptocurrency mining chips recently announced that it will start laying off, up to 50% of its employees. This is after hiring 2100 employees in 2018.
Even Coinbase, the biggest crypto exchanged in the US laid off at least 15 employees back in October from the Support, Fraud and Compliance departments after hiring 250 new hires in 2018.
So the question becomes is there still pain for Bitcoin and are we in the process of bottoming?
Big Picture - Ugly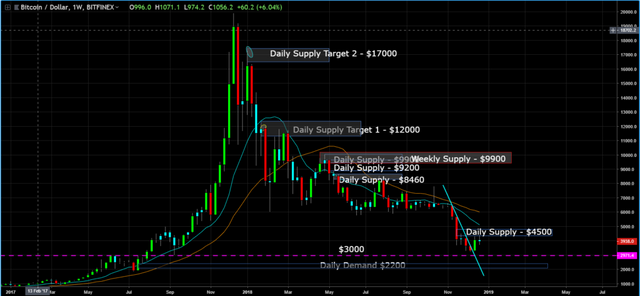 Small Picture - Pretty
After coming within $200 of pivot low that was established back in Sept of 2018, buyers have stepped up their game. However, the crucial level remains the daily supply at $4500. If price can breached that level, price has a chance of moving higher.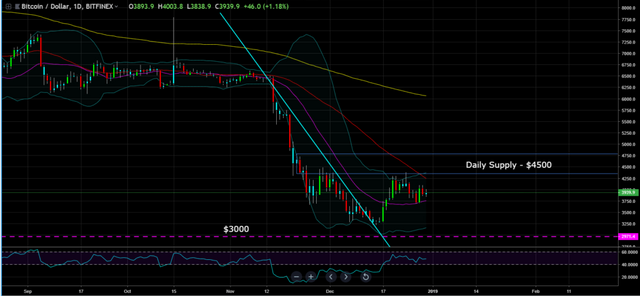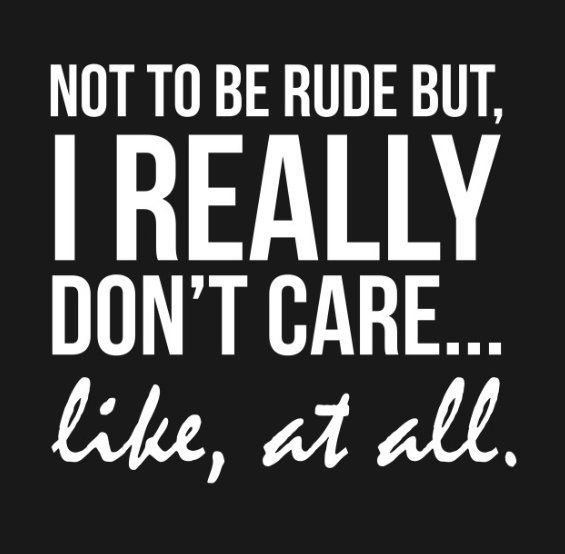 I'm in this for the next 20 years. More importantly because I follow the Smart Money $2 trillion on Wall Street is itching to get into the crypto space.
Some analysts believe bitcoin will re-emerge — like the proverbial Phoenix rising from the ashes — on back of momentum created by institutional investors, the Australian Financial Review reported.
"The fact that David Swensen [Yale's chief investment officer] put an investment into bitcoin — with his reputation on the line, his endowment on the line — tells you something," Novogratz said. "Some of the smartest people in the investing world think it's a store of value."
In December 2018, US lawmakers proposed legislation designed to prevent bitcoin price manipulation and position the US as a market leader.
Congressmen Darren Soto and Ted Budd are pushing for widespread adoption of crypto, saying the US must not ignore its "profound potential" to bolster the economy.
Source
So the question becomes is there still pain for Bitcoin and are we in the process of bottoming? It is my opinion that there is more upside, then downside...2019 should be an interesting year for Bitcoin.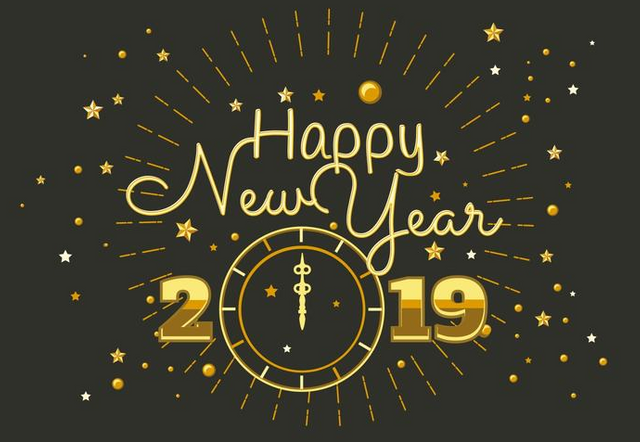 This post is my personal opinion. I'm not a financial advisor, this isn't financial advise. Do your own research before making investment decisions.

---
Published by Rolland Thomas
on

with SteemPress
https://mentormarket.io/rolland/crypto-analysis-report-12-30-18-has-bitcoin-bottomed/
---