Fun in the snow
Fun in the snow
Digital art contest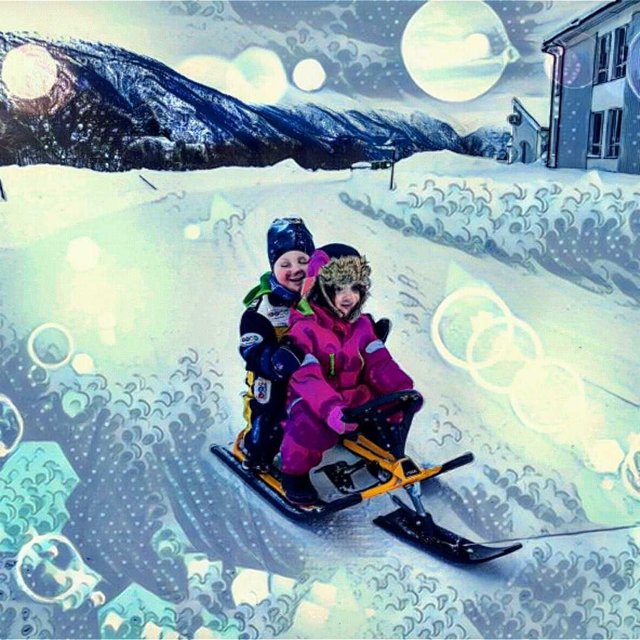 My creation, a pair of kids having fun in the snow.
The theme this time is fun. I selected a photo I took of my daughter and her second cousin having a blast tobogganing down a road hill on a steering toboggan. It was on road just outside my cousins house, and it's not a lot of traffic on that road. They walked up and slided down a million times.
My entry blockchain Proof of Authenticity:
https://makersplace.com/authenticity/0x2d9e5de7d36f3830c010a28b29b3bdf5ca73198e/2685/
My contrubution to @makersplace Digitale art contest
---
The Prosess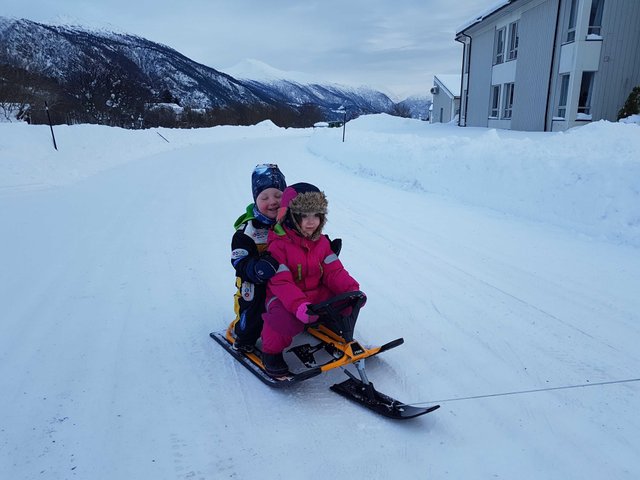 My original photo.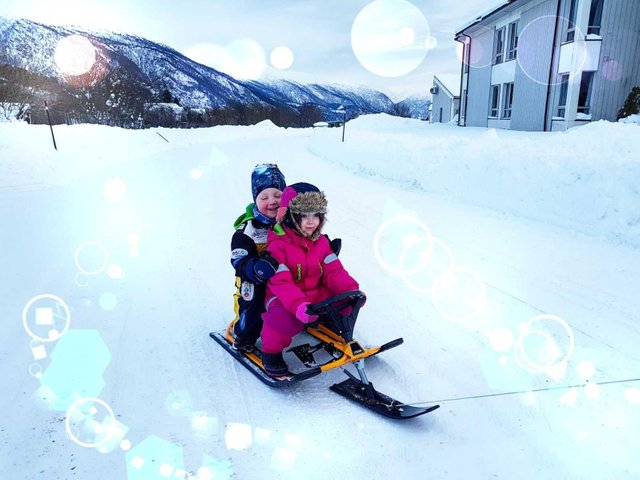 I added effects using different apps on my phone.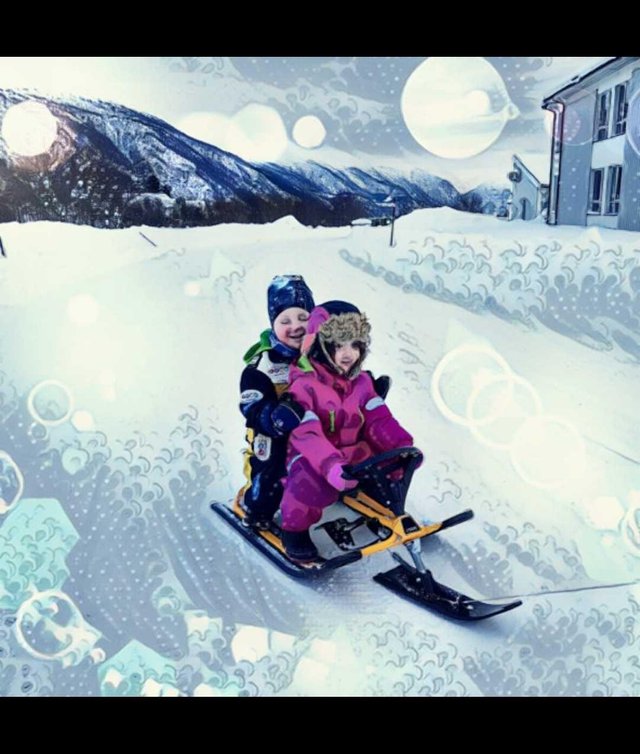 Then I used a filter to create a cartoon look.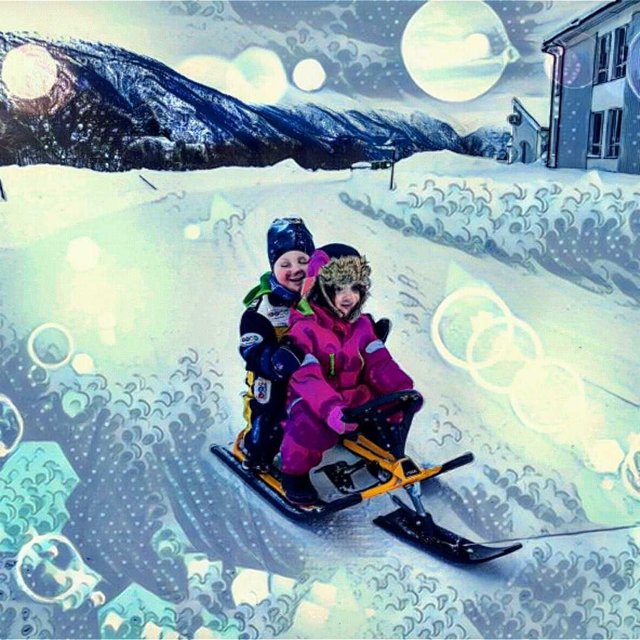 To finish it, I changed the light and contrast. My end result.
---
Contest #3 theme: Fun
Media: Photo Manipulation
L❤VE @norwegiansteem