VIDEO: EPISODE#3 STEEM GREAT VALUE BUY, IF IT FALLS, 6 July 2017 @supertrader
http://www.cryptotradingmastery.com/
*** please RESTEEM and VOTEUP if you like this post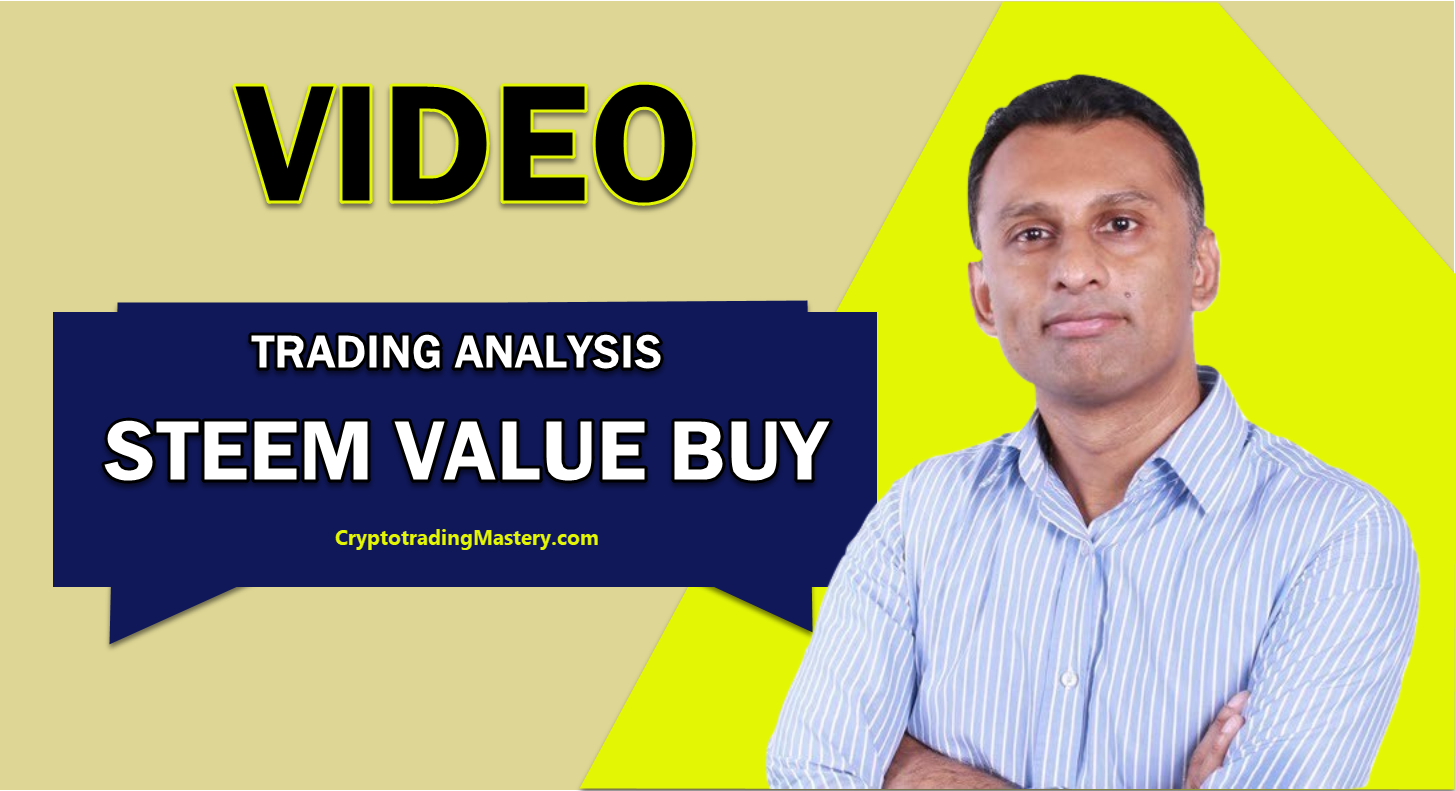 In todays analysis, we will be looking at STEEM. At the time of this writing its current price is $1.85.
PLEASE WATCH VIDEO BELOW:

Having researched Steem, I am convinced, as an investment, this coin is a good buy and I like its business model. So from a fundamental perspective I like Steem as an investment, but not at the current price of $1.85.
So let's look and see what the STEEM price chart is doing.
To have a larger view of the chart, just right click on the chart image and select "View Image"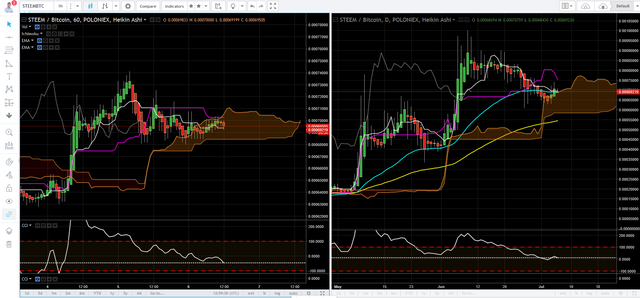 The price on the daily chart is going up and is above the cloud but it is meeting resistance here both on the 34EMA and the Kijun-Sen, and if we look at the momentum it is in a down trend so, for now, there's not enough power to push it up.
Turning our attention to the one hour chart (video says 4 hour shoudl be one hour) we see price hitting resistance both on the top of the cloud and the Tenkan-Sen. We also have had a Tenkan-Sen/Kijun-Sen cross, indicating that we should be out of our long positions for now and be sitting flat.
We can also see a flag patter with a pole has been formed. For now, it looks like Steem, like many of the other cryptocurrencies at present, is just treading water as they all wait for the 1st August segwit implementation D-Day.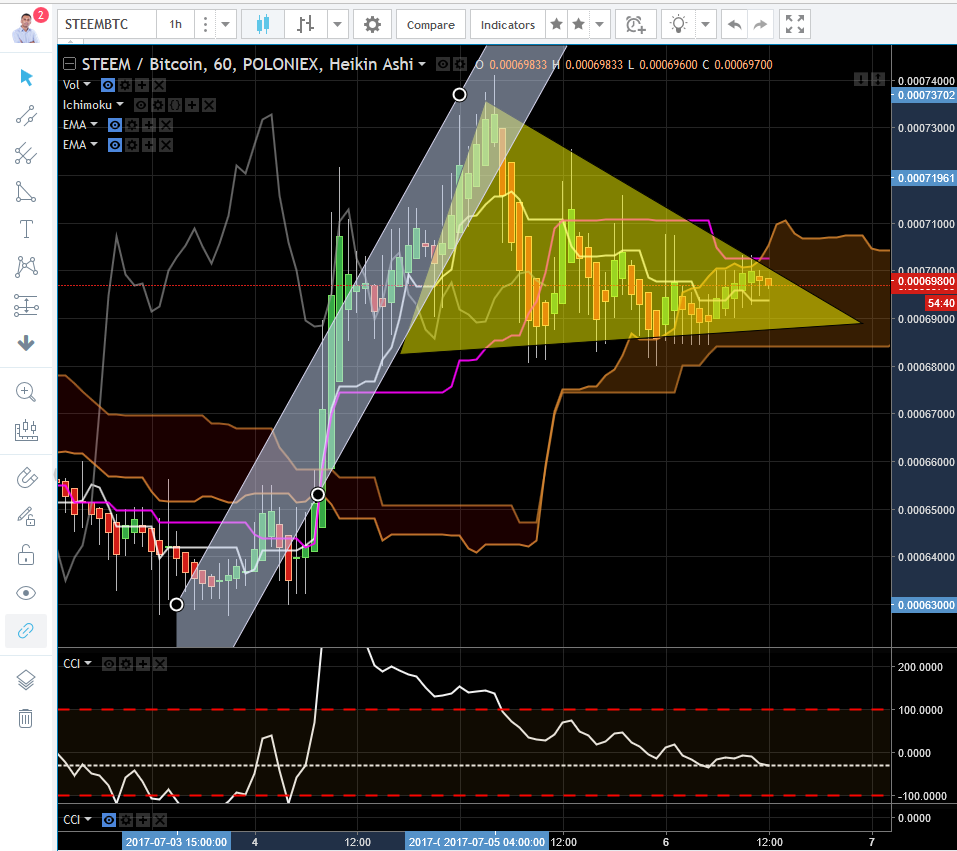 Now I'm actually expecting Steem to fall from its current price of $1.85 to its next level of significant support, which will reduce its listed price in half, expected to be in the region of $0.75cents to $$1.00. If it does, for me this is a great value long term buy.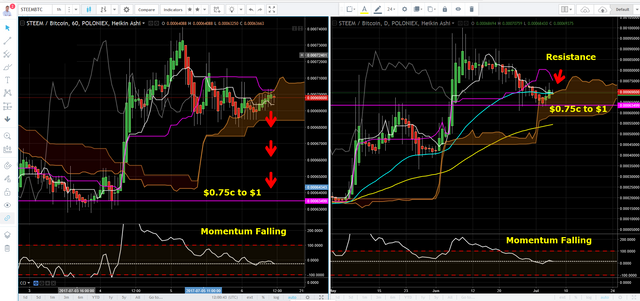 Hope this helps.
Analysis by Sean Vengan 6 July June 2017
If you like this post feel free to "Resteem" this post to your followers, "VoteUp" and Follow me at "https://steemit.com/@supertrader".
Also please subscribe to my YouTube channel
Sean Vengan, Cryptotrading Mastery.com
http://cryptotradingmastery.com/
https://www.youtube.com/playlist?list=PLn7YikUv2BchBGW8Gza0o6uOPAb3Sop9Z