Hello folks, i dont normally write that much about cryptos. This is mainly because i dont do any research anymore and dont think i am someone to listen to about the crypto market. I have not even been reading the crypto news app i have for well over 6 months so i know nothing at all. I know what i like and that's what i buy, im not interested in buying into new released stuff, i tried that last bull run and have watched alot of them lose 99% of the the dollar are even BTC value. Im in it for the long haul and im no longer interested in trying to find a unicorn coin. I am happy to buy more stable, time proven coins/tokens and just hodl until that they reach new highs before selling them.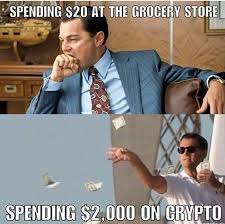 So the reason for me writing this post is there should be a turn in the market coming, we can all feel it. We all know that 2018 was the year crypto got it's bollox kicked in, 2019 should sorta go sideways but upwards a little and then it's bounce and moon in 2020. 2021 will be the bubble pop and then we play another round for 3-5 years. See, it's dead easy, that's whats gonna happen.
Do you have a crypto exit plan?
Do you have an exit plan in mind? Maybe your exit plan to get more BTC are dollars in the bank, mine is to get more silver and gold. When i started CryptoSicko, i sold 180 oz's of silver and bought 5000 STEEM to power up. Now, forgetting about whatever the bot makes as most of that is spent on leasing SP, i will be powering down that 5000 SP and withdrawing it when the time comes to convert back into silver. I bought for either 50 cent are 50 pence, i cant remember and it's not important because it cost me 180 oz's of silver. I will begin to power down my 5000SP as soon as STEEM hits $5, then i have 13 weeks of converting STEEM into BTC, then into pounds sterling and finally into my bank account. $5 STEEM might sounds like alot but i remember a time during the last bull run when STEEM is over $5 and even reached just over $8, im not to sure of the time frame between hitting $5, going to $8 and then back down to $5 but im sure the process that a few months are 13 weeks. Based on selling 5000 STEEM at a min of $5, i will get $25k which converts into 1250 oz's of silver bullion that costs $20 each. Not a bad plan right? I'll get that my Scrooge McDuck style filled yet.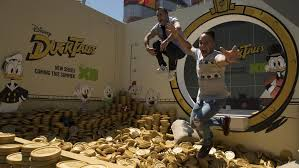 Part 2 is the rest. I plan to sell every crypto i have during the next bull run, get rid of the lot and rebuild after the bubble pops, stronger and better educated. I will sell off pretty much all my crypto's including STEEM MONSTER cards, everything expect for my delegations to Precious, rewards-pool and CryptoSicko. I not sure what to do with the money yet as i'll need a holding place for 6-18 months but Im likely to dump into a FTSE 100 tracker as it'll be easy to get at. I will wait until BTC has dropped 70% from its all time high and then start buying back much more than i had before and different coins as well. Sounds easy.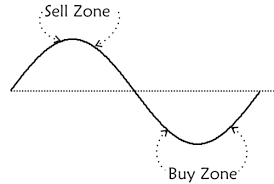 So we wait,
Again, i think we can all feel that crypto is gonna start to make a comeback as the bottom has been hit already. All we can do is wait and watch what happens but if history repeats itself, we might get lucky and make a killing.
.