The GRAFT Power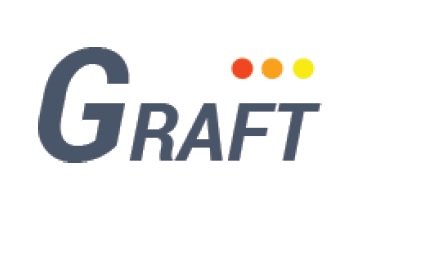 Meaning of GRAFT
Graft is an acronym for Global Real-Time Authorizations and Funds Transfers (GRAFT) designed on blockchain technology to bring a decentralized, real-time credit, debit and crypto payment processing on the blockchain. This design is for everyone on the blockchain that want to integrate with GRAFT.
Just as the name sounds, graft means to implant. From the knowledge of elementary agricultural science, we were taught about different methods of vegetative propagation which include budding, layering, grafting among others. The method of grafting is an advance techniques in which plant are implanted or joined in a way that can grow together. In so doing, best traits from different plants can be joined be brought closer for better performance. Graft harness different opportunities and good traits of the blockchain technology together in which will enable a better performance through scalability, frictionless and the use of smart contracts among others.
In the conventionally way, there are different technologies or inventions that have been designed to aid financial transactions which comes in different ways. People can use credit cards, debit cards, prepaid cards etc. These are all electronic cards invented to facilitate financial transactions without limit. The cards mentioned harmonizes users money in a way that it can be spent anytime and anywhere by the users.
Benefits
Sometimes it happens that one will be interested in making purchase either only or locally at a shop in the neighbourhood and one might be without cash with which to settle the bill but with the use of the cards which is acceptable and trusted by many merchants, payments can be easily made anywhere and at anytime regardless of the bank and branch one is using. The cards makes money available electronically on the wallet just like money is available inside wallet we put in our pockets.
Also, there are different ecosystems now on the blockchain with different tokens that needs to be harmonised which will enable users be able to spend anywhere, anytime in a frictionless way without the control of any middleman or intermediary between the buyers and the sellers as it is in the conventional system. Since it is a decentralized system on the blockchain, there will be no intermediary to determine or set cost for users like credit, debit or prepaid cards that expires with time which is renewable upon the payment of certain amount.
Bitcoin was created as online cash which is supposed to be used for settlement of financial transactions online and even offline. But since inception, it has not been able to replace the online cards or compete with the cards or even the paper money. There are few merchants that accepts bitcoin for payment but it takes several minutes to several hours before confirmation of payment can be made which is very challenging to the transaction at hand. And for businessmen that make available a faster confirmation service, there is usually a fee attached which can amount to something tangible if they were to be summed up at the end of the month. There is therefore need for decentralization which will allow users to connect directly with one another with an enhanced transaction models that will be instant and this is the service GRAFT is here to provide.
Problems solved
There are different challenges with existing crypto based payment which made the traditional method preferable above the use of crypto for financial transaction and this ranges from scalability, volatility, security checks, time wastage, high charges, lacking of essential transaction types (i.e inability to use the bitcoin for the settlement of basic transactions especially those related to day to day spending which are very essential), transparency which makes transaction traceable, issue with trust among other challenges make the use of crypto tedious but with this great service of the GRAFT, those challenges are all going behind us.
An exciting feature of GRAFT is the use of offline transaction approvals which will enable merchants to authenticate payment without getting approval from their control point. It is very common with the use of prepaid cards in which one can make financial transaction from a shop successfully even without the merchants getting approval from their local banks (known as offline or local approval or authorization). This is a special feature of the GRAFT which will enable its flexible use.
With this great offer of array of services by GRAFT it will be easier to implement the use of cyptos for essential transactions which can be adopted by retail, outlets, parks, restaurants, eateries, hotels, stores, industries and many others without the use of intermediaries that will necessitate payment processors and gateways.
Transaction cost
To support and secure the multiple powerful nodes of servers which will aid the cryptos and token networks, there is an associated minimum and bearable cost for transaction. It is known that funding of cryptographic networks and tokens is achieve through mining and transaction fees and the owners can make money on mining new tokens from each block. Therefore, to keep the GRAFT system, there is need for transaction fee which is not aimed at maximizing profits but to keep the system healthy and smooth which is just 1%.
How it will be done
With the use of crowdfunding card, GRAFT will enable a frictionless, always-on, secured, identity management, identity proofing and volatile card system that will make transaction available in this beautiful way. With the use or application of light clients of GRAFT, there is no need to store the blockchain or process any transaction. This is because the user apps uses remote API which will help communicate with GRAFT nodes that is always on, always available in real time. What are you waiting for? Starting grafting.
This is my entry for @OriginalWorks weekly Contest
To know more about GRAFT, visit:
GRAFT Website
Facebook
WhitePaper
---
graft2018