So my subject line is pretty direct because twice now I have been unable to participate in ICO's and I call bullshit. The first ICO (BAT) I did everything correct, even upped my gas limit to "Fast AF". I received a confirmation from Etherscan but my ETH was returned to me nonetheless. Today again with (status) I clicked generate transaction the minute it hit the block, Gas- FAST AF and still nothing.
Walks like a duck, quacks like a duck. It's a fucking duck.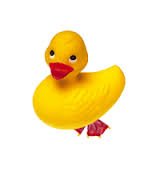 @altcoinusa $ETh $Status
UPDATE: Well guys I spoke too soon. Apparently I did get into the Status ICO. The transaction went through 5 hours after I hit generate. So I guess I might owe an apology... Good fucking luck, What takes 5 hours these days?