Hello, everyone and welcome to the second chapter of our trading series.
---------> THE TRADING DOJO <-------------
In this chapter I'll ask @wingz some important questions about what makes a trader a good trader and how to become one. Also we'll look at what a good trading coin is and set the stage for chapter 3 where we'll look - finally! - at an actual trade!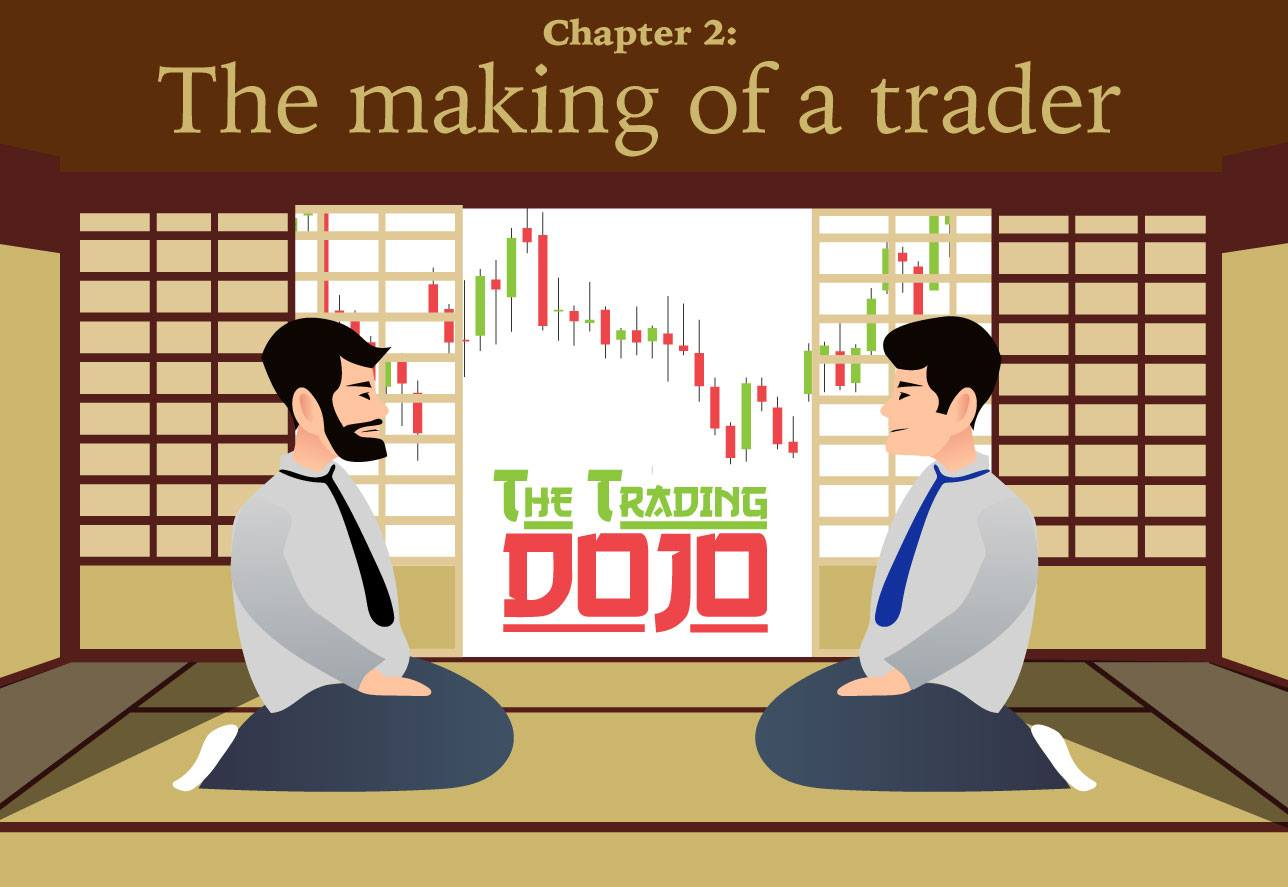 @wingz, you have been trading since kindergarden! Why should anyone start trading?
Hahaha! Not really but yes, I've been trading professionally for a long time now. It's not something I'd really recommend to people. The markets are essentially therapy, you can't lie to them, they'll find you out eventually. In order to be the best trader you can you have to become self aware of all your personality quirks and flaws. You have to face up to them, it's alot more difficult than people realize, myself included. It's not all lambos and easy money out there!
---
That's great to hear. A sobering view that I think many people should embrace, myself included! Still, people will trade no matter what because, let's face it, it's fun and addictive. So what do you recommend to someone who want to start out?
There isn't a one-size-fit-all advice because It all depends on your personality, finding your trading strategy is a unique journey. If you're first getting started you aren't trading for profits, you're trading to figure out your place in the markets. Do you like ranges? Trends? Reversals? Do you like to buy exaggerated dips? Maybe you have a technical edge, you understand the fundamentals behind the coin.
The starting out phase should be done with small size, but enough to get your emotions going. It's all about exploration and making mistakes, owning them and improving your trading in the process. One of the worst things to happen to a new trader is to get lucky on their first few trades. You need to mess up a bit and not get complacent or arrogant. It's a never-ending journey - (check my journey to becoming a Pro trader post)
---
I like that you have a very philosophical view on trading. It's something that I noticed from early days, it;'s more than a job. I know you believe that self-awareness is very important when it comes to being a good trader. What's your biggest weakness currently?
I don't take enough advantage of intraday moves (daytrades) especially if I'm in a losing position. There have been countless times when I should have been more active and aggressive, churning out small profits.. but choosing to average my position instead.
Haha, I'm sure this will make more sense for all of us as the series proceeds. What about your strong parts?
I don't cut profits too early
And 'mostly' stick to my plan.
---
Oh, yes, sticking to the plan is always so hard especially when emotions get the best of you. I am way too familiar with this...I know learning and applying and repeating is the general secret to any kind of successful endeavour...but anything specific to trading. How do we stay in the game for long and profit?
There are a lot of things to consider and luck is part of it. But I like to focus on what I can control and that is being connected to whatever markets you trade in, always be willing to learn and stay ahead of the curve. Finding a method that fits with your personality, a drive to keep getting back up after setbacks and... tying in with that, an enjoyment of the game.
---
Thanks a lot for answering my questions @wingz and I hope you guys and gals looking into trading are taking notes! I know I am - thank god this post is on the blockchain!
I think we have a good base now to dig deeper and look at some actual trades with @wingz...in the next chapter!
Until next time, we see you in the comments with your questions and suggestions and we'll do our best to answer all of them.
Wingz&razvanelul.