News – Why You Should Buy PURA Now!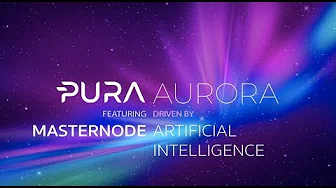 Hello Steemians,
Here is a great article about
WHY ITS THE BEST TIME TO BUY PURA - NOW!
https://pura.one/cryptocurrency-news-buy-pura-now/
Don´t miss out to watch this video:
Name: PURA
Token Ticker: PURA
POW + Masternodes & Common Nodes
Total Supply: 180 504 050 PURA
Max Supply: 350 000 000 PURA
Website: https://pura.one/
PURA is the globe's first environmentally and socially conscious digital currency. It has been designed by a unique protocol system that allows it to give as much as ten percent of its mining reward to PURA PLANET
The latest update features the push-to-deploy or auto-deploying masternode service. This, in essence, implies that every PURA owner can now create a masternode, wherein a minimum of 100.000 PURA for a Full Masternode or 1000 for a Common Node is needed to be stored within the digital wallet ONLY BY PUSHING A BUTTON. Hence, a user is not required to have any knowledge around coding or even setting up a server for deploying masternodes.
Everybody in the PURA group knows what new functions are planned for the PURA coin. It will be the Number One coin, technically, in a couple of weeks. So, we are very, very excited about this.
This is the best time to buy PURA – NOW!
The Aurora Release will happen the next weeks with all this exciting functions and BIG ANNOUNCEMENTS follows afterwards.
Push to deploy Masternodes & Common Nodes
Auto Updating crossplatform compatible Wallets
Mobile Mining
AI integration and Fast Transactions
Pura Planet
Proof of Adoption (Q4 2018)
JOIN the PURA OFFICIAL Telegram Group here
https://t.me/puraofficial