Thank you all for participating in this contest.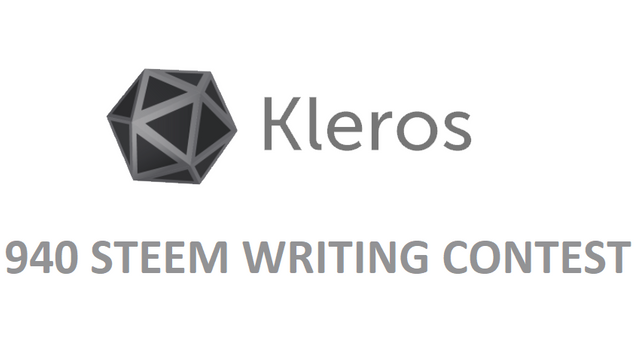 Finally, the winners of the Kleros writing contest!!!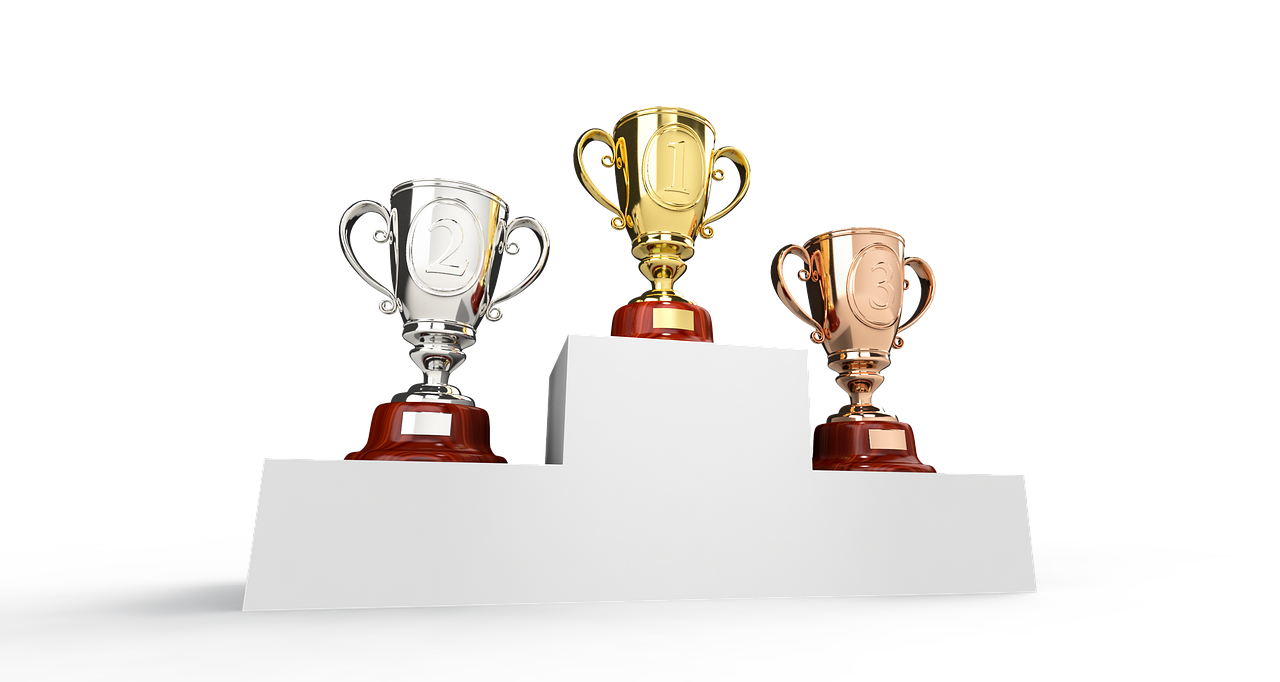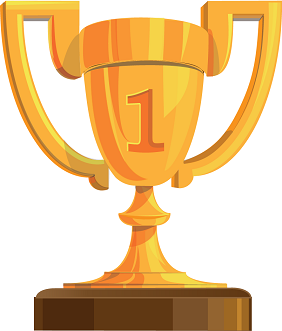 @jadams2k18 with this submission.
Takes home the first place prize of 71 STEEM!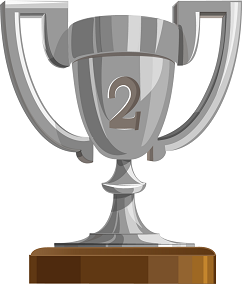 @dedicatedguy with this submission.
In second place, goes home with a 61 STEEM !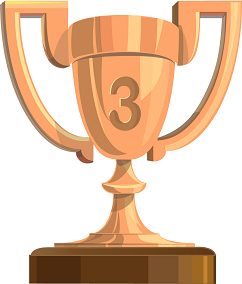 @rosiger1 with this submission.
In third place, takes away 53 STEEM!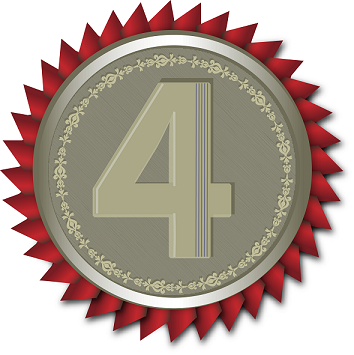 @julioccorderoc with this submission.
In fourth place, takes away 48 STEEM!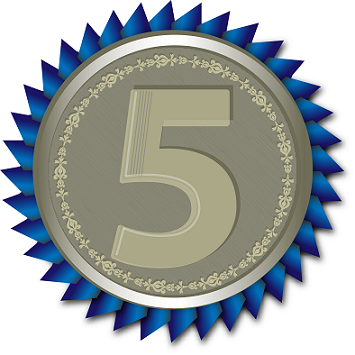 @solcross with this submission.

In fifth place, takes away 37 STEEM!
@khanza.aulia
with
this submission
.
In sixth place, takes away 35 STEEM!
@autinf
with
this submission
.
In seventh place, takes away 29 STEEM!
@artgirl
with
this submission
.
In eighth place, takes away 26 STEEM!
@lucyc
with
this submission
.
In ninth place, takes away 23 STEEM!
@oivas
with
this submission
.
In tenth place, takes away 22 STEEM!
@deyvich
with
this submission
.
In eleventh place, takes away 21 STEEM!
@focusnow
with
this submission
.
In twelfth place, takes away 20 STEEM!
@ulqu3
with
this submission
.
In thirteenth place, takes away 18 STEEM!
@donnest
with
this submission
.
In fourteenth place, takes away 16 STEEM!
@chrstnv
with
this submission
.
In fifteenth place, takes away 15 STEEM!
@olasamuel with this submission.

In sixteenth place, takes away 10 STEEM!


@krathos with this submission.

In seventeenth place, takes away 10 STEEM!


@wakanda with this submission.

In eighteenth place, takes away 10 STEEM!


@celineaugustinee with this submission.

In nineteenth place, takes away 10 STEEM!


@ced000 with this submission.

In twentieth place, takes away 10 STEEM!


9 Steem Prizes:

@lenonmc21
@maxiemoses-eu
@blessedben
@ladaural
@rosaimm
8 Steem Prizes:

@okipeter
@greenewalks
@proofreade
@pjmuek
@acheever
5 Steem Prizes:

@iwriteonline
@afolwalex
@bateren
@ramses.ber
@edurley
@steemcenturion
@aerossone
@joelsegovia
@princesson
@davonicera
@anibalalfonso
@solpaman
@danielwrites
2.5 Steem Bonus:

@norkamoran
@jessfrendcor
@elprutest
@maeugenia
@mrbreeziewrites
@joseg
@focygray
@merryslamb
@prinsj
@taybel
@culgin
@akb0802
@spreadfire1
@hboi
@bmotives
@mayraro05
@offvic
@davllinc007
@miyexi
@ighoboss
@zenith10
@calitoo
@gamaliel
@erune
@apiprincz
@gabriela24
@eghe21
@mylane
@whitestallion
@imagen
@newhyt
@orianna
@nadeurdaneta
@elkairo14
@slycomaslylene
@cuddleme
@neiraurdaneta
@aslemeur
@rnunez09
@yandot
@teddymurphy
@dianaabreu
@mdominicorobin
@gade4rt
@akpomedaye
@kimbygrr
@rcrdoo
@nachomolina
@winningman
@mr-sakariyau
@alz190
@chukwuebukaa
@josevasquez
@bellapatra
@suralla
@tonyryce95
@mercuryjav
@seifanlj
@maxili63
@aresbon
@nowonline
@goldeng
@thetimetravelerz
@juanmolina
@a1000carv
@animaya
@felixgarciap
@mgel
@ogt
@komaat
@ajrivas93
@dontador
@opiman
@chekohler
@awesome-p
@mundarainale
@merina
@flash07
@eddybless
@nawmi
@douglasflo
@hendersonp
@sbamsoneu
@betzy
@bharathi22
@adewararilwan
@agbona
@maria1989
@praditya
@chrislyr
@rosmilage
@alaikaabdullah
@albertvhons
@fredkese
@joseluisdecan
@cathodion
@adri24
@jadyclem
@nids209
@guillermos
@a123gl
@commernce
@jiibreal
@poisonous
@rakwa
1 Steem Bonus:

@cryptouno
@femi-sc
@folly-pandy
@owoblow-steemit
@chadrona
@flodner
@thaishps
@dirge
@vintageverve
@medicineforlife
@andinayt
@sarez
@brandonk
@sharminwadud
@resuscitate
@manuelgil64
@riovanes
@jazeblack
@yelitzabrazon
@botefarm
@hollarmikekan
@pweetyify
@mairasofia
@valdick
@btcfan
@zmagaz
@jasselnorm
@hasbydiaz
@syllem
@enderson49
@travoved
@wayuu-reg
@michades97
@joseda32
@enivelo
@danogun
@geesunge
@hevictor
@opeyemi007
@leivisveliz
@maparari
@marizanne
@sunnydick
@cxxxv
@damsel2great-sc
@sifontes
@rypo01
@gersson
@andreinacepeda
@kmelvin256
@wireless07
@gabofic
@mariabarreto
@luisrigual
@gabynnette
@prasasth
@deewhy07
@antonio15
@sapient1
@afookikiola
@renegadecesar
@frankie7
@miye47
@konastone
@kathra99
@nicole27
@officialgbade
@sexyness
@carol24
@elpsykongroo
@varicon98
@osigbhemeh
@oluwashinaayomi
@andreinaabril
@azzelarab
@aledania
@bumbumear
@jaybhe
@yeceniacarolina
@marinmex
@williamsbrazon
@miamagy
@alunaa64
@shaee
@makewhasoski
@goodnezz
@dahlberg
@ajah025
@ucizahra
@chiknows
@vikasgoel1234
@fernandoportillo
@lauraefe
@joshuaky
@ak2409
@auskid
@gab2999
@phux
@mayokun
@madboy1
@kvnq
@soneced
@oshiokhenhoya
@ainee
@kingtamarah
@eeelad
@vhagar
@bymor
@walter2
@olusamex
@blackpanda2020
@ugela
@gregoriojose
@victhor-ebis
Additionally:

Video Bonus!

@rosiger1
12 STEEM
@brandonk
10 STEEM
@jadams2k18
8 STEEM
@celineaugustinee
8 STEEM
@dedicatedguy
8 STEEM
@hboi
7 STEEM
@aerossone
6 STEEM
@cryptouno
5 STEEM
@hevictor
5 STEEM
@solcross
4 STEEM
@jessfrendcor
3 STEEM
@norkamoran
3 STEEM
@praditya
3 STEEM
@focygray
3 STEEM
@mylane
3 STEEM
@maparari
3 STEEM
@tonyryce95
3 STEEM
@okipeter
3 STEEM
@imagen
3 STEEM
@danielwrites
3 STEEM
@akpomedaye
3 STEEM
Congratulations!

If your article was missed or there are problems please message @originalworks. We will try to address concerns if they are reasonable. Receiving a memo allows us to deal with complaints in an orderly manner. It may take 24~72 hours to deal with requests.

Please note that this week there will NOT be a contest as we are doing maintenance updates! Contests will resume next week!
Great work everyone!