Liquidity Network: The Transparent Network of Ethereum Blockchain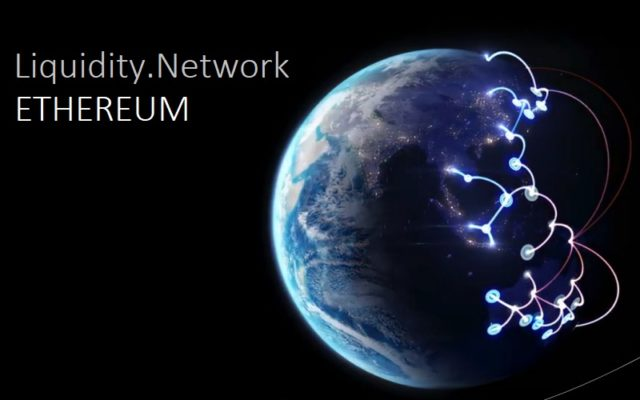 INTRODUCTION
The Liquidity Network is a financial intermediary that offer payment and services of exchanges. The web is available for computers, and for mobile they have a Android and iOS applications.
The Liquidity.Network support a lot of users reducing their transaction cost in a significantly way.
 The Liquidity Exchange is a non-custodial off-chain exchange build on top of the Liquidity Network.
-Whitepaper p.1

                              SCALABLE, INSTANT, SECURE AND EASY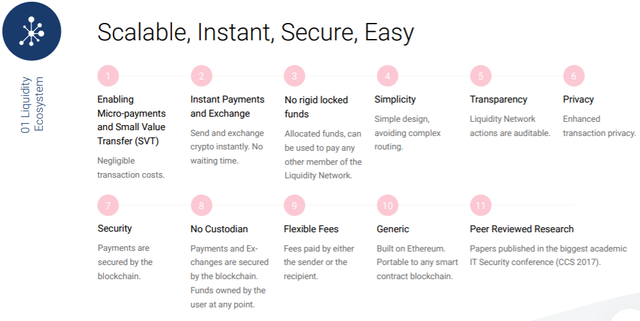 NOVELTY
- Payment Features:
As payment features  Liquidity Network allows any member of a payment hub, this way they can pay any other member of a payment hub with zero transaction fees. Also they offers instant channels of  establishment and operating with a simple routing desings.
- Exchange Features:
Performing instant off-chan that swaps without holding users founds givin a resistant to excessive transaction fees. They can operate under a congestion of the blockchain with a huge stable and professional level of service.

                                                           ARCHITECTURE
 
The design of Liquidity Network and Exchange is centered around the notion of universal axes. In other words, an user that is joining a hub, can transfer their funds with any other member of the center out of the chain, bringing with it the advantage of lower costs than regular ones.  The architecture of the hub is not expensive since it is not blocked between two users, but available for thousands. At the same time the funds are insured by the Blockchain, however they give the assurance that other users can not steal the funds from others
ADVENTAGES
There is no rigid blocking of funds 
It has a simple design
Establishment of a free and instant channel
Exchanges outside the chain 
NETWORK OF HUBS
The Multiple Liquidity Network payment hub can be interconnected, this can be similar to traditional payment channels.  Here's an example that you can find in the whitepaper: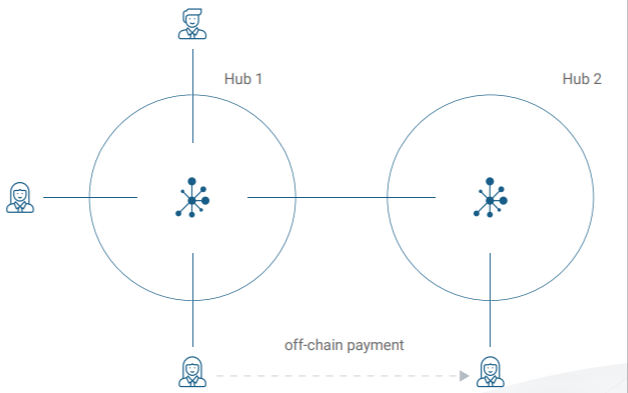 REVIVE
With the REVIVE,they present to us a solution that allows an arbitrary set of user in payments channels network to rebalance with security their channels. Except in disputes cases, our solution doesn't require onchain, transactions and therefore increases the scalability of blockchains. REVIVE is an integral part of the Liquidity Network that allows differents hubs.

                                  COMPARATION WITH OTHERS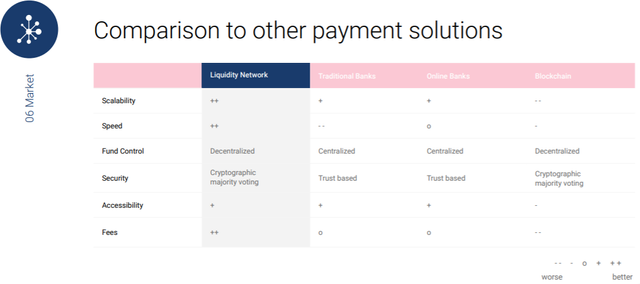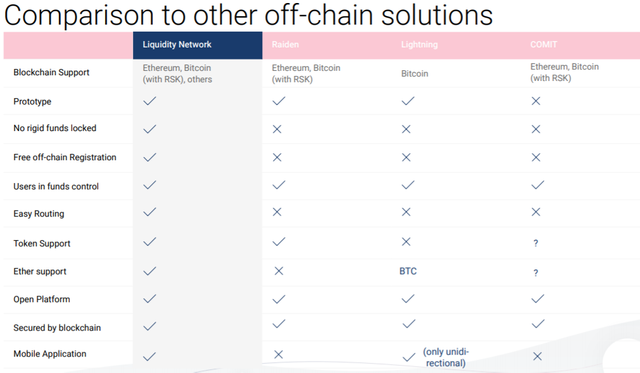 THE TEAM
They have more than 10 Liquids covering deveolpment.Their desing became possible thanks to more than 5 years full time blockchain experience by the team members. They have academic expertise in computer science, security, maths, etc.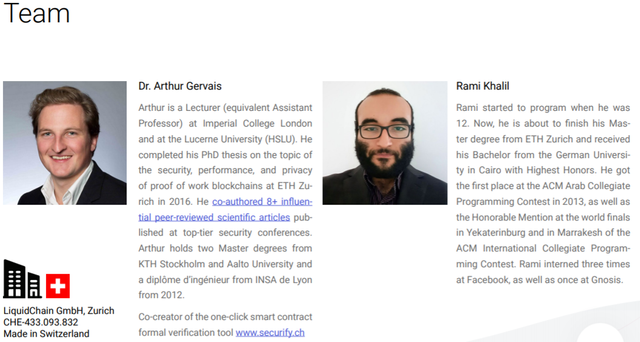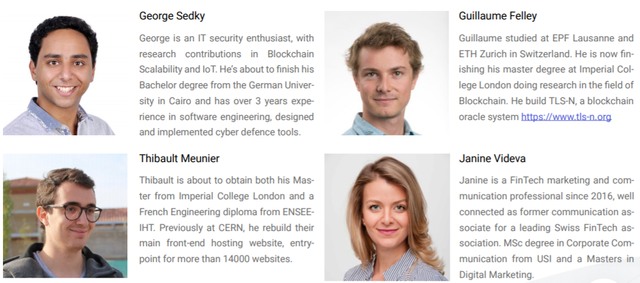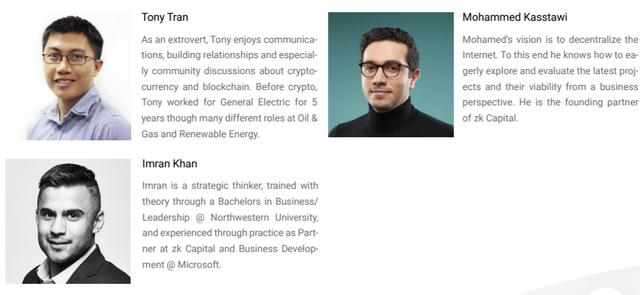 ROADMAP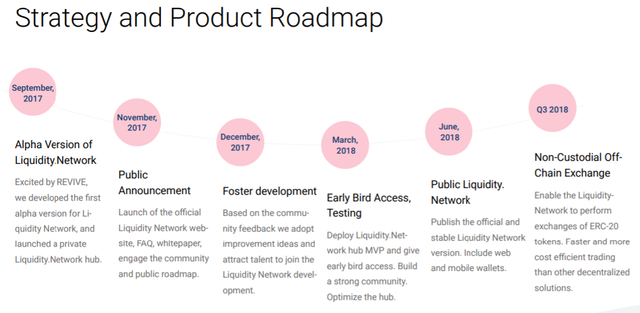 Here is a video that gives a quick overview about Liquidity Network: