INTRODUCTION:
In 2009, the very first blockchain technology, in the form of Bitcoin was implemented. From that moment, different blockchain technology has been introduced. The coming of the blockchain technology brought about cryptocurrencies, which revolutionized the financial sector. Infact, ICOs raised an estimate of 5billion USD in cryptoccurrency sales in the year 2017 alone.


Buying and/or selling of cryptocurrencies are done in exchanges. However, these exchanges have been bedridden with some problems, and these problems has hindered Users from getting effective and efficient trading services, and this ultimately scares big time investors away. Some of these problems includes:


Security Issues:
Most exchanges put a glaring target on their backs from hackers, since they (exchanges) store cryptocurrencies online. These hackers can then use various methods, ranging from Social engineering to DDoS attacks to hack the exchanges, and eventually breach the security of these exchanges.


Absent of Compliance:
Numerous exchanges exists, and more exchanges keep on coming up, just to participate in the cryptocurrency market. Most of these exchanges do not go through proper registration, and they don't obey local and international laws. This ultimately means that, once established authorities come after them, they are bound to lose, and thus, funds of innocent users would go down the drain with them


Absence of Transparency:
Most of these exchanges do not have good customer care service. Details of their mode of operations are sketchy, and this scares intending users, since they are not sure if the exchanges are legit or fraudulent.


Outages:
Some/if not most of these exchanges have in their possession, pathetic server infrastructure. This is not noticeable, alas, until when there is a high volatility. When there is a high volatility, users are bound to want to access the exchange at a crazy alarming rate, and in turn, the exchange servers would shutdown, since they were pathetic from the onset.


From the problems outlined above, it is glaring that, before exchanges can be able to provide effective and efficient services to users, they have to, be secure, be transparent, be reliable and comply with laid down rules. This is where BLOCKCHAIN.IO exchange comes to play.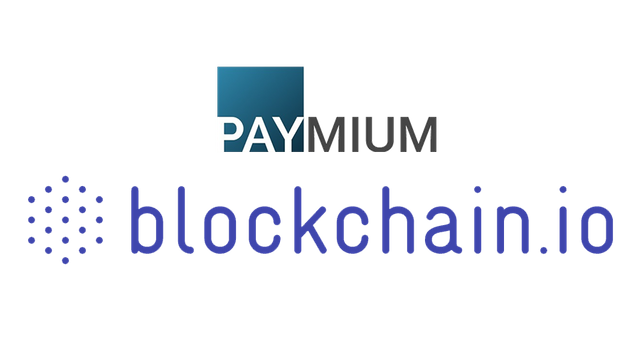 BLOCKCHAIN.IO:
BLOCKCHAIN.IO is arguably the most secure, reliable, effective and efficient cryptocurrency exchange out there. BLOCKCHAIN.IO exchange is a platform where various cryptocurrencies can be bought and/or sold. The BLOCKCHAIN.IO exchange combines both the centralized system and the decentralized system. Infact, you can call the BLOCKCHAIN.IO exchange a hybrid. The BLOCKCHAIN.IO exchange is a centralized exchange that has a decentralized trustless cross-chain settlement.


The Blockhain.io exchange would be able to carry out order booking in a quick, effective, and efficient manner, due to the quick-order processing quality which a centralized system possesses.
Using the trustless cross-chain capability of decentralized system, BLOCKCHAIN.IO would guarantee the safe storage of cryptocurrencies, in addition to guaranteeing the safe transfer of cryptocurrencies.
BLOCKCHAIN.IO also provides ICO services suchas ICO marketing, ICO campaigns, etc.


Relationship between BLOCKCHAIN.IO and Paymium: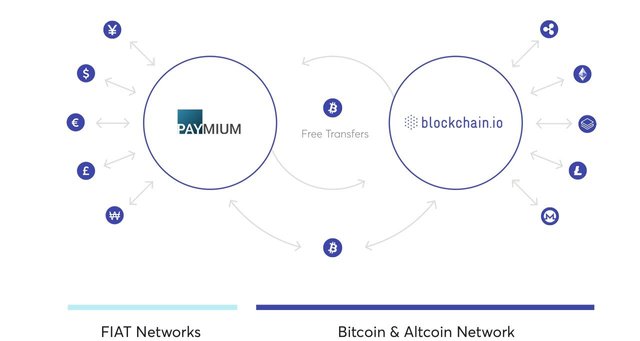 Just as the Christians believe that John the Baptist is the fore-runer of Jesus Christ, Paymium is the fore-runner of BLOCKCHAIN.IO. Paymium was created in 2011, and the brains behind Paymium are Noizat and Gonzague Grandval. These two are still team members of BLOCKCHAIN.IO. Paymium has been operating since 2013, and it is actually the very first European exchange that deals in bitcoin. From 2013 till now, Paymium has been free from any hacks. Investors can safely store their bitcoins and also transfer them for fiat through paymium.


Since Paymium has been operating since 2013 without any snags, it is safe to state that Paymium has proved itself worthy of security, transparency, reliability, efficiency and effectiveness. The BLOCKCHAIN.IO would inherit all these qualities, since the brains behind paymium, are still the brains behind BLOCKCHAIN.IO.


Paymium already have 170,000+ registered users. This means that, BLOCKCHAIN.IO already has a large pool of customer, once it is launched. In addition to this, BLOCKCHAIN.IO also provides access to fiat currency market for their users, since they (BLOCKCHAIN.IO) is only interested in cryptocurrency exchange.


Features of BLOCKCHAIN.IO:
Security and Decentralization: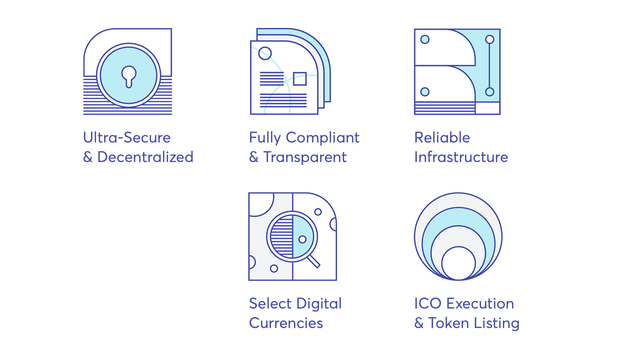 To prevent attacks from hackers, it is advisable for exchanges to store cryptocurrencies in offline (cold) wallets, instead of online (hot) wallets. And this is what BLOCKCHAIN.IO has done. BLOCKCHAIN.IO stores cryptocurrencies offline in wallet (cold), and these wallets have various security measures, notably, the requirement of multi-signatures to access the wallet, private keys (which are split and stored in different vaults, in different locations).


Transparency:
To ensure transparency, BLOCKCHAIN.IO would invite professionals in auditing to audit their (BLOCKCHAIN.IO) account. In addition to this, BLOCKCHAIN.IO would also comply with any and all European Union regulations. This is to ensure that investors digital assets remain unfrozen.


Server Infrastructure at an astounding reliable level:
The BLOCKCHAIN.IO's server infrastructure would initially be capable of handling and processing a whopping sum of 2 million orders daily. To minimize downtime due to DDoS attacks, crazy transaction volumes and traffic, the BLOCKCHAIN.IO's server infrastructure would be designed to be resilient.


Vetting of Listed Cryptocurrencies:
Before any cryptocurrency would be listed on the BLOCKCHAIN.IO exchange, the cryptocurrency would be scrutinized and inspected. This is to ensure that the cryptocurrency has a foolproof protocol and technical makeup.


Support services to cryptocurrency startups:
Support services would be available to all cryptocurrency startups. Once, BLOCKCHAIN.IO is involved in any ICO campaigns, that specific cryptocurrency would be listed on the BLOCKCHAIN.IO exchange, and this would ensure liquidity for the cryptocurrency.


HOW DOES BLOCKLCHAIN.IO SOLVE THE PROBLEMS ROCKING CURRENT EXCHANGES:

Security Breaches:
The same security measures that has been used to ensure that Paymium has been hack free since 2013 would be applied to BLOCKCHAIN.IO. This means that Investors have nothing to worry about, when it comes to safety of their cryptocurrencies with BLOCKCHAIN.IO.


Non-Compliance:
BLOCKCHAIN.IO would comply with any and all regulations of European Union, such as KYC. This is to ensure that digital assets of Investors remain unfrozen. In addition to this, BLOCKCHAIN.IO would also provide it's account to professional auditors, so as to boost the confidence which users would have in the BLOCKCHAIN.IO exchange.


Lack of transparency:
BLOCKCHAIN.IO already have in their team, various professionals in the cryptoccurrency field. These professionals have already proved themselves through the success of Paymium. This means that, BLOCKCHAIN.IO would have a working customer service, and this would ensure the transparency of the platform, since users would get the perfect picture of anything they are into with BLOCKCHAIN.IO.


Outages:
BLOCKCHAIN.IO has a reliable server infrastructure. This server infrastructure is capable of handling all transactions that may arise during high volatility. This means that, with BLOCKCHAIN.IO, there is an absence of outages.



THE BLOCKCHAIN.IO TOKEN
To fund operation, BLOCKCHAIN.IO is making use of the proceeds raised from its token sale. The BCIO token is the primary currency of the BLOCKCHAIN.IO exchange. This token would be used to incentivized users to participate fully in the BLOCKCHAIN.IO exchange. This would utlmiately lead to high liquidity in the BLOCKCHAIN.IO platform. Use of token in the BLOCKCHAIN.IO exchange includes, fees, discounted trading, survey participation rights, loyalties & rewards, etc.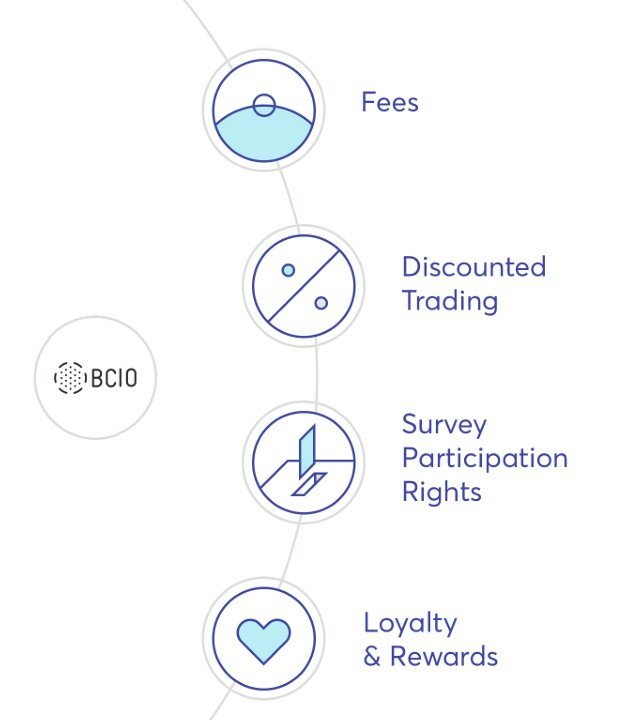 BCIO Token Distribution: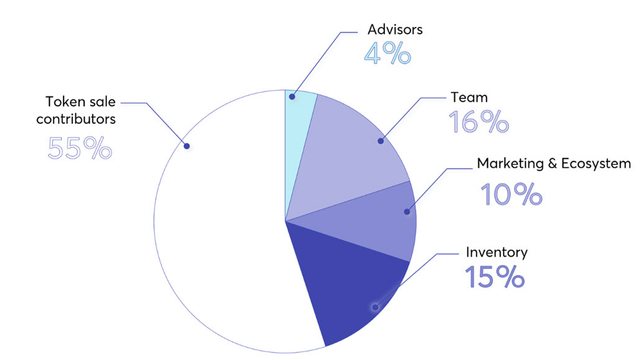 Use of proceeds: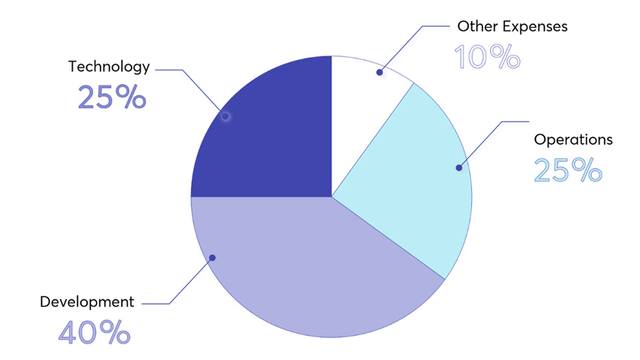 BCIO Token Crowd Sale: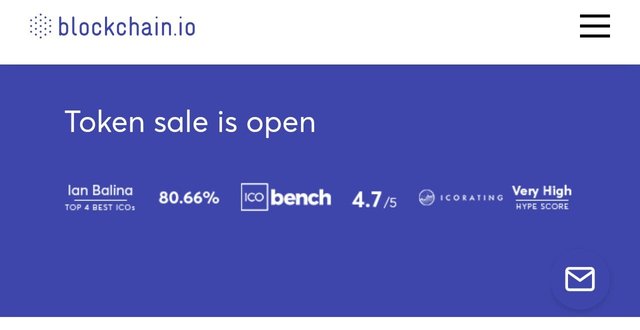 Goodnews, the BCIO token crowd sale is live!!!! The BCIO token crowd sale started on the 27th day of September 2018 with a 25% bonus, and it would run till the 25th day of October 2018. As time passes, this bonus would reduce, hence, I'd buy now, if I were you.


A whopping sum of 1.2 million USD was raised within just seven days of the crowd sale. This shows that the idea is been accepted by the public. Check out these images.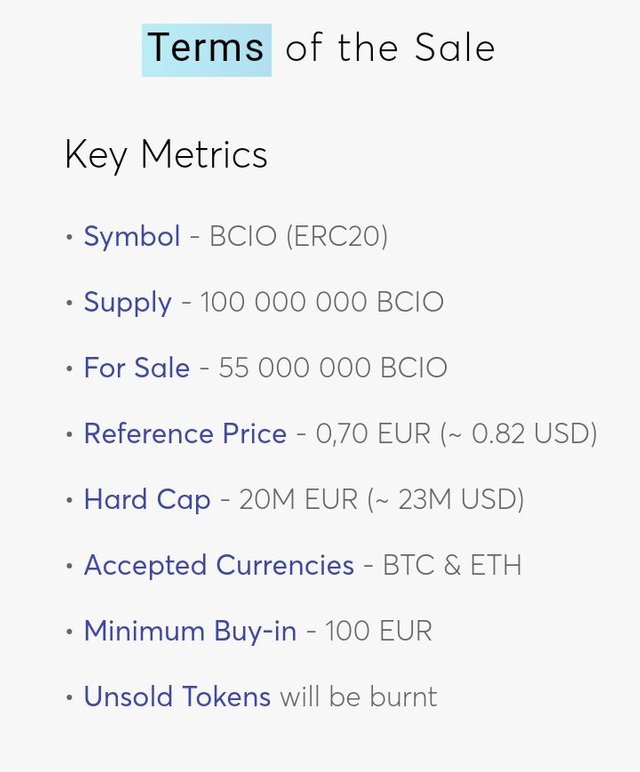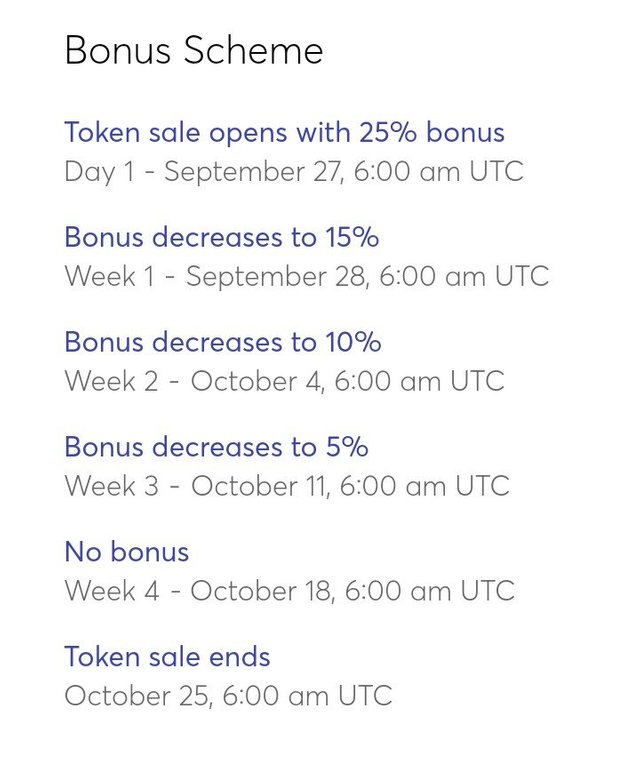 BLOCKCHAIN.IO has no softcap, and these means that irrespective of the proceeds gotten from the token sale, the project is bound to continue. To ensure that the value of BCIO tokens in circulation increases, unsold tokens would be burnt alive.
Using the referral code emwinVWrVCzugXiWVP3z any investor that contributes 100Euros+ would get 5% contribution bonus and 5% referral bonus.


To participate in this enticing crowd sale, Click here and create an account. If you're already a user of Paymium, there is no need for you to create an account. Just use your paymium login details to sing-in.


BLOCKCHAIN.IO Roadmap: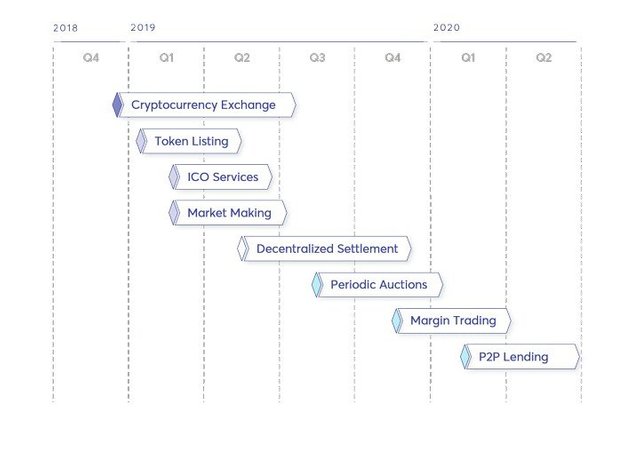 BLOCKCHAIN.IO Team: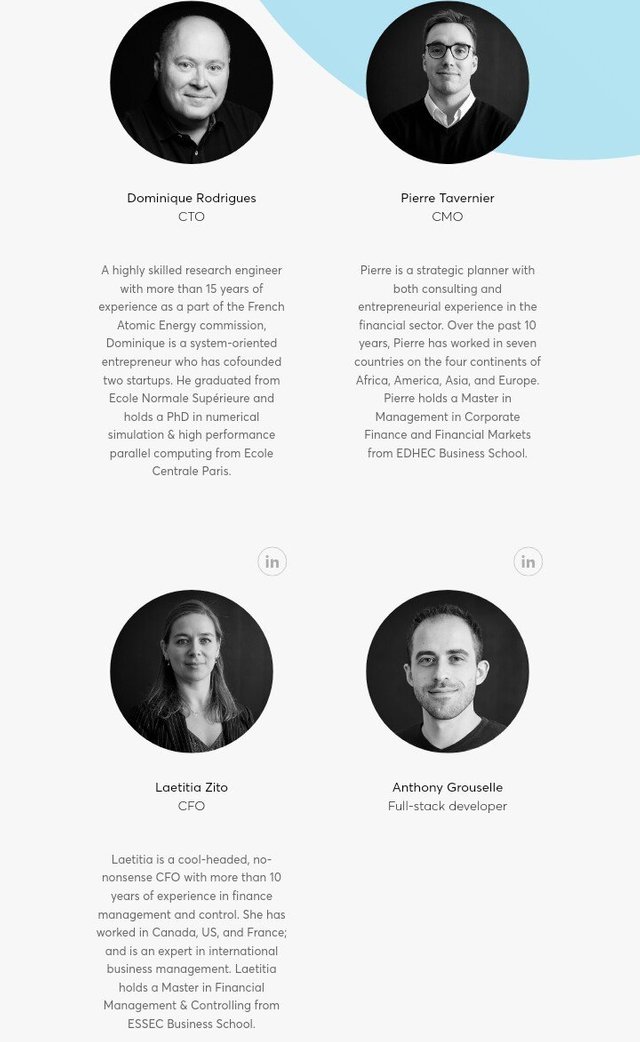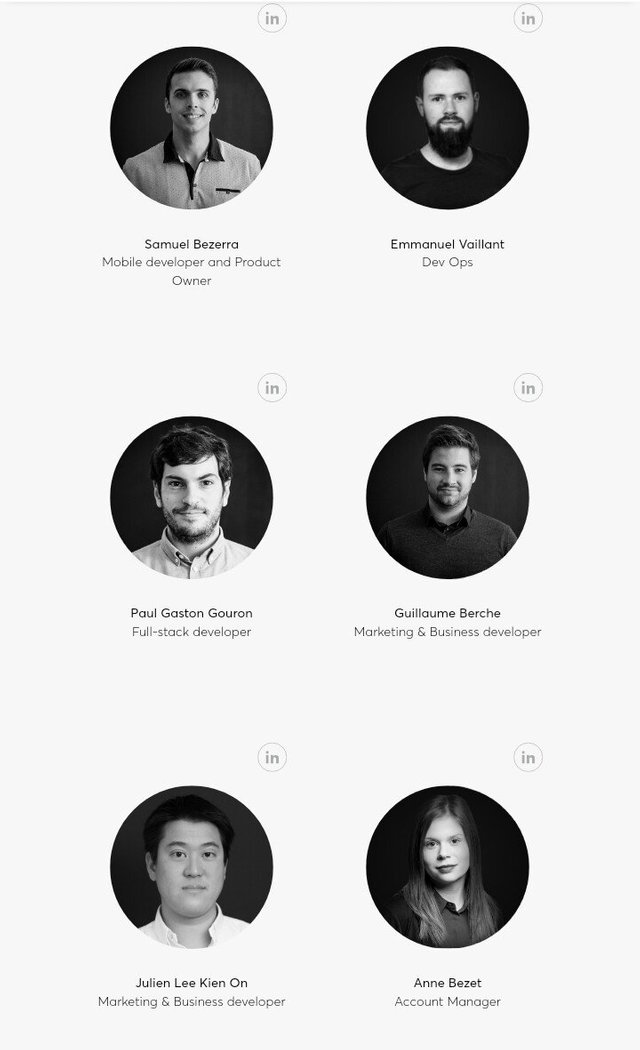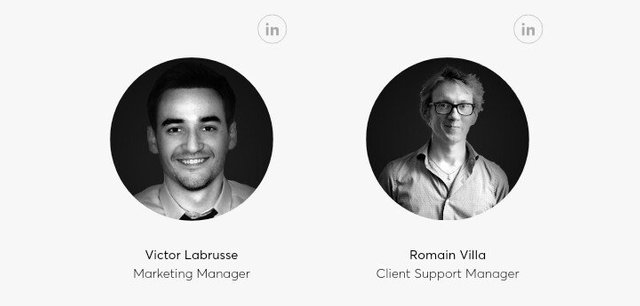 BLOCKCHAIN.IO Advisors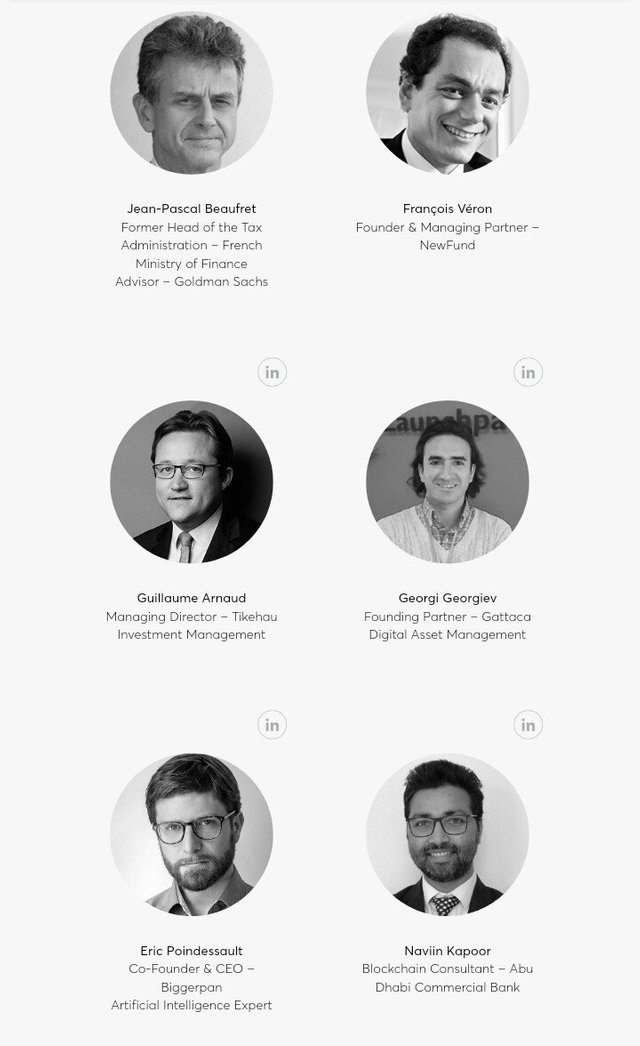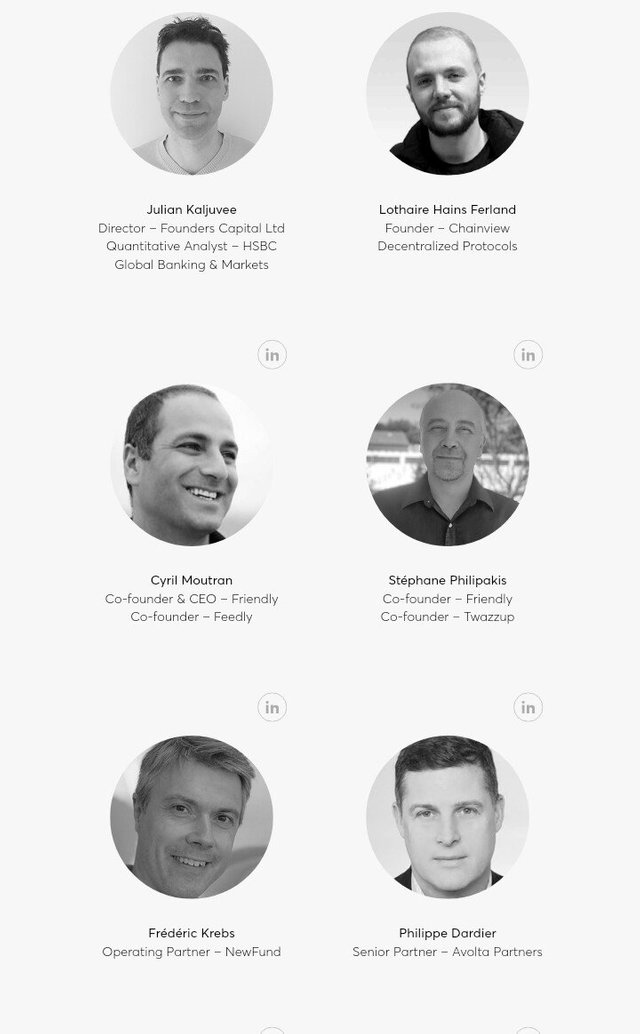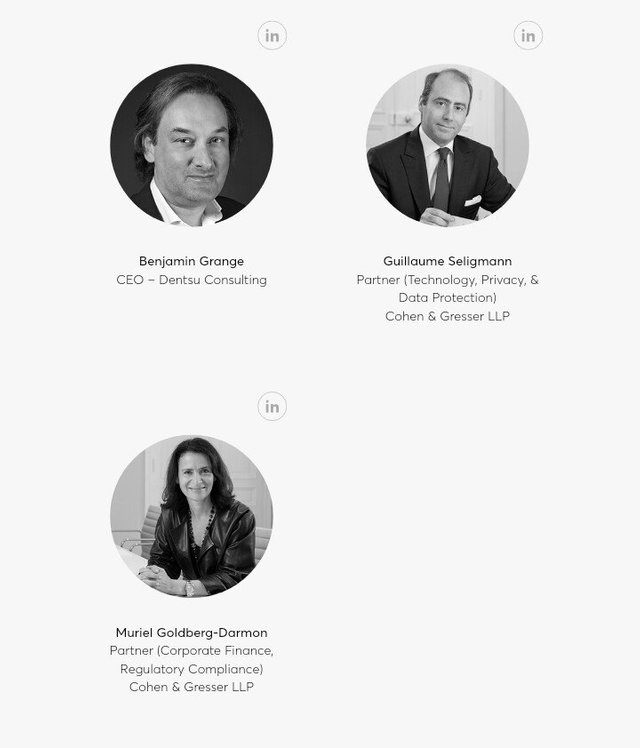 BLOCKCHAIN.IO Partners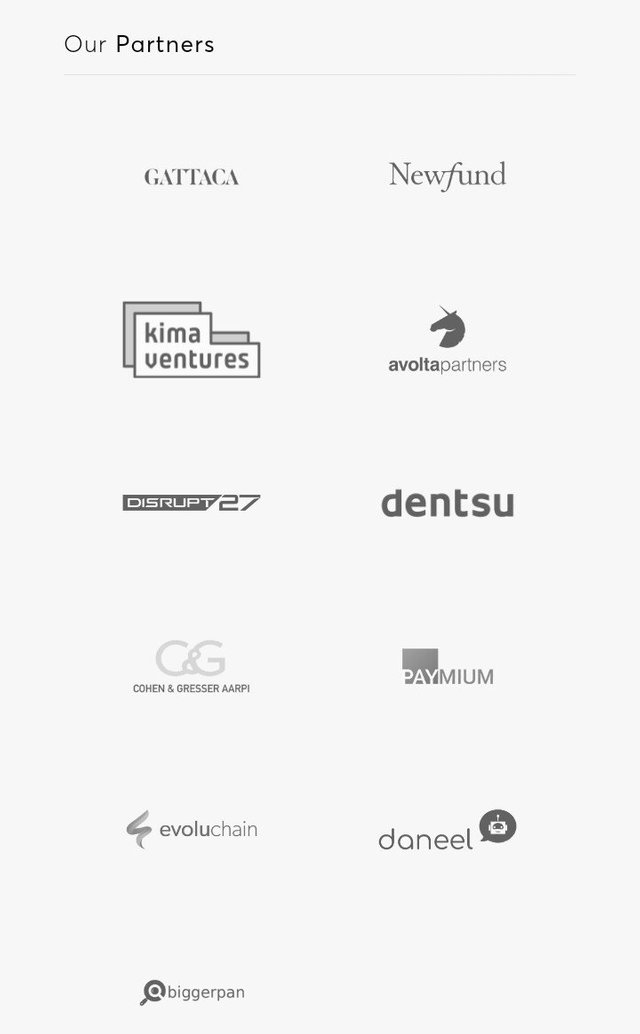 More resoruces/information:
Blockchain.io website
Blockchain.io Token Sale Page and Details
Blockchain.io Token Sale Contribution Guide
Blockchain.io Whitepaper
Blockchain.io Medium
Blockchain.io YouTube
Blockchain.io Telegram
Blockchain.io Twitter
Blockchain.io Reddit


This is a Blockchain.io contest.Check here