Day 17: 5K to 1 Million - How to Make 10% Return in 1 Day
Quick Recap:
Starting September 23rd, 2019, I embarked on the journey to turn $5000 into one million dollars by trading stocks and cryptocurrencies in a way that anybody can replicate. I am using Tastyworks as my main trading platform for stocks and options (You can sign up for your own account with my referral link)
For crypto, I am mostly using Binance and KuCoin.  You can sign up for Binance and KuCoin with my referral links as well. See the Day 1 Blog for my exact trading strategy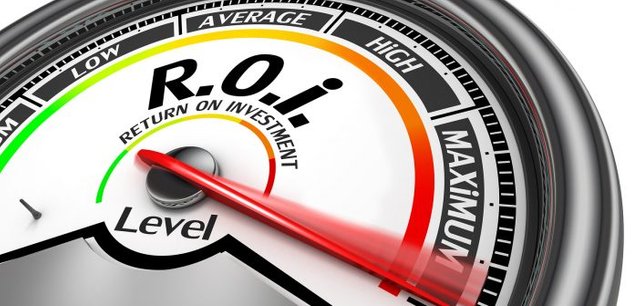 Day 17:
I got back home last night, and before I hopped on my flight, I made an Iron Condor trade on the SPX. 
The premium on the trade was 1.35, after commissions, the total amount I got was $127.
And today, as the market opened, I decided to close the trade out to lock in the profit.  
I ended up paying 0.3 to close it, after commissions I paid $32.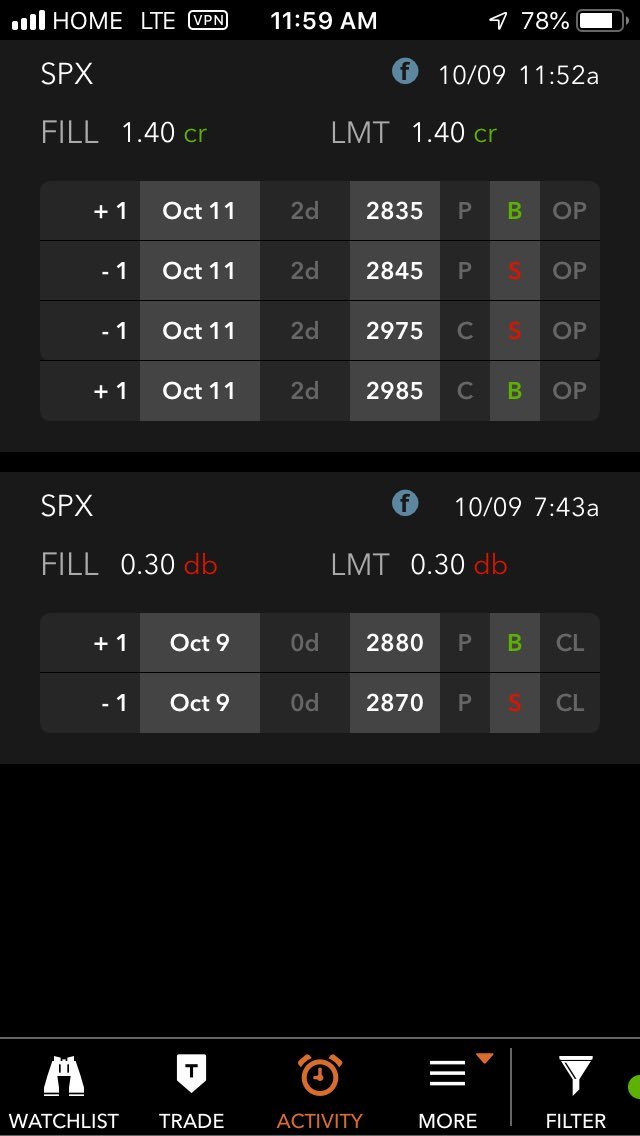 *Follow Me on Twitter to get the quickest trade updates*
That means after all commissions and costs, I made 127 - 32 = $95
Based on the capital of $1000 I had to put up for this trade, I made about 10% in just 1 day. 
I will take this kind of return all day every day.
Trade #2
If you look at the picture above, you will see that once I closed the SPX trade, I opened up another one.  This time it is for a potential of 14% return in 2 days. 
Let's see how the market looks tomorrow.  If I can get about 10% return by tomorrow, I will most likely close it early, and open a new trade.
Trade #3
The cryptocurrency market is looking quite interesting right now.  It looks like Bitcoin might have another leg down.  But it is also possible that the $7800 level was the bottom.  It sure feels like alt-season could be triggered at any time.  
That is why today I have taken $50 of my profits from trading Iron Condor, and bought some ICX (Icon).
ICX is trading near it's all time low vs BTC, and any kind of bounce will help me make more BTC.  Which is my ultimately goal!  To accumulate bitcoin. 
It sure feels good to be back home and making more trades!  But I am also looking forward to my next trip and to be on more adventure with my family!  
Either way, I win.
Model Portfolio (Starting Amount = $5000): Day 17
Model Portfolio total (all calculated AFTER commissions):   $5843 - 32 + 132 - 50= $5893
Expired positions:
SPX - expired worthless, 100% profitable
Current Iron Condor Options Position: 3
SPX expires Oct 11
VXX expires Oct 25
RUT expires Oct 11
Current Profit Booster Positions
UNG Call expires Nov 15
Position Remaining: 1
Cash Position Remaining: 1
Crypto Position (I won't keep track on the Dollar value until I sell, as that fluctuate too much)
GTO (3649) starting value = $50
FTM (3649) starting value = $50
ICX (280) starting value = $50
Follow Me on Twitter to get the latest and quickest updates
Disclaimer:
All contents that I produce are for entertainment purposes ONLY and should NOT be construed in any way as financial or trading advice.  All trades that I will be writing about are purely theoretical and should NOT be construed as a real trade.