Turning $5000 into One Million Dollars Trading Stocks and Crypto - Can a Regular Person with a Job and Family Do it?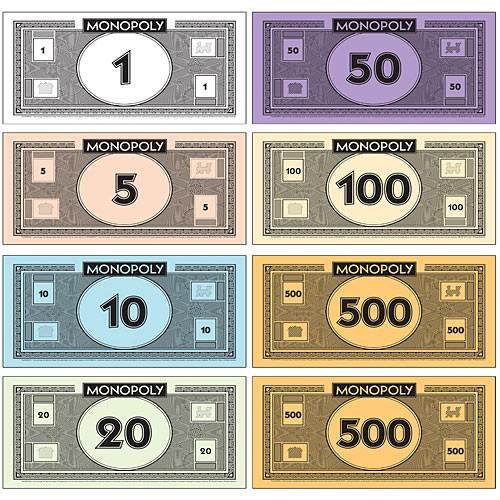 Is it possible for a regular trader who has a job and a family to turn $5000 into One Million Dollars trading stocks and crypto?
What exactly does that mean? 
It means how can a regular person who does not have the luxury and the time to sit in front of the computer all day to day trade use the stock market and the crypto market to generate enough return to turn $5000 into One Million Dollars?
Can it be done? 
Well, challenge accepted.
Starting today, September 23rd, 2019, I embark on the journey to turn $5000 into one million dollars by trading stocks and cryptocurrencies in a way that anybody can replicate. 
So let's get the disclaimers out of the way:
All contents that I produce are for entertainment purposes ONLY and should NOT be construed in any way as financial or trading advice.  All trades that I will be writing about are purely theoretical and should NOT be construed as a real trade.
What I will Be Using:
I will be using Tastyworks as my main trading platform for stocks and options (You can sign up for your own account with my referral link)
For crypto, I will be mostly using Binance and KuCoin.  You can sign up for Binance and KuCoin with my referral links as well.
My Exact Trading Strategies:
Strategy 1 The Cornerstone: Iron Condor (Vertical PUT/CALL Spreads)
For a small account, the most important thing is to:
Not lose money
Not lose money
See number 1 and 2
Because of this, the first part of the small account trading strategy is to make sure I ONLY trade high probability index funds/ETF.  So the underlying assets I will be trading will ONLY be these 4 indices/ETFs: 
SPX/SPY
IWM/RUT
QQQ/NDX
VXX
I will be only making Iron Condor and Vertical PUT/CALL Trades that meet the following criteria
More than 80% POP (probability of profitability)
At least 10% ROI in 30 days
I will also be following this one rule strictly:
Make adjustment as soon as it approaches the strike price (either direction) as long as I can roll it out, up/down, for a credit.
Starting Position Size: 
5 positions - 4 positions open and 1 cash position
Either way, I will be rotating and making new trades on the 4 indices/ETFs each week, for example:
Week 1 - SPY 4 week expiry
Week 2 - QQQ 4 week expiry
Week 3 - RUT 4 week expiry
Week 4 - VXX 4 week expiry
Week 5 - QQQ 4 week expiry (Week 1 SPY expires) 
Week 6 - SPX 4 week expiry (Week 2 QQQ expires) etc...
By keeping it to the 4  indices/EFTs and playing strictly by the rules, I will greatly reduce risk and losses and focus on generating consistent income. 
Strategy 2 The Profit Booster: Buying CALL/PUT Options
Once I am generating consistent income, then I will have the option to strategically place some option trades to further boost gains.  But for this to work and to minimize risk, I will have to follow these rules very closely as well.
ONLY use profit from my Iron Condor trades to make these trades.
Keep position size very small, I will disclose the amount used based on the Model Portfolio
These will be mostly buying CALL/PUT options, so I will always buy in pairs.
Once I have bought the CALL/PUT, then I will ALWAYS set a Limit Order (Good Til Cancelled) to sell HALF of the position at 100% profit.  This will help me to automatically take 100% profit with HALF the position to recoup the initial capital. 
Then I will let the other half of the position ride for potentially bigger profit.
Strategy 3 The Asymmetrical Gains: Investing in crypto
Following the same line of thinking as the previous method.  I will also be using some of the profit to buy cryptocurrencies that has potential to eventually go up by 10X or more. That is why it is very important to stick with the following rules:
I will NOT set stop-losses on most of these trades, so I am willing to lose all the money if the trade goes south.
Keep the position size very small.  I will always disclose how much I am using based on the Model Portfolio.
Model Portfolio: Day 1
Model Portfolio total: $5000
Current Position: 0
Position Remaining: 4
Cash Position Remaining: 1
Follow my journey by Following me right here on SteemIt
Get more quick updates and follow me on Twitter: