I am being paid to write this post but I am a NYC enthusiast and would write something similar even if I wasn't paid to do so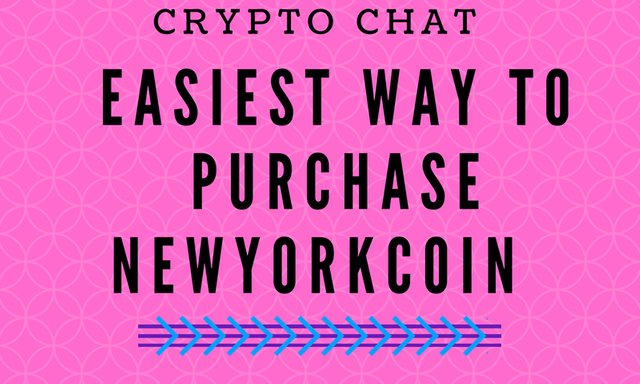 Hi Steemit!
Have you heard of NYC yet? Its the coolest, bestest, most wonderful alt-coin aside from steemit. The linked articles were written by #steemitmamas @mumma-monza and @crosheille respectively.
NewYork coin is awesome, boasts of a great discord community,is faster than bitcoin and lite coin, and is affordable to use. It has been growing, slowly and steadily since I started blogging about it last month. I have been very happy to see my NewYorkCoin purchase steadily growing in value over the USD.
One hiccup that NewYorkCoin has is that it is difficult to get a hold of. Once you have been trading in crypto for a bit, going to yobit seems like "no big deal". All you have to do is buy some coin go to another exchange and then buy another coin. Easy.
Well, for those of us who like real easy our friend @samiahmed has decided to make the process a lot easier for us.
I first purchased from Sami last month when I say the potential for the coin and JUST HAD TO get my hands on some. There's something about NewYorkCoin! Back then, he didn't have a simple website or a discord channel. I found him in the NYC discord and watched his exchange grow from there.
Using the website is easy.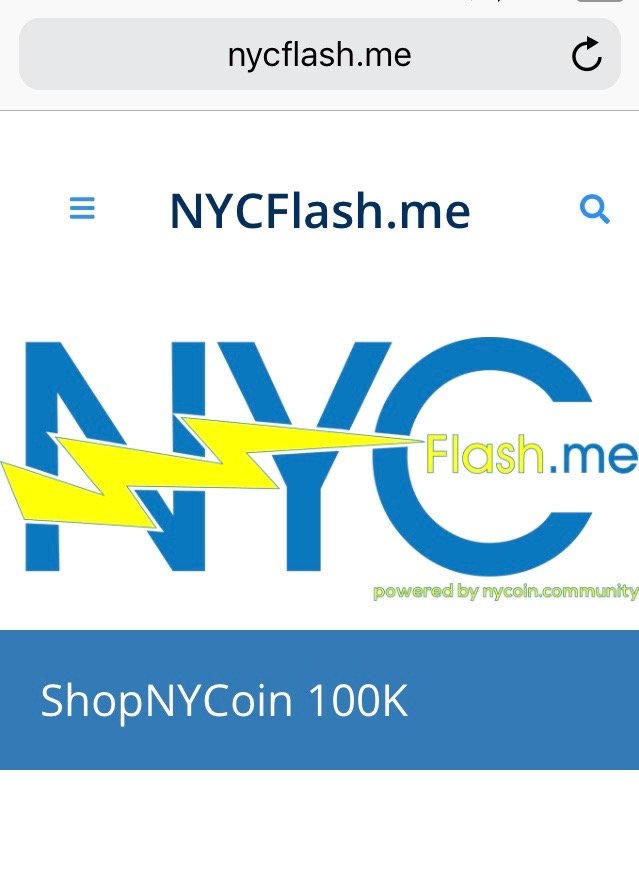 start by going to the site: nycflash.me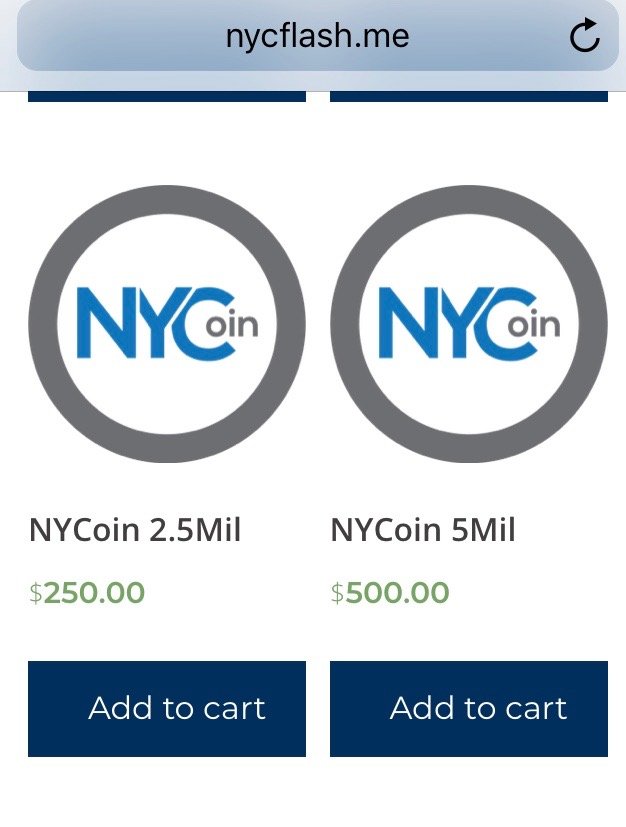 Look at the purchase amounts available. Prices are in USD. You can get started with just 10USD or you can go as high as 500USD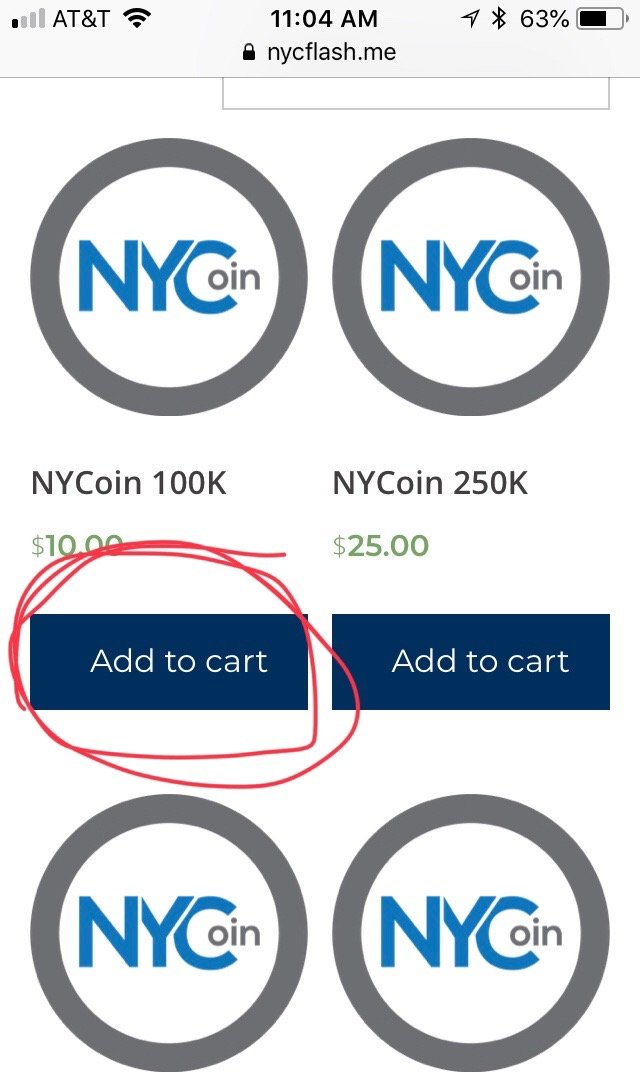 click on the "add to cart" which will take you to a different screen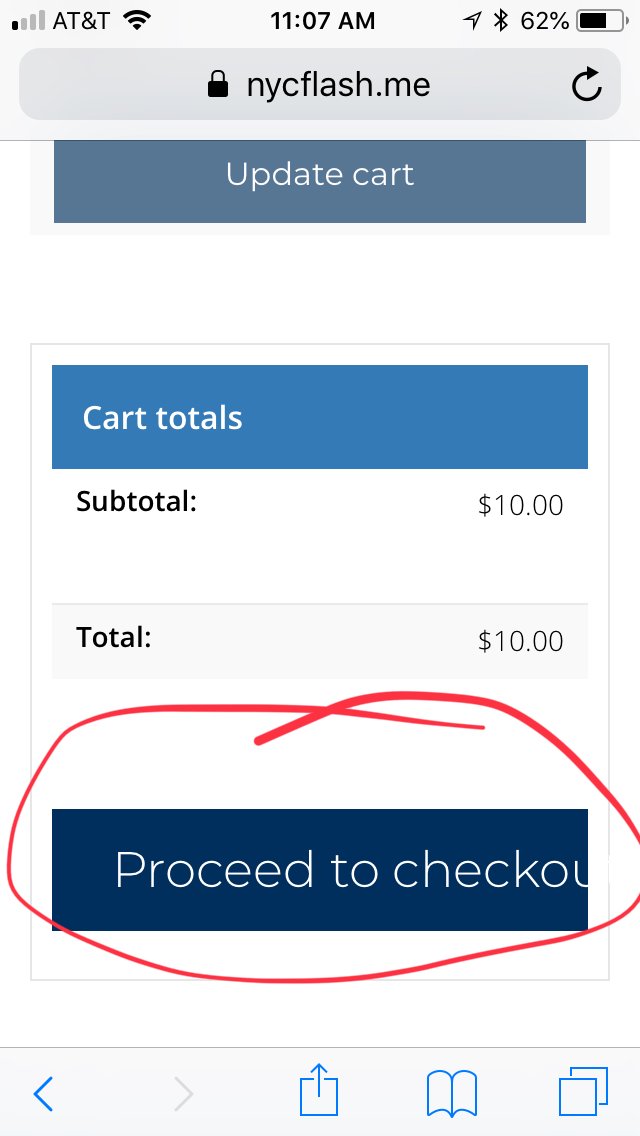 make sure that you are purchasing the correct amounts and then proceed to check out
Now make sure to pause, and stare at the screen. It WILL be asking you for personal information such as name and address. I stared at it too. They are going to know who I am! It's ok. If you want to pay with credit cards and PayPal and such you have to give them your info.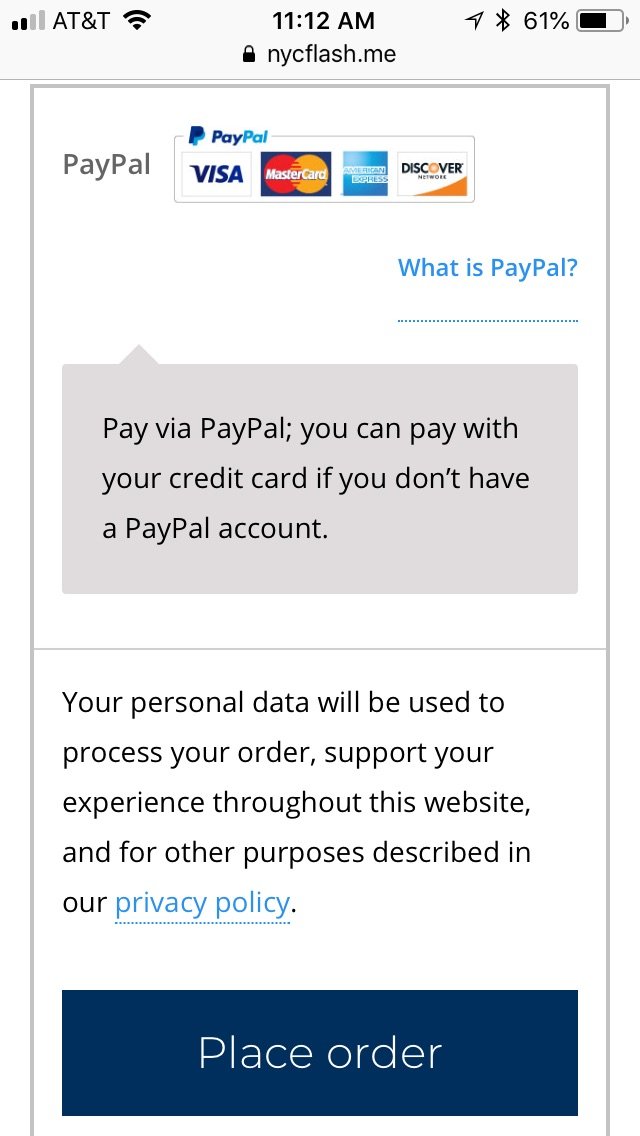 now place your order, and that's it!
Please note that you will need a wallet in order to have somewhere to store your coin. I use an app called coinomi and I am very happy with it.
There are many different ways to purchase NYCoin, this just happens to be one of them. Something I really like is that you know exactly how much you are going to get for your coin.
If you do some research you will find that these prices for buying NYC through this service are a little higher than what coinmarketcap suggests. There are couple reasons for this:
Prices include step by step customer service. Sami is available on discord to answer any questions you may have

The simplified process costs more. Simply if you want an easy check out button and to know exactly how much coin you are getting, the price reflects this. With this services there is no guessing how much will be eaten up with fees. Fees are everywhere, and buying any coin costs transaction fees. Here they are just simplified into the price.
And that my steemians is the fastest most easiest way to buy NewYorkCoin. Are you a NewYorkCoin hodler or enthusiast? Please let me know all about it in the comments.
Are you a mama who is blogging on steemit and wants a team of mamas to help you learn the details of crypto-investing? Check out @steemitmamas. We would love for you to join us.
please note that this was a sponsored post

images and graphics used are mine and compiled together using Canva or simply uploaded from my phone. except the banners which are used with the permission of the community who they were created for