NUCLEUS VISION INITIAL COIN OFFERING
https://nucleus.vision/
https://bitcointalk.org/index.php?topic=2455575
Nucleus Vision was established in 2014 at Harvard University.



In a nutshell, Nucleus is going to connect the blockchain with brick and mortar retailers, providing them with live useful data about its clientele. If you have not already joined, then follow Nucleus Vision on Twitter and Telegram to keep up to date, with 22k subscribers in Telegram and an oversubscribed whitelist already, excitement and N Cashtoken demand will be RED HOT!!!
https://twitter.com/NUCLEUSVISION?lang=en
https://web.telegram.org/#/im?p=@nucleusvision_ann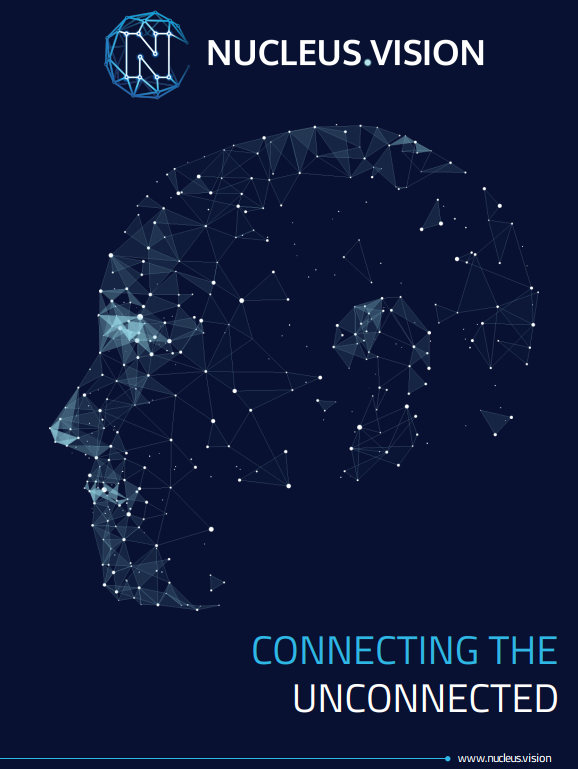 This real time sensor technology is completely new and does not engage wifi, RFID or Bluetooth. Rather, this exciting new technology is a proprietary IoT sensor technology. This new technology is looking to capitalise on the full potential of smart phones and their information being uploaded to sensors that are located at live retail establishments.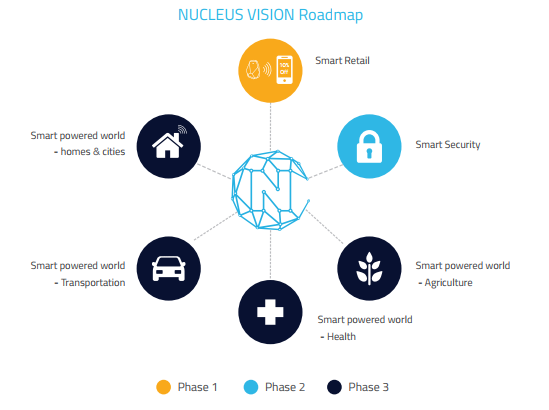 Obviously!!!! telecommunication companies and retail partners are quietly excited, well maybe not so quiet! Nucleus has already established partnerships in various markets.
Nucleus Vision will use blockchain in conjuction with sensors, AI type analytics and data to connect and create a personalised shopping experience. The way I imagine this working is customers will literally be agreeing to have information regarding "what" they are shopping for, upladed so that their own experience is more customised and taylored to shopping for this exact merchandise. This information won't be coming from what we manually upload, no this information and data will be captured via sensors based on where and what we have been looking for in previous and other locations. This information will be paid for by retailers and the customers uploading the data will be rewarded with a superior shopping experience as well as the valuable N cash token.
In our current world, retailers and advertisers pay for our data so that they can target us for their marketing and advertising. In this new envisioned world, customers will be able to be the recipient of the payment and also the decision maker on whether they sell their information at all.
This quick glance chart from the Nucleus website takes a look at what separates Nucleus from current technologies available.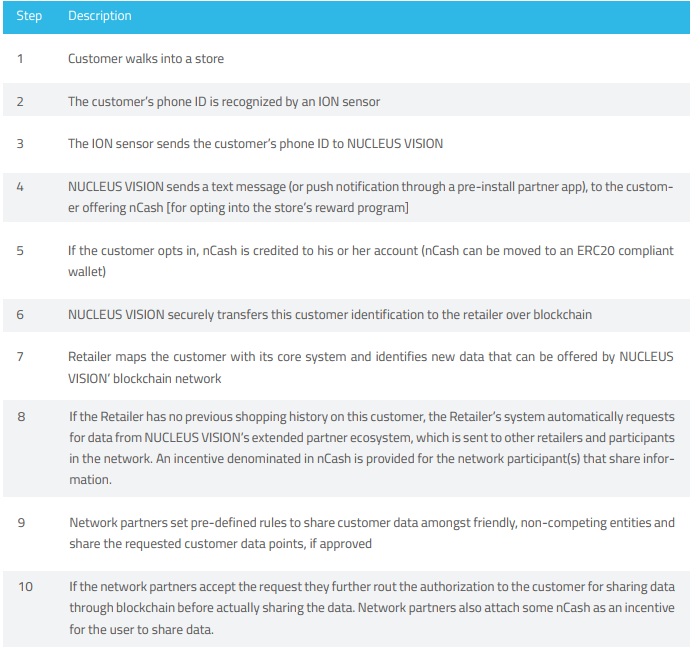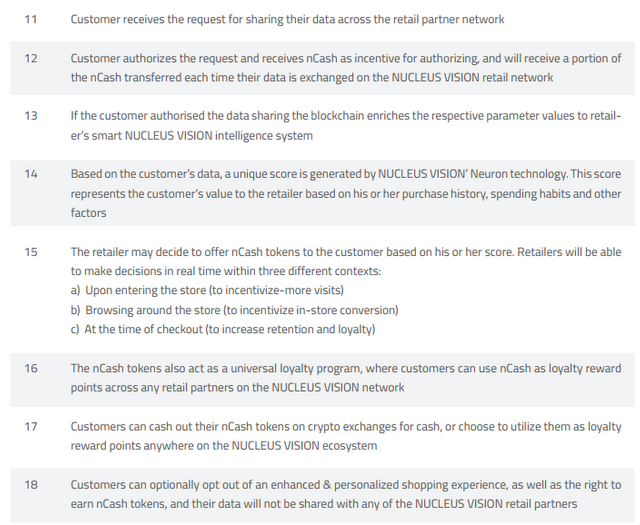 Nucleus Vision offers retailers technology which is unique and is also patent pending in multiple sectors.
With tech companies like INTEL and telecommunication companies like VODAFONE already partnered, there is plenty of whispers swirling the excitement around Nucleus Visions's true and exciting potential in 2018
https://nucleus.vision/
https://bitcointalk.org/index.php?topic=2455575
https://bitcointalk.org/index.php?action=profile;u=1114257