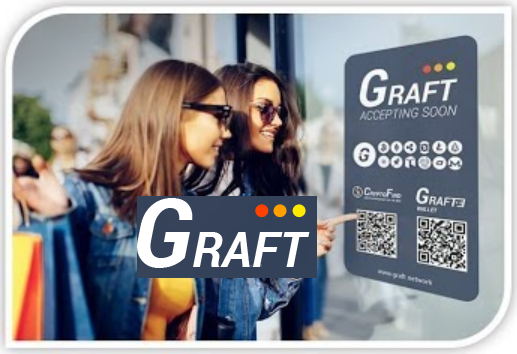 PREAMBLE: GRAFT
GRAFT (
https://www.graft.network/
) is a modern innovation in both blockchain and cryptography, defined as a decentralized network for the excellent, fast and reliable handling of payment processing in cryptocurrencies, in the world of retail.
Analyzing that in this globalized world, cryptography will be in almost all commercial operations, then it is considered that the best recommendation will be to accumulate different cryptographic assets through investment, work, and any other activities; to use our accumulated assets to buy or sell goods, services or cryptocurrencies. And this is where GRAFT will be our best help...
GRAFT Blockchain is a great decentralized community project, open source and platform, non-for-profit; which means a great evolution as a global network of decentralized payment processing with Real-time Authorizations.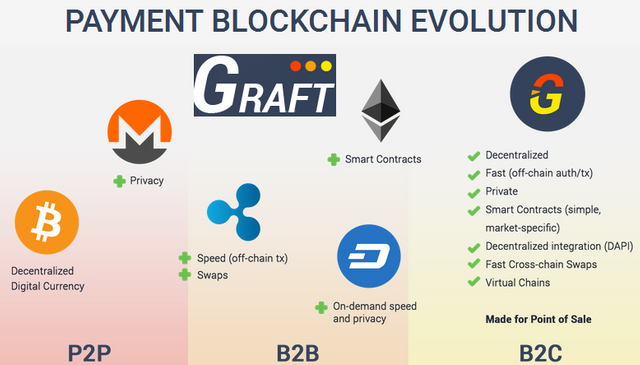 POEM TO GRAFT
GRAFT is our Better Blockchain;
GRAFT is our Best Cryptocurrency;
GRAFT is our Biggest Decentralized gain;
GRAFT is designed for our Good Point of Sale.
:::
GRAFT is fungible, fine and fast, like our cash;
GRAFT is compatible with all, like our credit cards;
GRAFT is safe and reliable, like our checkbook;
GRAFT is credit facilities, like all credit cards.
:::
GRAFT is friendlier, with our fast transaction authorizations;
GRAFT is really decentralized, without a single point of control, like bitcoins;
GRAFT is built-in merchant tokens and best loyalty programs for us and "it";
GRAFT is our fiat value tokens, and opens up a person-to-person credit.
:::
GRAFT is Global, GRAFT is Best Decentralized Payment Processing Network;
GRAFT is Private, GRAFT is Payment Blockchain Evolution Rock;
GRAFT is Smart Contracts, GRAFT is Decentralized Integration DAPI;
GRAFT is Accept easy with Graft Point of Sale or our Partner terminals and Pi.
:::
GRAFT accept almost all cryptocurrencies and reduce the need to maintain multiple point of sale apps and wallets;
GRAFT allow instant Payouts in Local Fiat Currency, transaction are settled and payouts can be received fast in real time;
GRAFT give instant Confirmations Online and In-Store, within to a few seconds, which enables best in-store and online checkout process;
GRAFT is Integrations with leading terminal provide, and enables accepting cryptocurrency without changing POS system.
:::
GRAFT is zero fees to the buyer (always charged to the merchant, just like with credit card payments);
GRAFT enables a pay anywhere with major cryptocurrencies or with using our favorite cryptocurrency at point of sale;
GRAFT allow free transfer between Wallets and neither sender nor receiver pays any fee
GRAFT allows the transfer between currencies at the time of purchase and payment, with functions of "payment with any currency" without complications.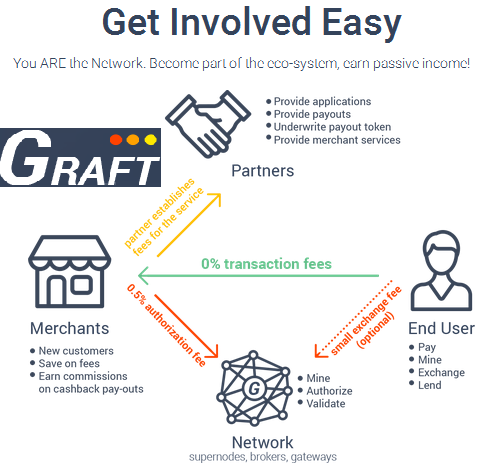 GRAFT Will Be Integrating With Almost All Payment Terminals
GRAFT Will Be Payment Network On Verifone Terminal
GRAFT Will Be Payment Network On Ingenico Terminal