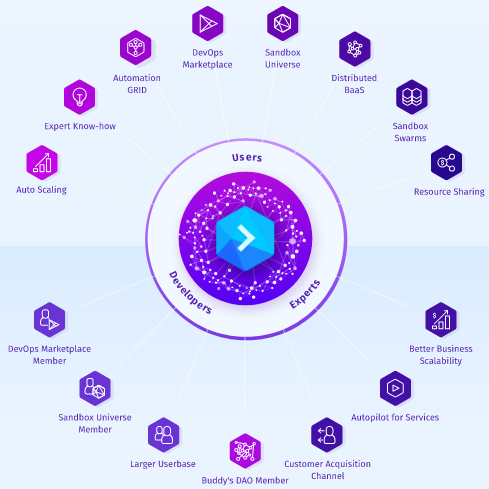 BUDDY Better Friend: Blockchain Decentralized, Development and Deployment Automation Platform
Due to the accelerated innovations in technological developments, the penetration power that information technology has in each of the areas of human activity, new automation platforms, blockchains and cryptocurrencies, among others; the software market and the needs of it have grown disproportionately; requiring technological platforms that allow to speed up the arduous process for the development of a software.
That is, tools that quickly satisfy the complex structure that must be applied to create a software product are required; because a programmer or a group of people must dedicate themselves to multiple tasks in that software development process, which of course include algorithmic design and programming.
In this sense, a developer or analyst programmer is able to conceive and develop computer systems or software packages, using programming languages and following a series of steps, such as: analysis, conceptualization, design, programming, development, testing, marketing, implementation, support, maintenance and update.
But, just as the service is in high demand, software development has now become even more complicated to make it more expensive, with a series of problems that encompass the lack of qualified programmer analysts, which makes the beginner and very untrustworthy costly to highly experienced professionals; In addition, due to the high competition, cooperation among developers has decreased, with the obvious author rights, among other problems of resources, costs and time.

Buddy Friend
To satisfy many of the needs previously exposed and many more, was designed and created the Buddy Platform (https://token.buddy.works/), thanks to which software development can be a much easier task than it has been until now. Because Buddy appears as that great and good friend who will help us at all times.
Buddy (https://token.buddy.works/) is an innovative and revolutionary platform designed as a "Decentralized Development Automation Platform" to offer a new decentralized market of solutions and developers, where all programmers can place their products for consideration or use of the platform in many other ways.
Likewise, Buddy offers us multiple software tools to help developers test and launch our products independently and at low costs, because test applications and operation for all are affordable for all. While I, you, they and we also earn money on the basis of work published by other more experienced developers.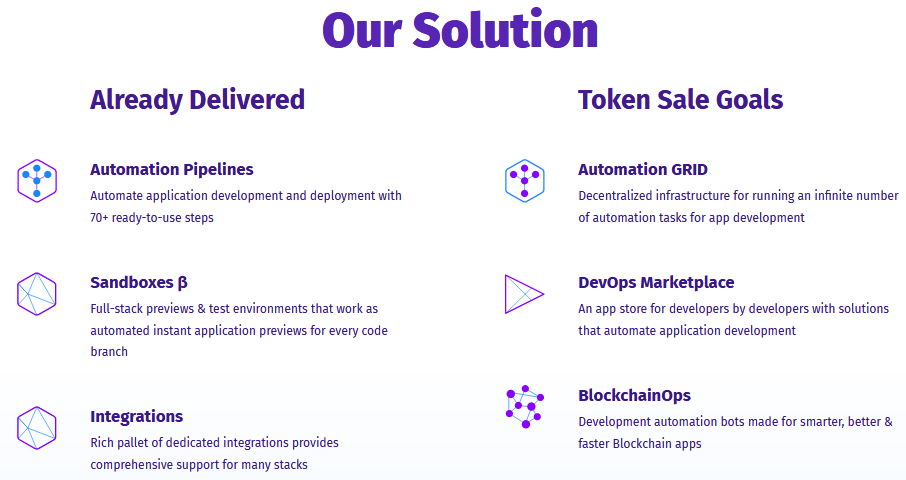 Benefits of Buddy
Buddy helps reduce the time of design, development, testing and implementation of the software.
Buddy provides greater visibility to both new and more experienced developers, at very low cost and with good profits for the programmer.
Buddy rewards developers for their publications on the platform.
Buddy offers support for giant companies such as RollBar, Google, New Relic, GitHub, DataDog, DigitalOcean, Docker, RackSpace, Microsoft, Heroku, Shopify, Sentry, Loggly and Amazon, among others.
Buddy improves the option to plan the work of the automation programs, because to accelerate the development offering 24 hour support, every day.
Buddy owns a store with many tools for automation, development and software implementation.
Buddy is attractive to external developers who can place their works and tools in "Marketplace", with the option of being free in exchange for the free use of their developments in non-commercial open source projects.
Buddy has a private network in which multiple tasks can be performed at the same time, at a very low cost.
Buddy has a P2P Network, which allows you to upload a copy of the Buddy user with a sufficient amount of resources in exchange for tokens and at low cost.
Buddy intends to develop a service called "Blockchain as a service", which will allow the creation of chain of blocks supported by the platform and enable nodes, among others.
Buddy has quality supervisors of the developments offered in the store to filter the published software contents.
Buddy has "probably the richest integrations with all kinds of ecosystems".
TEAM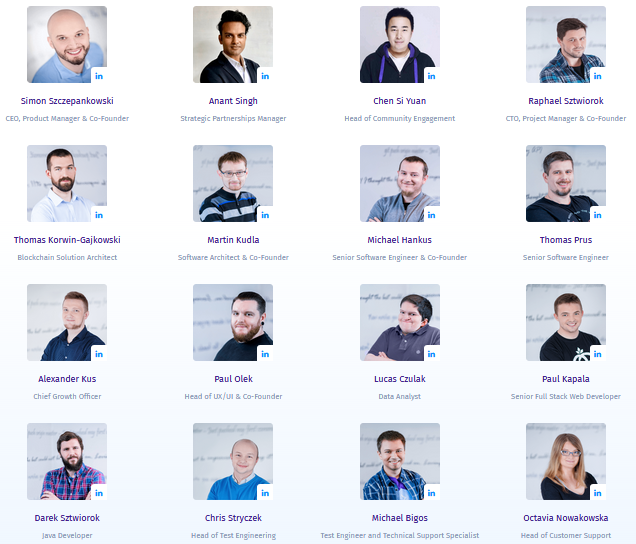 More Information And Resources