Crypto needs transparency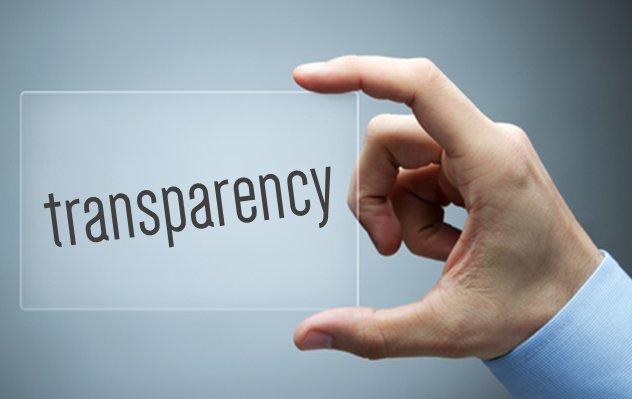 ImageSource:andreamazziotti.eu
Hello Steemit Community!
One of the many problems crypto currently confronts is the lack of transparency. In people labeled as influencers but more important in projects.
So you made an ICO and you raised 25 millions and you can't create a quarterly blog post explaining where you spent funds, for what reason and what results did it have. This is a report that every single startup and/or company have to do internal.
If you don't want to make it public there are 2 possibilities: You don't have any report and you just spend and spend without any financial managing (BAD) or you pretty much fucked the majority of the funds (not sure if is more BAD....)
One of the most fundamental characteristics of blockchain is their transparency, so why the hell a startup building this technology is not transparent?
Is the minimum you can do for your investors and community that support your project every day....
The definition of community :
the condition of sharing or having certain attitudes and interests in common."
I don't think is possible to have a community when the team has secrets to everyone and has fear to show their progress. If you are not transparent with your community and investors you have something to hide and looks very bad...You made mistakes and you don't want to make them public? I feel you but nobody is perfect and learning from mistakes is a powerful growing experience.
Right now I found 2 projects doing transparency(TenX and Vechain), I'm sure there is more and I believe this is needed in order to develop this space and I hope crypto projects start realizing that...
Here is an example:
Like I said in a tweet:
Maybe is not a good investment because they don't make useless partnerships and announcements of announcements but @tenxwallet is one of the few ICO's that have the vision and work.
In my opinion, as the market maturates and people realize they throw a lot of money in projects without deep research and understanding their vision and realizing the majority are just looking for funding and enjoy the profits we will start filtering the bad shit from the good shit.
Follow me on Twitter @johnycrypto
If you like this post or have something to say or ask, please upvote, follow and comment :D