I came up again with a new trading strategy, a product of my market behavior analysis part of studying. This strategy will maximize profits for a day trader that has huge funds.
First, you need to create two accounts in an exchange e.g. Binance (I recommend), one of the accounts will be used for day trading and strictly day trading only, I recommend to have two accounts because sometimes you have that itchy hand to day trade the coins that is for hold, you can avoid this if you have two accounts. The second account will be used for holding strategy, but not a long term hold that will last for years, but a midterm hold that will only last for a couple of days, weeks, or a month. In this way you can maximize your profits because if you lose in your day trade you have a potential of winning the midterm hold with a bigger profit, because you will only sell your midterm holdings if it gains 20% or more then you can now move to your next coin, but after I came up with this strategy, I came up with another strategy that I think will really work and will give you bigger profits and maybe the best profits. The chance for this strategy to be successful is I think only at 40% to 50% of the time. The strategy is you will use your "holding account" and buy coins that are prone to a pump and dump and you will set you sell order at the potential "pumped" price for example, 70% or more from your buy price or the current price and you will just leave it there until it gets pumped and you get your coin sold with a lot of profit.
One example is BRD based on my observation, BRD is prone to pump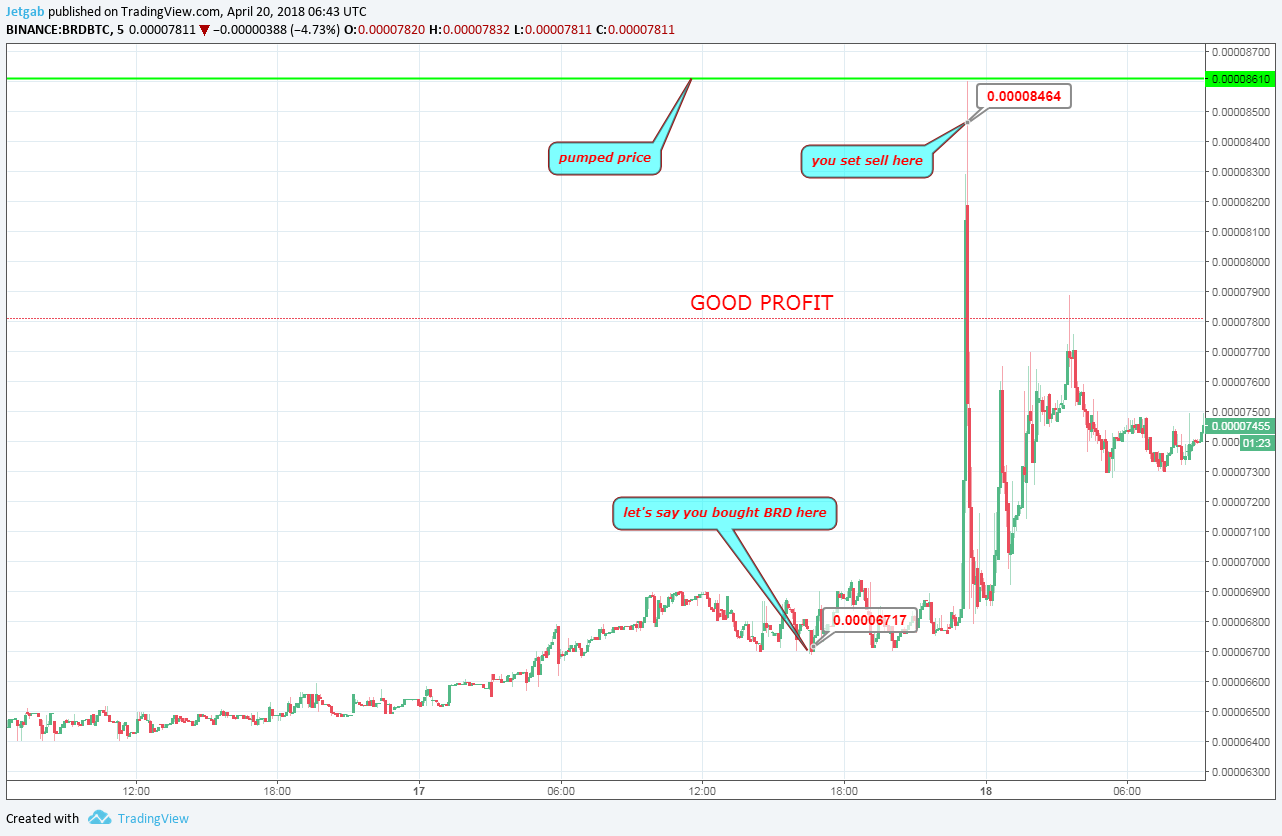 Another one that is prone to pump is TNT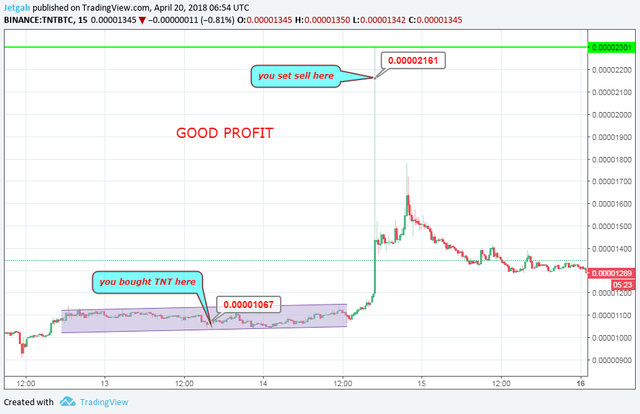 if you executed this properly, your profit will really be maximized because it wont take too much time for a coin get pumped, then you can move on to a next coin to get pumped.
another one strategy that is also profitable is for your "holding account" is you'll buy a coin then set it at least 10% more than your entry price then, after it gets sold after a few days, weeks, or a month you can now move on to the next coin.
This strategy will be profitable for someone who has huge funds and if executed properly with the right discipline.
My tip is don't be greedy when setting a sell order for the pumped price, 25%-30% is already good, but you can partial sell at 30% then 40% then 50% increase.
Legal disclaimer: I am not a financial advisor nor any content in this article is a financial advice, buy and trade at your own risks. my analysis is based on my view using technical analysis and market behavior.

this post is for the #steemitpowerupph community and for the crypto community. I hope this helps!