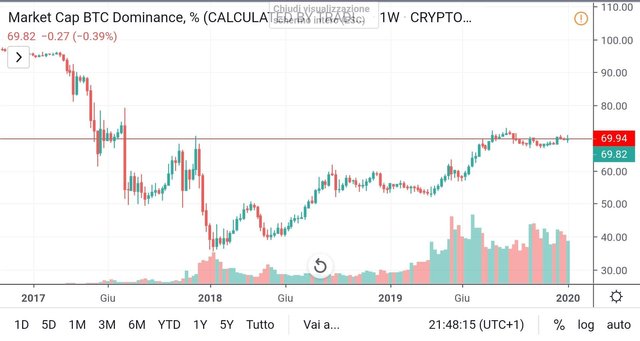 In this chart we can see how quickly and strong were the past "alt's season".
Can't tell if we are near that time again but surely Bitcoin is not the crypto that will be likely used by majority of people.
There are so many crypto for many different uses that are better, less fee and more velocity.
Invest safely guys
Posted using Partiko Android