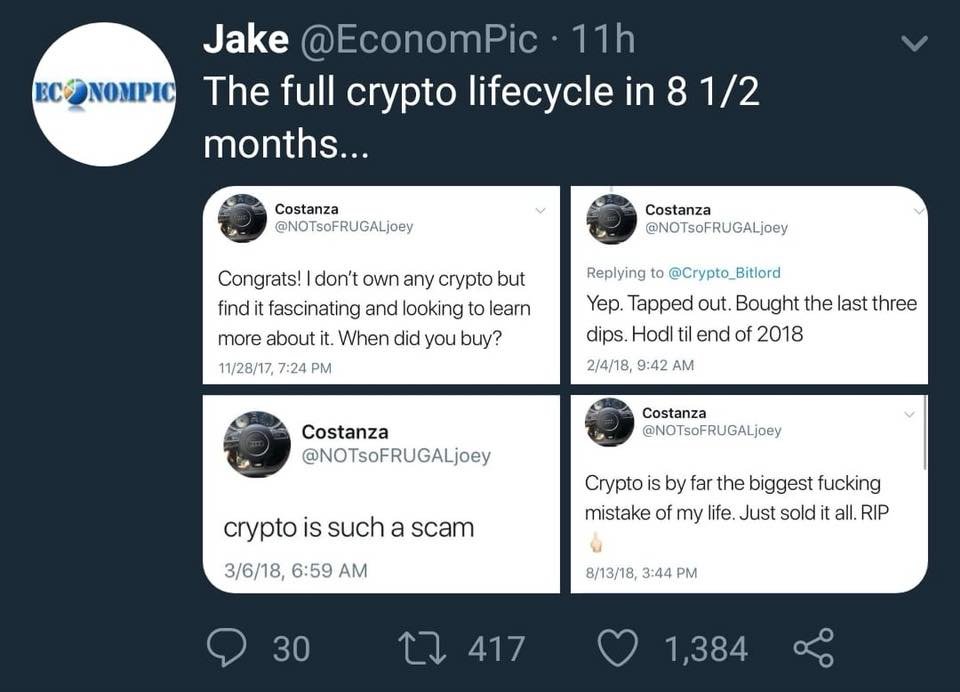 Part of Me Feels Sorry for People Like this, Although a Very Very Tiny Part.
If you don't do research and you buy because CNBC tells you to buy and then you proceed to trade your way to zero the only one to blame is yourself.
Crypto Tip.
Before you buy anything do your research! In Crypto we call this #DYOR. I don't care if that research takes you two months. Also never invest more than you can afford to lose.