OnePageX - Greatness is in simplicity
This is my entry for the @originalworks contest

As a crypto-enthusiast, I've tried a lot of crypto converters and I've come to the conclusion that such a platform must be simple, fast and especially straightforward. While some converters out there possess those kind of features, they are somehow limited mainly in terms of the currencies that they provide.
I recently heard about OnePageX: a one of a kind converter that will certainly satisfy all your needs. In this post, we will explore the features of this marvelous project.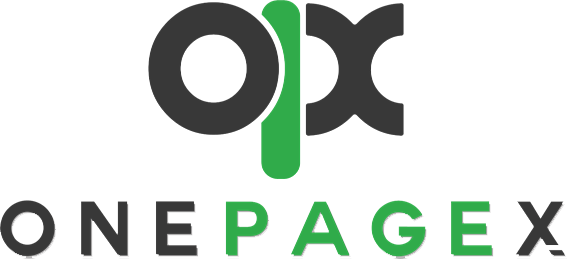 No Registration:  
Privacy is of utmost importance at the crypto market. What's the point of giving all of your personal details in order to use pseudonymous currencies.
OnePageX  doesn't require any kind of registration in order to use their service, thus, saving you the headache of having to go through the registration process.
The simplest cryptocurrency converter:
OnePageX provides a simple interface simplifying the process of converting crypto currencies. In just a matter of a few clicks, you can complete the whole process. 
As the name suggests, OnePageX's entire exchange process all happens in only one single page. All you have to do is to choose what your converting from, to and the withdrawal address. That's it! OnePageX will generate a deposit address.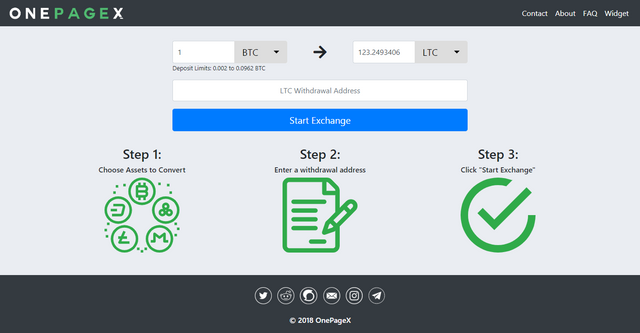 The widest selection of cryptocurrencies:
Unlike other converters, OnePageX isn't limited to a small amount of cryptocurrencies. As of now, OnePageX provides the largest selection of currencies with an astonishing number of over 140 available crypto currencies.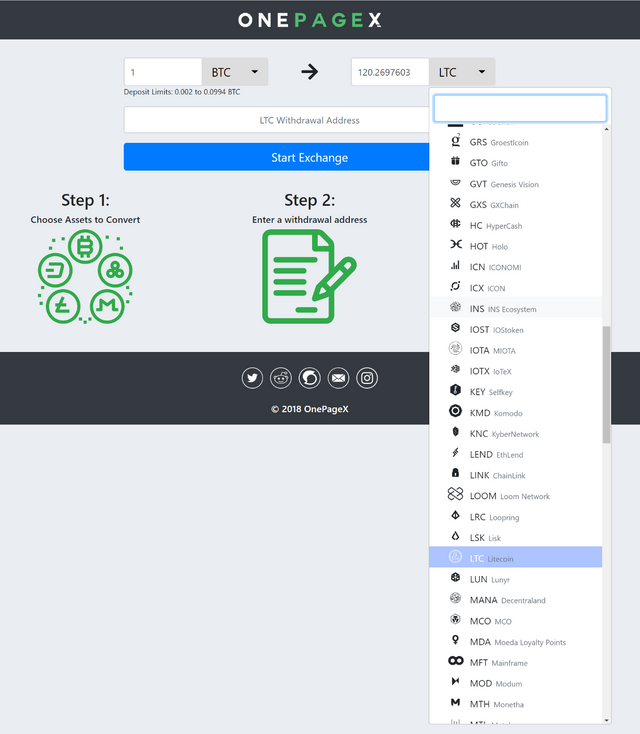 Onebox widget integration:
OnePageX provides a simple widget for your website called Onebox. Onebox brings the whole service to your website allowing your visitors to quickly convert various crypto currencies. The widget is also both desktop and mobile friendly.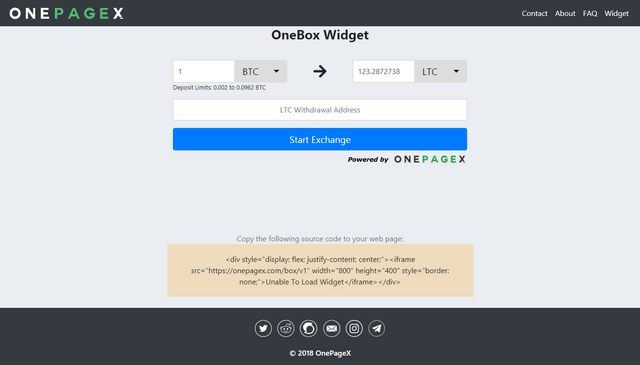 Speed is key:
OnePageX transactions are instant. Once your deposit is confirmed on the blockchain, your transaction will be fulfilled. Transactions are also very cheap. OnePageX charges only 0.5% on all kinds of transactions alongside a small network fee.  

What distinguishes OnePageX from other converters:
Besides all of the above, OnePageX also provides a number of key features that makes it really stand out among other platforms. For instance, OnePageX allows multiple transactions from the same page. The interface does a really good job to keep everything organized and simple. Each new transaction will be added to the page in the form of a small card. Each time you create a new card, OnePageX generates a new URL, creating a session. You can always bookmark the URL and use it later to check the status of your transactions or to reuse the generated addresses. This 'session' system effectively replaces the process of registration. 
Unlike other services, OnePageX works by integrating with a number of different exchanges, thus, ensuring that you get the cheapest prices for any given cryptocurrency. OnePageX is also developing a public API, giving developers the necessary tool to easily interact with their service. 
Use-Case:
Jeff owns a crypto news website. He wants to add a feature that could help his readers convert their crypto currencies into a different one  when they feel that a certain recent event could impact the price of a cryptocurrency. Such feature could easily be implanted thanks to the Onebox widget without redirecting traffic to another website. This method could also generate more traffic to the website from users that are just there to use the converter. 
Final Words :
I didn't want to make this post longer or more complex because I believe in simplicity, that's the whole idea of the blockchain technology in the first place, we want to keep things as simple as possible yet very effective, OnePageX provides us with these features. Now you know all the basics about this wonderful project so make sure to share it with your family and friends.

More Information & Resources:
---
Twitter Link: https://twitter.com/Fancybrothers1/status/1054767153176547330
onepagextwitter
onepagex2018