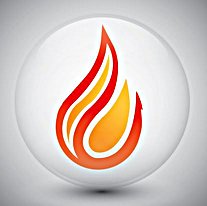 Everyone has had that moment where they are looking at coins then all the sudden this weird coin you never heard of or seen just pops up. Its going around twitter, posted in facebook and you are thinking "wtf! where did this come from?" Embercoin is doing just that. This was a dead coin, early this month a new dev team took it over, they completely updated the website, there is now an active thread of bitcointalk forms.
So why should you care about this? Is it another shitcoin being shilled?
Here is the deal, i follow a few people that i know are seasoned vets in crypto and they have been getting in on embercoin. This is when i started to look at it. I seen this coin has a 720 percent payout on POS!! At the current price it was a no brainier to buy. So i snatched some up and downloaded the wallet, once the coins mature generally 10 to 15 hours of being in your wallet you can stake the coins. The return is amazing. My initial investment is already paid for itself. So now i have a ton of free coins and who doesn't like free coins?
So what does this coin actually do?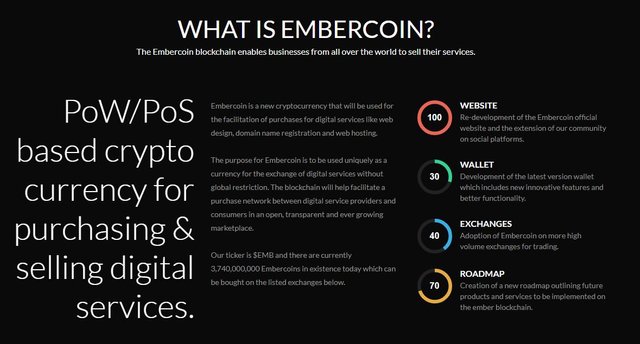 Here is an update for their Twitter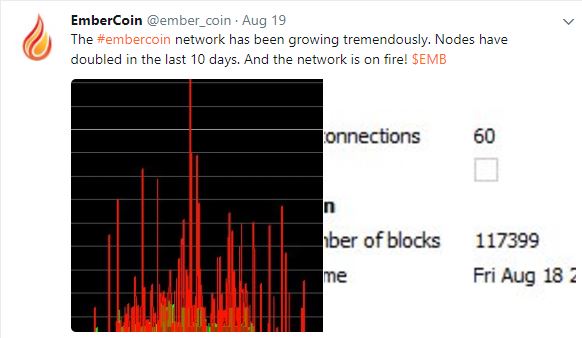 When you download the wallet you will need to add an ember.config file and add the nodes, this is really simple to do.
Here is a link to the detailed instructions. It takes less then 5 minutes
https://docs.google.com/document/d/1sQsxn3LSrBOBTkwx5bTTGc00Cjgx_oHLafRk9b9MC4I/edit
Official Ember website: https://www.embercoin.io/
Official Ember Twitter: https://twitter.com/ember_coin
Look at the twitter search results of peoples comments https://twitter.com/search?q=%24emb&src=typd
This coin has a huge upside potiental with its insane POS payout and masternode coming Nov. 1st.
Get it while its REALLY CHEAP
If you buy ember and start staking now, the gains are incredibly
If this information was helpful here is my ember tip address e8RLkB7kWYjiUCGK1rWFxey3YEXVGtM7tR
Tips appreciated.