Crypto Goes to Hollywood...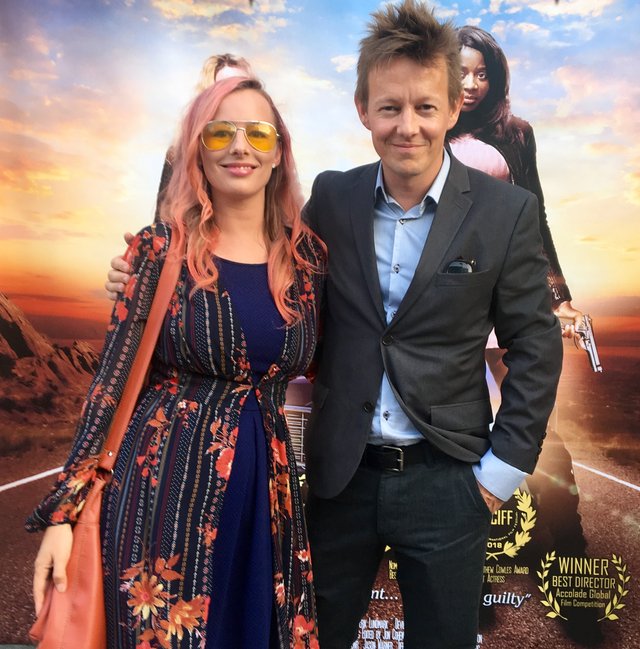 @initforthemoney & @emmacairo at the premiere of Devil's Cove.
Today is the release day for the music video for my song "In It for the Money." The song is also the theme song for my husband Asger Folmann's YouTube channel. - also called In It for the Money.
The lead character is played by Asger himself, and coincidentally, another project Asger stars in, is also released this week; Nazi Overlord.
The music video is directed by the award winning director, Jared Cohn. He is a film & TV director, writer, and producer. He has directed more than 28 films that have been produced and distributed by major studios and production companies such as Hulu, Netflix, Showtime, Syfy, Lifetime, among others. His works have won awards and have been featured in Variety, GQ, The Hollywood Reporter and Deadline.
Jared is also into cryptocurrencies. "I'm a Monero guy. I think of the privacy coins, Monero is the king, the others are not true privacy coins."
The music video has a cryptocurrency theme, and it focuses on the possibilities that blockchain technology has to break us out of the strangling grip of the banks. Asger says : "I play a 007 type agent who's trying to break the crypto spirit free from the Matrix and release it into the world as a tool of freedom for the masses. I had fun playing a hero. I'm usually the bad guy."
Check out the video above, and let me know what you think. It's a pretty elaborate plot...
Can you figure out what's going on? :)