GRAFT;cryptocurrency at point of sale
USING ANY CRYPTOCURRENCY AT THE POINT OF SALE.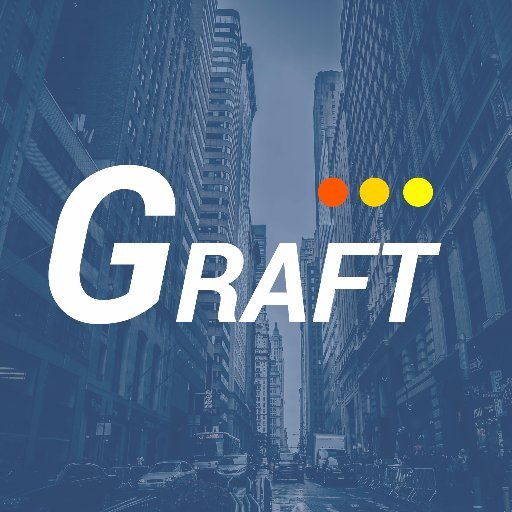 Global Real-Time Authorizations and Fund Transfers GRAFTis an ecosystem of economically incentivized symbiotic relationships. It inherits the best features from other blockchains that came before it and takes it further to establish a payment network, which original cryptocurrencies were not designed for.
The importance of cryptocurrencies to the global economy at large, and our lives as individuals cannot be overemphasized, and it is hoped that the population not involved would catch up and see the benefits. As intelligent beings, we cannot do without interacting with one another, and in essence, trading; that is buying and selling.
Our forefathers utilized 'trade by batter' as a medium of exchange and transaction until the advent of paper currencies and coins and more recently, debit cards and credit cards. Of what use would crptocurrencies be if they didn't have values, and of what importance would they be if we couldn't trade with them?
Cryptocurriences are seen as "visual cash" and are not regarded in our day to day transactions. GRAFT is going to change that. I asked how? And I am guessing you are probably asking yourself that question.
GRAFT 's goal is to create a platform that finally allows for cryptographic payments to be widely accepted by mainstream merchants and consumers for the first time while respecting some of the fundamental principles of cryptocurrencies and cryptographic tokens. Making transactions easier and less expensive.


GRAFT which is a decentralized payment processor is not here to completely eradicate the present means of payment, but rather ensure that the futuristic idea of trading with several major cryptocurrencies, as well as cryptographic tokens can be actualized and used side by side with the present methods (credit and debit cards).
This feature will eliminate the need for merchants to integrate with multiple (centralized) payment software providers, as well as eliminate the need for users to sign up for centralized services and learn and maintain multiple wallet apps.
While utilizing our credit and debit cards, we are charged exorbitant fees for each transaction, and that more or less means that we pay more for our goods and services. However, with GRAFT, the middleman, responsible for these transaction fees are completely bypassed and do not exist, thus eliminating extra charges.
Most cryptocurrencies do not have the ability to handle micropayments due to high transaction fees. In GRAFT's ecosystem, the payer does not pay fees. All fees are borne by the receiver (merchant or payee) makes micropayments accessible by setting very low fees.
One of the many advantages of GRAFT is its scalability also known as Real Time Authorizations.
The scalability of a given payment network is the ability to process a large number of transactions simultaneously without degradation of performance. Thus ensuring faster transactions. Delay in transactions can give room for discrepancy and insecurities. GRAFT however, is maintained by always-on high performance supernodes that validate and authorize transactions in real time. Real time transactions will enable retailers to continue with their business practice unchanged, while adding support for cryptocurrencies.
Another way Merchants are set to benefit, is the possibility of the Merchant to create VChains. Merchants create their own private Vchain, which is going to be accessible only by this particular merchant and contain all information about its tokens.
VChain allows connecting multiple points of sale or even creating a chain of multiple stores. VChains are what we would normally refer to as branches of a business or shop outlet. Points of sale that belong to the same Vchain can issue and accept the same merchant tokens. Thereby ensuring the customers can trade easily with the convenience of the token the said merchant utilizes.
Buyers can use Vchain to link multiple wallets so they can manage multiple accounts and move funds between those accounts without paying fees. GRAFT offers security and privacy as well to the buyers as well.
By using instant, real-time transaction settlement, which minimizes possible loss of value due to volatility. That is, helping the merchant get paid in his local currency. The merchant's payment app can automatically adjust the transaction amount to the current exchange rate, and redeem it to local currency through online exchange right after transaction completion. This ensures that business moves on smoothly for both parties involved and eliminates the prospect of one of them losing when the difference in medium of transaction is analyzed.
Problems that may usually occur, like glitches and human errors can be rectified. By introducing an optional customer support, the highlighted problems are tackled efficiently. Linux OS, supported by Redhat, and the MySQL database, supported by Oracle, are two successful examples of providing commercial-level support to free open-source products.
Cryptocurrencies are here to stay, and as of now, a lot of persons and business organizations are recognizing cryptocurrencies as a medium of exchange, most notably Bitcoin. However, with an ecosystem of several cryptocurrencies to be developed, future transactions are set to be faster, efficient, secure and cheaper. Eliminating the middleman stands to benefit buyers of goods as transaction fees as earlier described are made cheaper and micropayments are made available.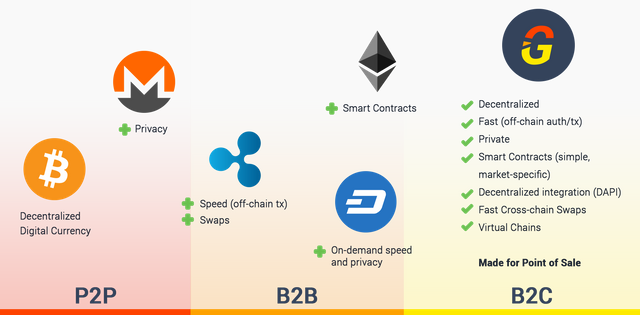 Assuming Mr Joshua has the GRAFT app, he walks into TeeJayShop, purchases some products, and pays with his cryptos. It is that easy.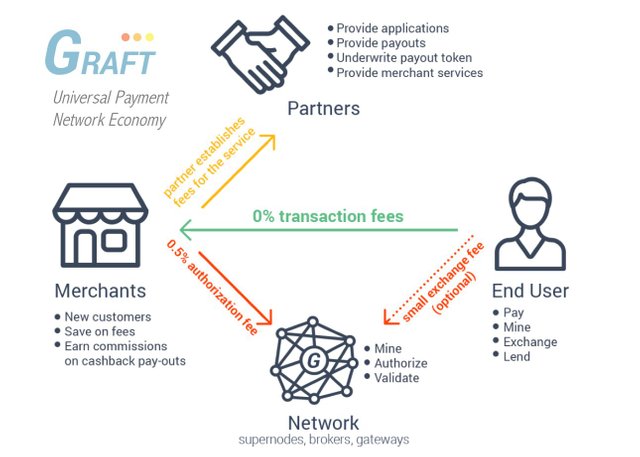 Back to the 'population' I referred to earlier that are yet to embrace cryptocurrencies. This would be a catalyst to encourage them to invest in it, so as to enjoy the associated benefits, with GRAFTS on the fore front of ensuring maximum benefits.
Paul has always being skeptical when it comes to cryptocurriencies because he is scared he would get cheated and he didn't see the need to invest in it since he couldn't use his ''virtual'' money to purchase items in the 'real' world.
His younger brother Shaw however saw the light and invested massively in steem and has being saving up ever since. He heard of the GRAFT app and decided to try it out with a local retailer that just opened up a branch in his City, and actually utilizes GRAFT services. He took his elder brother Paul shopping and told him to feel free to pick the items he liked. The total price in real currency was very high and Paul bulked at that. However, Shaw simply told the cashier he would like to pay with his steem. The whole payment process took less than five minutes.
Paul was so impressed that he signed up to earn and make cryptocurrencies, and now he lectures people on the benefits and how they can improve and become richer. All this while expanding the use of GRAFT in the retail shops in his city.
This is an originalworks contest
Twitter post link :https://twitter.com/eghe0921/status/1019378841578549248?s=19
graft2018