Could Ethereum Be Made Obsolete By The New Decentralized Smart Contract Platform EOS?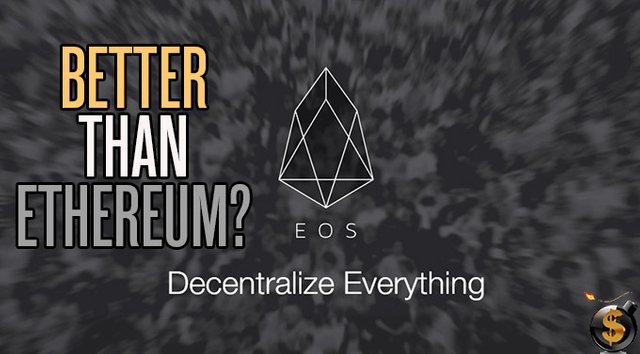 Some people have put the label "Ethereum hater" on me because I recommended selling it when it hit $400 in June.

I'm far from an Ethereum hater though. In fact, I was recommending it before most people who own Ethereum today even knew it existed. I recommended it to TDV subscribers at $2 in January 2016.
I've been a fan of Ethereum from before it even existed. I met with Anthony Di Iorio and super genius Vitalik Buterin at their office at DECENTRAL in Toronto years ago when Ethereum was just a glimmer in Vitalik's eye.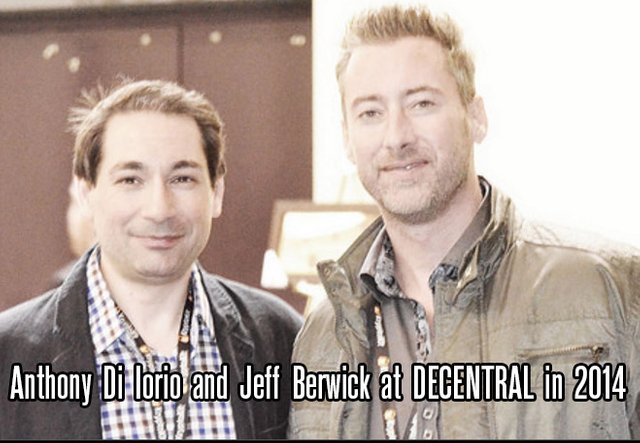 But, when I first recommended it, 18 months ago, Ethereum had a $150 million market cap. By the time it hit $400 it boasted over a $30 billion market cap. And I felt it had gone too high, too fast.
And it certainly was getting all the buzz with Vladimir Putin promoting Ethereum and Floyd "Money Maker" Mayweather tweeting about it!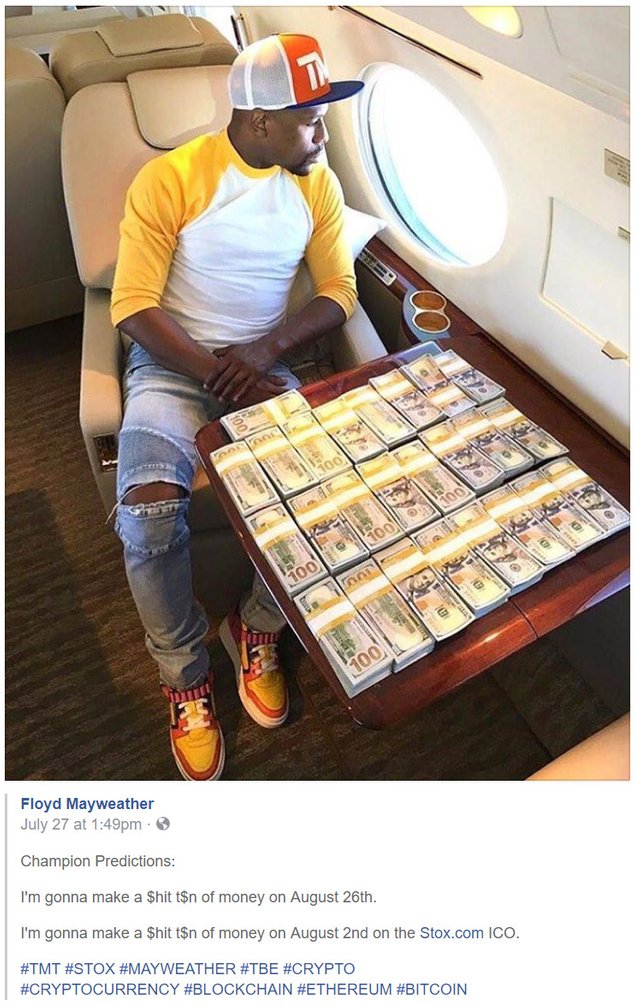 And, it turned out I was right that Ethereum had gone too high, too fast as it currently trades below $200.
Aside from that Ethereum has a lot of issues. Being the first platform of its type it has had lots of problems (ahem… DAO) and lots of limitations and issues. Some of them are part of the design itself… which means it will be difficult if not impossible for Ethereum to adapt or change.
This is where Dan Larimer comes in.
DAN LARIMER
Dan Larimer is another Vitalik like genius.
He has already created Bitshares, a decentralized cryptocurrency exchange which currently has a market cap of $280 million.
After that he created Steem, a decentralized social media platform, which has a market cap of $233 million.
I consider Steem to be truly genius. Not only did Larimer imagine how it could be possible but he designed it all from scratch and it has worked nearly flawlessly since its launch about 18 months ago.
On top of this, Dan is an anarcho-capitalist with a deep understanding of Austrian economics. On his personal blog and non-violence profitable."
He had me at Austrian economics!
And now he has created EOS.
Suffice it for now to say that EOS competes in the same space as Ethereum and potentially has numerous, major advantages. It could realistically be an "Ethereum killer".
Although It is still in early stage development and hasn't even launched yet. But this is where you can potentially get massive gains as an early speculator.
EOS has just begun its ICO and you can still purchase as an ICO, and find out more about it here. Note that, as always, it is not available to Americans.
It has also just begun trading this month on a few cryptocurrency exchanges. Bitfinex and Kraken are two of the more popular ones. As I mentioned yesterday, I really like Bitfinex (and you can get 10% off your commissions in the first month by signing up using this link: dollarvigilante.com/bitfinex)
EOS is still in development and just began trading and EOS is already the 11th largest cryptocurrency by market cap, trading at a $400 million market cap near $1.75.

So far, the parent company, block.one, has already raised over $200 million via token sales. An absolutely staggering amount… and also a good backstop for the value of EOS. Barring something quite crazy happening we shouldn't see EOS trade much below its cash value.
In the meantime, given the current pullback in the cryptocurrency space, I suggest you try to pick some EOS up at current price levels. At the time of this writing it is trading at $1.74 USD. It was trading at over $5 when it launched earlier this month… and we could see it trading well over $5 very quickly once people find out about it.
You can see my recent interview with Dan Larimer on EOS here:
CONCLUSION
EOS has a star studded cryptocurrency team. Aside from Dan Larimer, who I consider one of the top minds in the space and inventor of the delegated-proof-of-stake (DPOS) consensus algorithm, there is also Brock Pierce, creator of the first ICO token, Mastercoin and Ian Grigg is the financial cryptographer.
If they can follow through on their plans to create this platform there is nothing stopping EOS from being as big, or bigger than Ethereum. Ethereum currently has a market cap of $17 billion while EOS has a market cap of $300 million.
In other words, we could see EOS increase in value by more than 50 times if they succeed.
If they don't, however, it could go to zero.
So, that is the risk/reward.
For those who wished they had bought a few thousand dollars worth of Ethereum 18 months ago when it was $2 this may be your second chance.
If you do buy some I recommend subscribing to The Dollar Vigilante newsletter (HERE) as we regularly cover and update on all the cryptocurrencies, including EOS.
Here is our track record on cryptocurrencies to date:

We will see in the coming year if EOS is yet another massive gain or not.