👉 What's new in crypto? Check out the TOP NEWS from 08/30/2019! 📰 [CDF #41]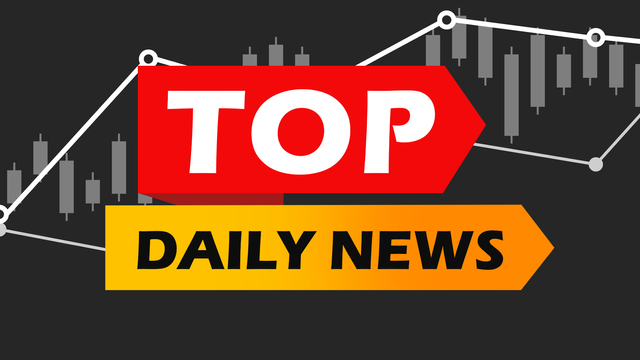 It's time for a short review of one of today's most important news from the crypto-world! 🔝
👉 Bitcoin as a safety net in the US-China trade war
Financial analysts argue that the growing number of retail investors is turning to Bitcoin as a safety net against macroeconomic turbulence during the protracted US-China trade war. The London Economic reported on August 29th, citing data from eToro, a British investment platform and social network.
The eToro data reveal a correlated increase in the position of both Bitcoins and Gold on its platform after the announcement of the escalation of trading tensions between the USA and China.
While gold has long been considered a safe harbor in periods of macroeconomic or geopolitical instability, eToro data indicate a growing perception of Bitcoin among investors as a form of "digital gold" and a means of thesaurisation in an uncertain global climate.
Sources I use: cointelegraph.com, coinmarketcap.com, coindesk.com, twitter.com, facebook.com, cryptonews.com, cryptoradar.org, bittrex.com
Do you have other news worth sharing?
📌 Leave a link or a comment below! 📌
Help others to stay updated! 💪
That's all for today!
Drop by tomorrow for more news from the World of Crypto! 📰
If you don't want to miss it simply click follow & stay tuned! 😉