HACKED? All my Cardano gone from my Deadalus Wallet
ADA is the only currency I don't have a hardware wallet for.
Ledger promised to implement it on the new firmware update Jan 19.
Always when I had a bit extra money I bought some Cardano, until I had about 55000 ADA
Unfortunately there are still no ADA wallets to be used with the Ledger.
So I have my Cardano on the official Deadalus Wallet, once a week I opened the wallet to let it sync with the node.
This morning I was in shock, when I saw my balance of 0.49 ADA.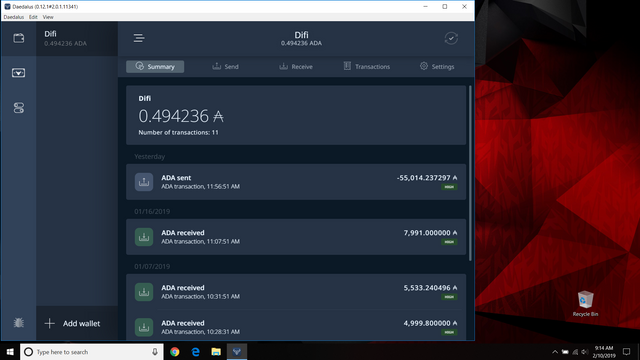 First I did not understand, then I noticed a transaction yesterday at 11:56 AM
55000 ADA gone, sent from my wallet yesterday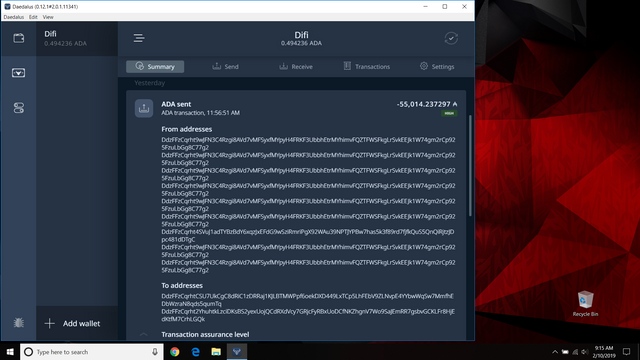 https://cardanoexplorer.com/tx/ee05e7a39e0903f731422a2028ce0fb001f460ef075297dffcb427eebd853da4
I submitted a support ticket to Deadalus, but hey, it's Sunday morning. I don't expect an answer sometime soon.
One thing is for sure: as long as there is no hardware solution for Cardano I will not buy any ADA, It is a shame, because it is such a promising project.
I am very unhappy this morning, writing about it helped me to get it (a bit) off my chest.
I will have my morning coffee now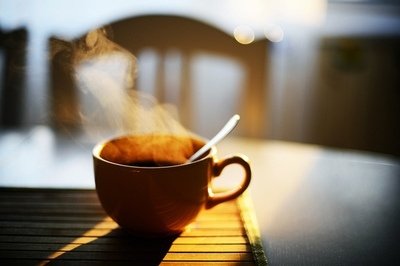 ...and then I have to jump into work, to make up for my loss.