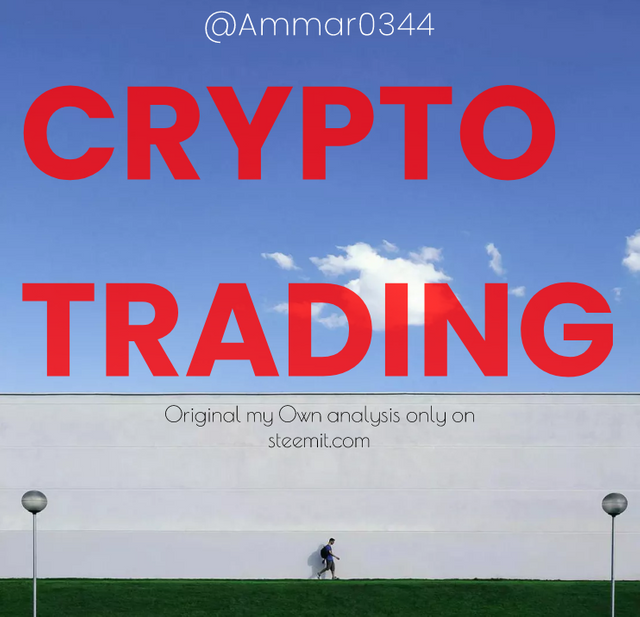 As we know that the market is bearish from last 3 days and we should expect a high moment soon by the next 2 days as the market will have to break the resistance leve land it will move in the upward side as the bitcoin is strong so we should expect that Eos will have to go in the upward trend for sure.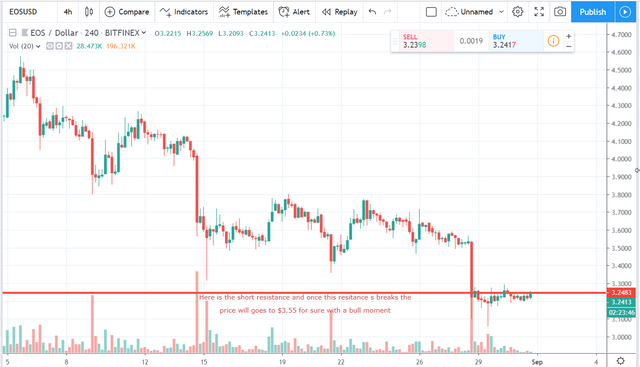 ---

Short Term trading:
If you are having bitcoin you can also trade with the EOSBTC pair to make more Eos in order to have a short term trading for now as i am expecting that the market will not have a high moment in there next 2 days almost i have to explain that if you are and EOs holder you should convert the Eos to the Usd for now and place a buy order in the pending at $3.180 Inorder to make more Eos from a short term trading .

---
---

For Long term Trading:
The Eos interested Trader should Buy EoS for long term investment.
That is the orders for the long term interested traders for now and those who want to make a serious income should close the trades after having some reasonable amount of earning never get more greedy that you will have to wait for the price to get to the $ 10 Until the price go to the $ 10 with short term trading we will have to make much more till that time market never goes big in seconds it has his own cycle and methodology to get up and down it will have a reversal always after an interval of time.
try to
Here if you are having


---
---

Disclaimer:
we are not a financial advisors we are doing the analysis for the fun and we are just sharing our experience of trading with the steemians and other traders to help us with their experience, You comment regarding trading will be really appreciated.