The Night I Went To Bed With The Steembirds And Became A Real Crypto Babe
Nothing ventured, nothing gained. And venture belongs to the adventurous. - N. S. Sidhu
Honestly, adventure wasn't something I reckoned with when traveling to this year's Steemfest.
My actual plan was to rather lean back, not step into any spotlight and just blend into the crowd.
So much for that.
My idea didn't persist for too long. It was already thrown overboard at the reception event after running into the @steembirds.
These two Canadian guys are well known for their crazy ideas, but their latest invention really tops everything they've been doing so far.
I honestly started to panic a bit when they looked me into the eyes through their reflective sunglasses and asked me:
Do you want to come in bed with us?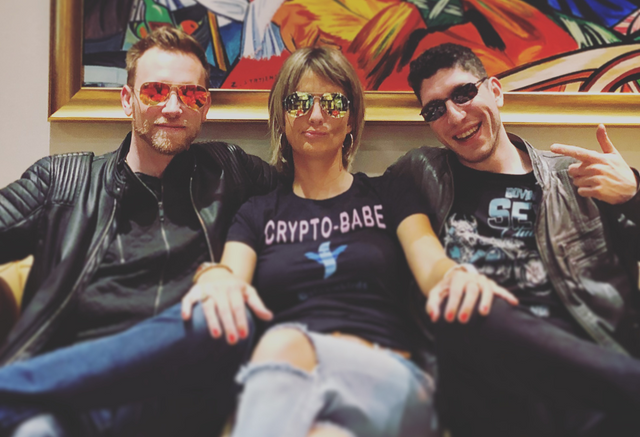 @dan-atstarlite, @surfermarly and @jaybird
I said 'yes'.
The invitation is part of a new series the @steembirds launched recently, spinning off their famous Crypto-Babes song and their general affinity for the ladies on the blockchain.
They invite crypto babes into bed and then record a fun off-the-cuff session of free talking with them.
So far they've published two interviews in their account, and a couple of more are in the making - mine included.
I'm pretty curious to see how it's gonna look like in the end, since we recorded the encounter under tricky circumstances after Steemfest's bowling session at 3am in the morning.
It was weird being asked by other steemians in the bus shuttle towards the conference hotels:
Oh, YOU are the one going in bed with them tonight?
Ehm, yes. Pretty much.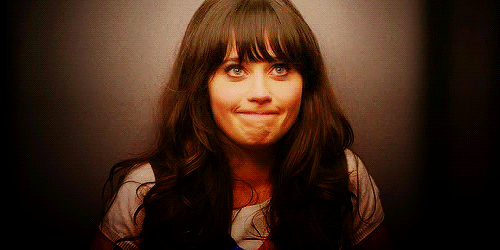 There was no way back, and I also wanted to keep my word.
After arriving at the INX Design Hotel where the boys were staying, the three of us had to recognize that we all weren't that fresh anymore.
@jaybird thought that the entrance glass door of the hotel was a sliding door and put himself right in front waiting for the concierge to open it. It then turned out to be a swinging door which hit him hard against his head.
We all broke into laughter - including the concierge behind his reception desk, who we immediately suspected of having done that on purpose.
Oh c'mon! That's not been the first time you were doing this, right?
He vainly tried to hide it.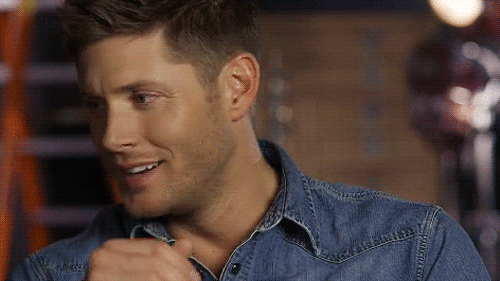 It really seemed that everybody was having fun that night.
After arriving at the hotel room I was handed out my personal crypto babe shirt - epic.
It was a perfect fit!
While the boys started to set up the scene, installing the camera and checking the lightning, I took off my shoes and got comfortable with a glass of wine in bed.
Even though I had felt a spark of panickiness running through my veins when we entered the room, now I began to feel as if I was hanging with two buddies I knew ever since.
I even forgot about the fact that everything we were going to talk about was supposed to be submitted to the blockchain one day.
What a trap! You guys made me say things in front of the camera I never imagined to voice in public at any time - haha!
For now I can't reveal any details, since that would take away the whole suspense.
But I can wholeheartedly recommend you to follow the @steembirds and stay tuned for the result.
According to its timestamp the picture on the sofa was taken at 4:06am. That basically means that we spent about two hours in the hotel room - big times!
We will never know what the concierge thought we were doing, when we came down into the lobby two hours later and asked him to take a picture of us...
Some things are even too private to publish them on the Steem blockchain...
The next day at the @steemfest conference obviously I had to proudly present my crypto babe status.
I think it's it's too late to turn back now. Things are going viral and I can finally add crypto babe to my CV on LinkedIn.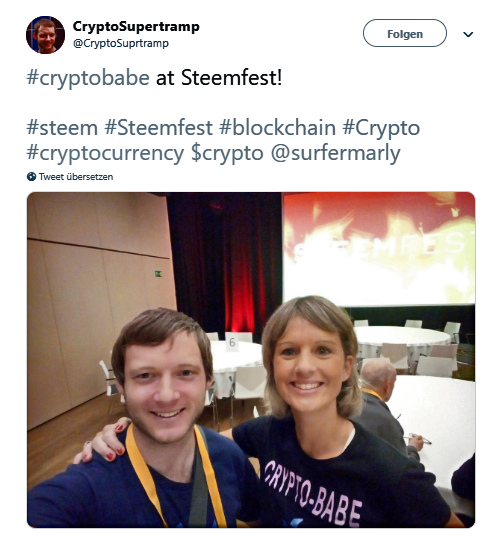 Thanks for the shoutout @daveonarrival - big times!
If everything else fails, I can still be a crypto babe and that's pretty neat.
Now stay tuned for the recording steemians - I'm sure we all gonna have a blast watching it!
Probably I'll need to change my identity after its submission, but that's another story.
Thanks for having me @dan-atstarlite and @jaybird, for the laughter and the great company, for making my Steemfest become unforgettable in any sense and for being such amazing human beings. Love you lots!!! 😘
Marly -
Steem Ambassador & Crypto Babe
.
.
.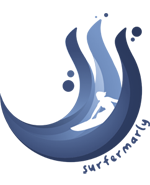 This blog was created in July 2016, aiming to provide thought-provoking content for open-minded people who go on adventure, step out of comfort zones and embrace the new.
Thanks for being part of the journey!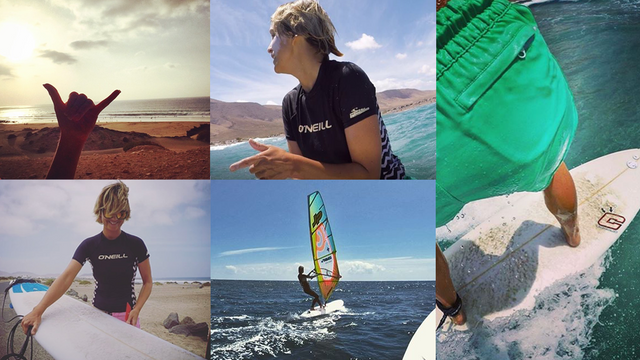 PS: All my blog posts are created and submitted via eSteem Surfer 1.1.12 - my favorite Steem desktop client that was developed by @good-karma's @esteemapp team. Check out their account for more information.
Original content. Animated GIFs found on gurl.com and pinterest.es