Crowdmind Interview: Meet Manol Donchev and New Social Perspectives For Bolyartsi Village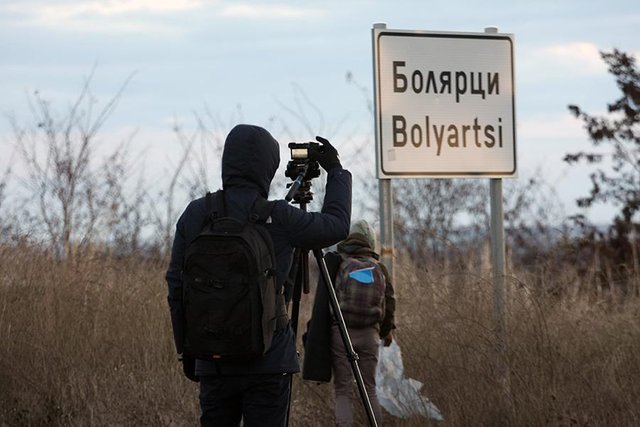 During the last month, we had a great opportunity to interview different Steemians and learn more about their projects and plans. They inspired us with their creativity and passion, but today we have the pleasure to present you @manoldonchev, Steemianwith extraordinary energy who is dedicated to building the bridges between the online crowd and offline communities. The importance of his project is great – it will not only tap the wisdom of the crowd in the best possible way but also show us that there is a huge world of possibilities for our blockchain activism.
CM: You joined the Steemit in August, but it looks like you accomplished so much. You are not hiding your identity and we know you are a journalist, psychologist and freelance photographer. Tell us more…
My Psychology background is… well, a background. You may say my university time spent on it helped me develop my way of thinking, my philosophy… And it also helped me believe in myself and in something else that has a lot to do with Photography -most of what we think of as problems are just tasks to be resolved. There are solutions.
Studying Press Journalism after that was my way into professional photography. I started working for a national agency providing photos to the newspapers. Later I became a freelancer. I had already won a couple of competitions at that point.
My identity has to be public. I want people to be looking for me and my services, that is why I usually go with my name. But there's something else. I am bad as a businessman. I was not good at developing a brand. I only thought the name. Ego? Maybe. However, I am learning. I am learning now more than ever before, I learn with a passion. It's as like I am just starting.
CM: We have to start this talk with questions about @photoanthill and Bolyartsi project. It is a very ambitious, social-oriented project which perfectly fits in our vision of connecting the offline spaces and blockchain. Before we go to more specific questions – can you make it closer to our readers who didn't hear about it?
The project about Bolyartsi village started with one person's desire to make something good for the village. And he felt that what was most lacking was self-esteem and appreciation of the environment people there live in. So I was asked if I could try and show people that their place was a beautiful one and there was dignity in their lifestyle.  Mr. Valentin Petrov was the initiator and is currently the main sponsor.
At first, we thought of making just one exhibition. Some form of permanently incorporated artwork into the environment. Then, as I continued visiting, new ideas came to me and now our top priority is to include local people in the process of exploring their own environment and relationships through the eyes of artists. So this is about photography as therapy and as a social activity.
We are about to make an exhibition soon but it will serve as an opening to stage two which will be work with locals on their artistic interest. Then some very nice things could happen. Communication between people there and other people connected to this network. I imagine us sending postcards to other communities around the world and eventually children in Bolyartsi receiving a response from somebody in Africa, Latin America, Asia… Starting a communication on a cultural level.
CM: There is nothing interesting to be found in this village. This sentence probably describes what people feel not only in Bulgaria but in Balkans in general and probably much wider than that. What can we learn from each other if we join our perspectives on the same subjects?
I used this quote from a local boy as an introduction to the project. Because I think this is the main problem we need to address. I think we bear it in ourselves. Boredom or Interest. But the crowd is crucial. One needs appreciation and support or else enthusiasm dies. Creativity, Initiative, they all need to be kindled and fed by the crowd. By others around you that care about the same things. You may say we are trying to empower the crowd there, giving them some new perspectives. And the importance of our project is the experiment, the building of a model. Can we do it elsewhere after that? I believe so. Can others do it? Can we help each other? Certainly.
Our goal is also to produce results which can inspire the crowd. I mean on a global level. If we succeed in a movie that shows good results, others will try this, too. In fact, I was inspired by such a movie. Wasteland by Vik Muniz. Well, his is a top world level project. But why not try something ourselves? Why not others after us? What's the main difference? Not in popularity or resources. We have to look within ourselves to see where we don't reach certain levels, not in outside factors.
So I think it is this- We have yet to find the face of our problem. A core we could expose and influence. Not an abstract one, but quite visible.
CM: You gathered a great interdisciplinary team – do you need more people? Are there any requirements if someone wants to join you?
A lot of questions and answers here. I do not know all of them. When it comes to working, first we need to find ways to keep those people around us motivated. And we currently concentrate on motivating people, teachers, and students from the village to participate. To give their best to help themselves. The requirement for that- being able to see the need for change and willing to put an effort to make it happen. People around us will join us if we motivate them.
However, there is something great other people can do. Start building the bridge from the other side. In any way, they can think of. I can think of two:
Marketing the idea and attracting a larger crowd around it. We will have products to show soon. Will somebody buys them or the idea? The more PR, the better. But that could work great in terms of the second thing, too...
Starting something similar at a new place. A place close to those who would try it. Making a network between such places, exchanging ideas, experience, finding solutions together, testing them here and there… Eventually travel and live meetings may come.
CM: Your timeline is very ambitious. Since you are here, on the platform, what are your expectations from available crowdsourcing methods?
Well, we cannot waste time. So we think of the money spent (by the initiator and sponsor Valentin Petrov) and our time spent as an investment. Into the results. Who knows what they can bring… But they have to come soon, so we act whenever we can.
All funding is welcome as long as it does not distort our idea. We're working to make local institutions realize it is in their own interest to help us, too. But there are things too artistic, too brave to be considered by them.
We need inspired crowds who would also fund the risky parts - those that produce art and culture, the returns which are impossible to measure in short term. Crowdsourcing is also about the exchange of ideas and skills, right? So we hope we inspire more interaction soon. People telling us if anything is of interest to them. If they see a potential in some story... But maybe we need to give them more food for thought before that.
CM: Do you think the Crowdmind have its future here? Any advice for us?
Yes, as long as there are people, i.e. crowd. I think there are a lot of folks who would like things done. And when we feel support, that motivates us. When we receive advice, that could really change directions and outcomes. So, you know the advice is only personal opinion, but I will gladly give you mine (even if I find it unnecessary).
What to do - continue looking for active people with initiatives that target communities and who obviously need support and can reach more people with some help. Promoting them means tons. What not to do - push too hard so that somebody feels scared of the temps. People need their space. And their time. Also, please don't get into quarrels that would be a waste of energy and… whatever, I don't need to say that. I have seen how you work and I do believe in your wisdom.
If you like this interview don't forget to check @manoldonchev personal blog, @photoanthill page and project page on Fundition.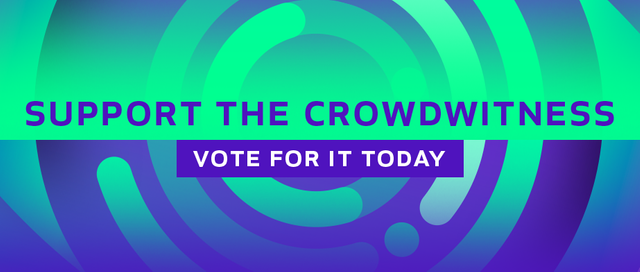 ---
Also posted on Crowdmind.io website with SteemPress : https://www.crowdmind.io/2018/12/17/crowdmind-interview-meet-manol-donchev-and-new-social-perspectives-for-bolyartsi-village/
---