Crop Circles never lose their fascination
Because the harvest of cereal crops in Europe began weeks too early, it will not be long before the last straws are cut. And what remains apart from the harvest are the memories and impressive photographs and videos of crop circles that appear every year, especially in southern England.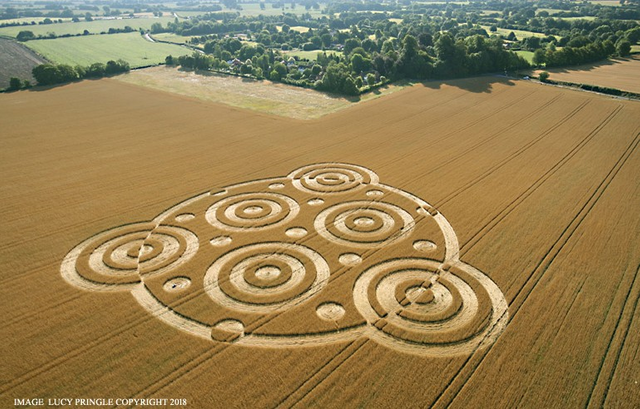 Picture: www.segnidalcielo.it/crop-circle-un-riduttore-epicicloidale-disegnato-in-un-campo-di-frumento-a-etchilhampton-wiltshire-uk/

Some dismiss them as manmade open air art, others as examples of extraterrestrial communication, and many people simply ignore this phenomenon (a fact or situation that is observed to exist or happen, especially one whose cause or explanation is in question). I always wonder why our scientist, usually driven by curiosity and serious research, until now are not really occupied with it.
So let's look at one of the most beautiful formations of this summer, filmed by Matthew Williams two days ago.